I have so many pieces that I recently got from Amazon to share with y'all! First up are some pieces that I think are great as we get into a little bit of cooler temperatures, but not quite ready for bulky sweaters and jackets! I'm also keeping in mind that many of you reading this are part time teachers at home right now, so we don't actually need too much in the way of fancy clothes!
Amazon Fall Transition Pieces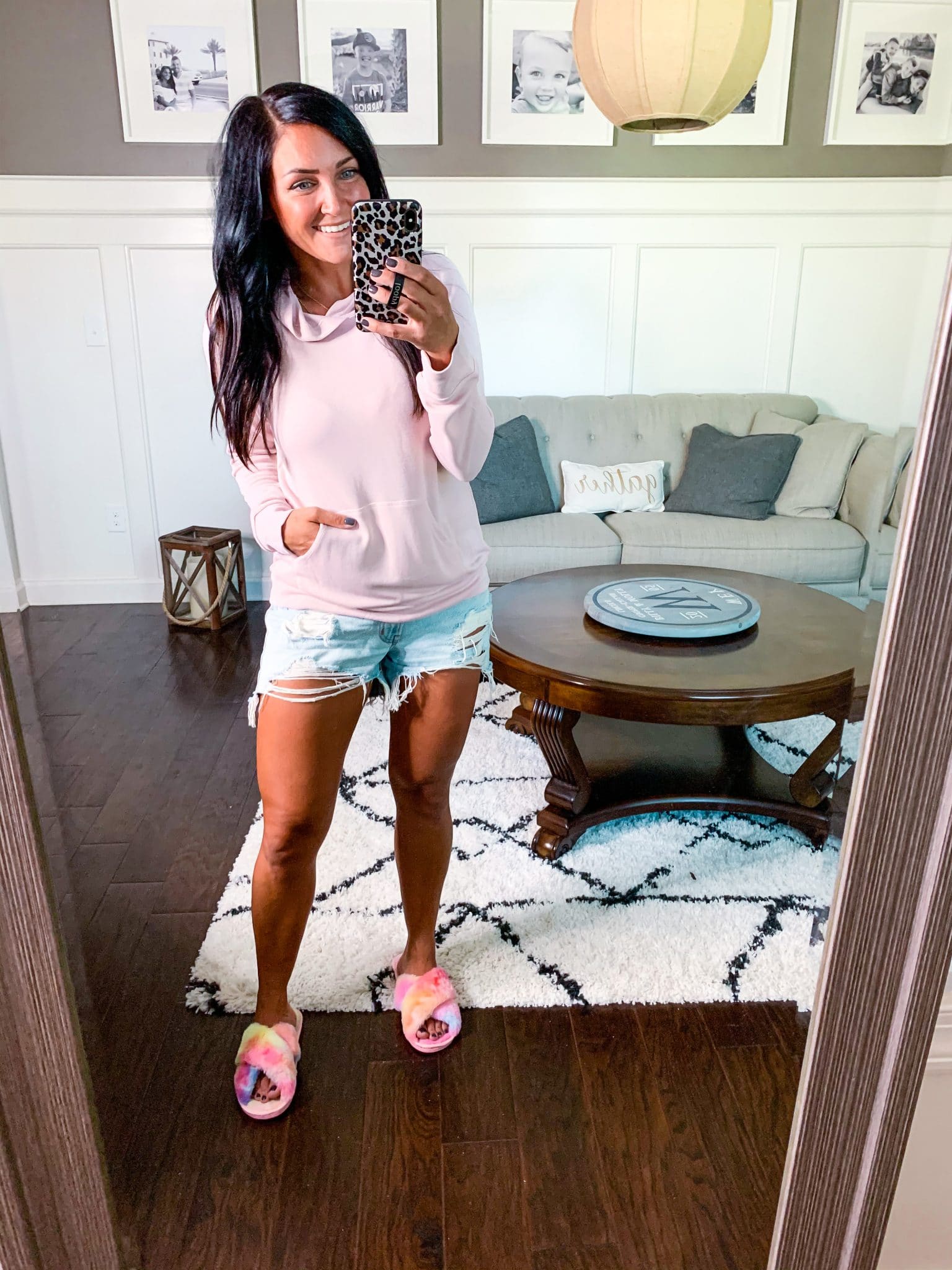 This is totally what I plan to wear over the next month or so! This hoodie has modal in it, so it's lightweight and perfect for when it's just slightly cooler. It comes in many colors! The tie dye slippers are an instant fave and I needed a little fun for my feet while I'm going back and forth between the boys while they're on their Zoom calls!
I have the non hoodie version of this top and loved it so much that I wanted another! It's super soft and comfortable enough to lounge in. The price varies quite a bit between colors and sizes, so try some different combos. This is the navy color and I paid less than $10 for it.
I LOVE how versatile this dress is! It really is a good transition to fall, because it feels just like a sweatshirt. This one isn't thin and airy at all! It comes in other colors, but I think the stripes are really fun. It's a great piece to wear many different ways.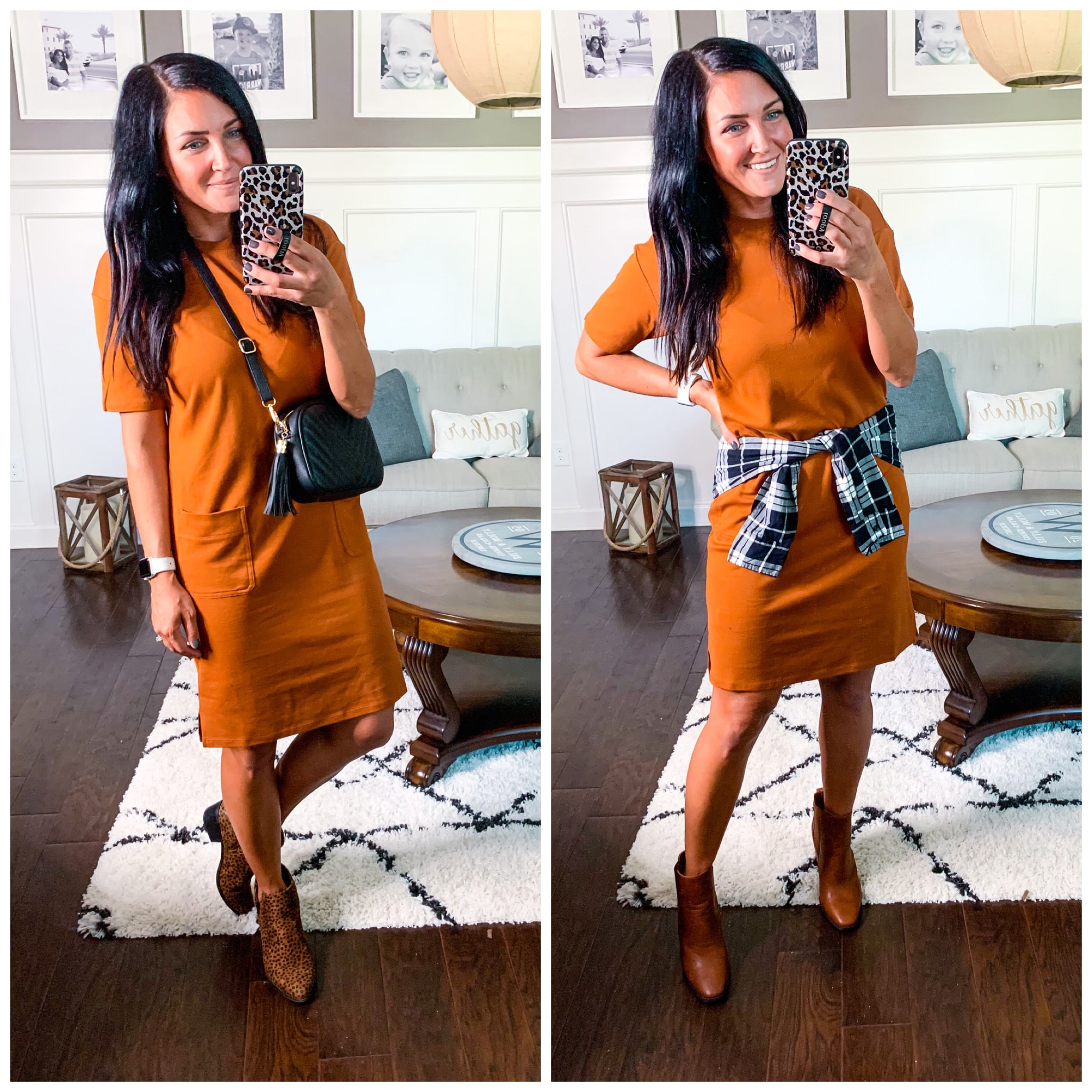 I couldn't resist the color of this dress! It's the caramel and makes me feel all the fall feels! It's comfortable just like a t-shirt, has 2 pockets on the front and small side slits. Pairing it with booties and/or a flannel shirt makes it great when you're ready for fall, but your weather isn't quite on the same page!
The sleeves on this dress are so fun! It's a thicker material and also comes in a leopard print, which would be great with booties! It has some stretch to it, but not enough to make it too tight. I like that it looks fancier, but still is super cozy.
This sweatshirt is so fun! I was surprised to pull it out of the bag to find it's more of a slick material, not cotton. But, I really think it will help with fading over time that typically happens to bright sweatshirts. It has a little bit of stretch to it and is longer in the back. You could totally wear it with leggings! This one comes in 2 different color patterns and while the outside is slicky, the inside is a very soft material.
I already ordered more colors of this top! It is perfect for layering in cooler temps. It is a mix between t-shirt and sweater material. I like that it isn't see through and really love the dolphin hem for pairing with leggings.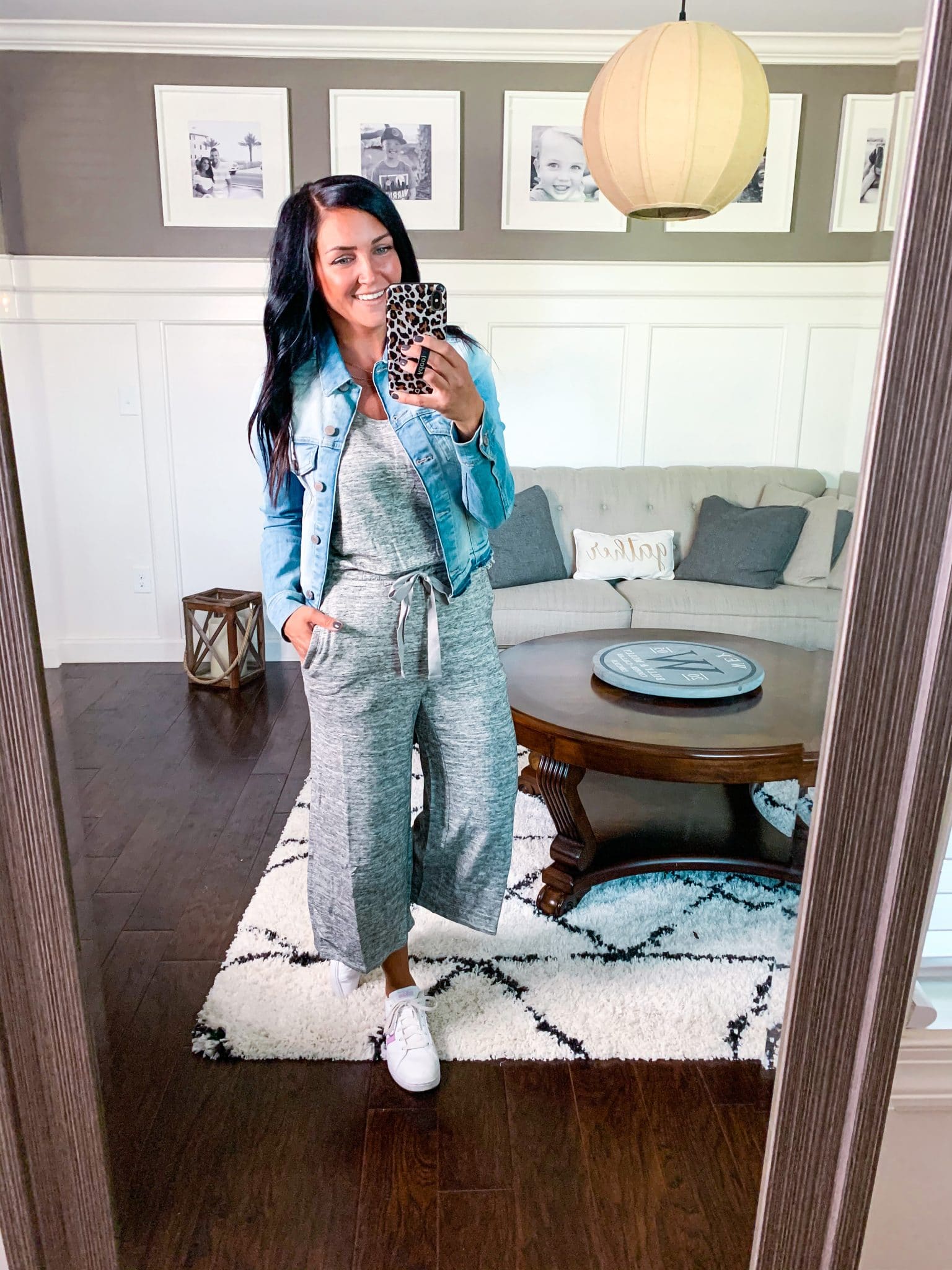 This jumpsuit is super soft and great for pairing with this denim jacket. The top is tank style, so you can wear a regular bra with it. The waist is elastic with a functional drawstring as well. It comes in some other great fall toned colors and I think it would be great dressed up with some booties, too! If you're between sizes, or are larger in the booty or hips, I suggest sizing up.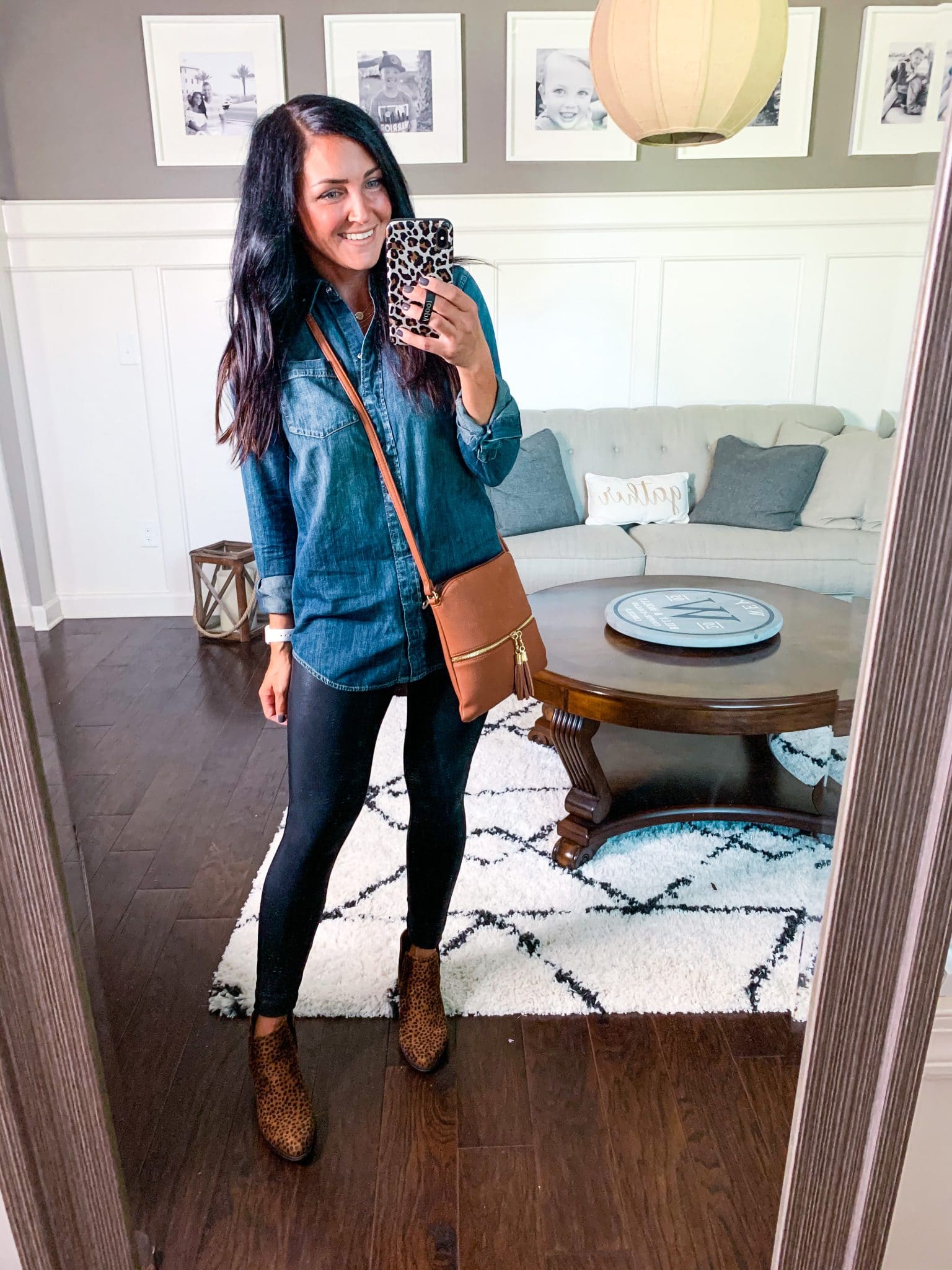 Quite possibly the most versatile piece of fall, is the chambray shirt! I have a couple lighter ones, but I wanted a darker color for fall. This one snaps, which I love, and is just the right shade for cooler weather. I wear these often as a layer, or they can be worn great solo, like I have it above. A great mom-i-form!
Since this post is getting extra long, stay tuned to part 2 of my Amazon fall transition haul next week!