It's finally getting warm and sunny, enough that I think it will last! Yeehaw! Yesterday, (after these pictures) we were out on the lake for a few hours and I got a sunburn down one arm. It's very lovely, especially since the other arm is deathly pale.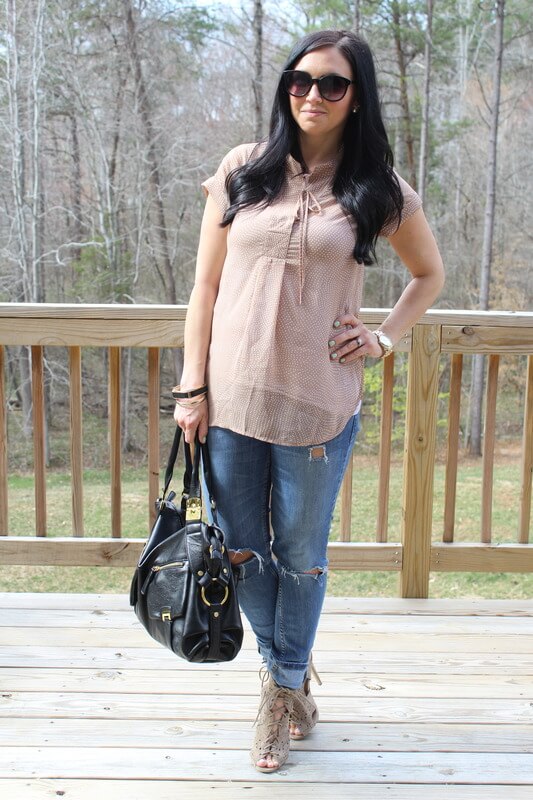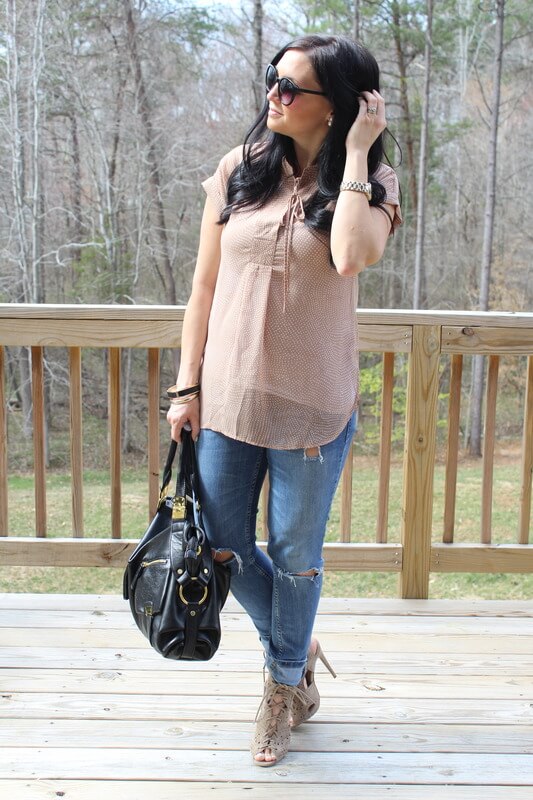 Top c/o | Jeans | Bag: Magic Kingdom | Sunnies | Shoes, similar | Earrings
I'm thankful for these super low rise skinnies that comfortably button under my baby bump! It's almost time to start wearing them unbuttoned, though. I'm classy like that. None of this outfit is maternity and I'm pretty proud to still be fitting into a good bit of stuff. I really think I'm much smaller this time around than with the previous two.
Size of baby: 5.1″ (about an onion) and 5.9oz
Total Weight Gain: 9lbs
Maternity Clothes: A mix of maternity and regular.
Gender: 5 more days, 5 more days…
Movement: A little. I wish it was more already!
Sleep: Good. My handy dandy BumpNest pillow is the only way.
What I miss: Nothing really. I'm trying to really enjoy this last pregnancy!
Cravings: Hummus and veggies. Like family sized tubs every couple days.
Symptoms: Round ligament aches. Never remember having that before.
What I'm looking forward to:
Baby!