I didn't know if I was quite ready to get back into the back to school lunch packing routine, but so far it's going well! The boys are pretty independent in picking what they want, so long as I have plenty of suggestions. I've had lots of questions in my Instagram DMs about school lunch ideas. I am not a fancy lunch maker and we tend to stick to a lot of the same things, but here are the boys "kid school lunch favorites"!
Homemade Lunchables
My boys love the turkey, cheese and crackers lunchables. I prefer them to eat healthier turkey and non processed cheese, so I can justify the cookie treat! I buy the large boneless roasted turkey breast at Costco and the block of cheese and cube it all up. Crackers, cookies and a yogurt round the meal out. I have been using these containers to put this meal in, or for a smaller serving, I split the items up with silicone muffin cups.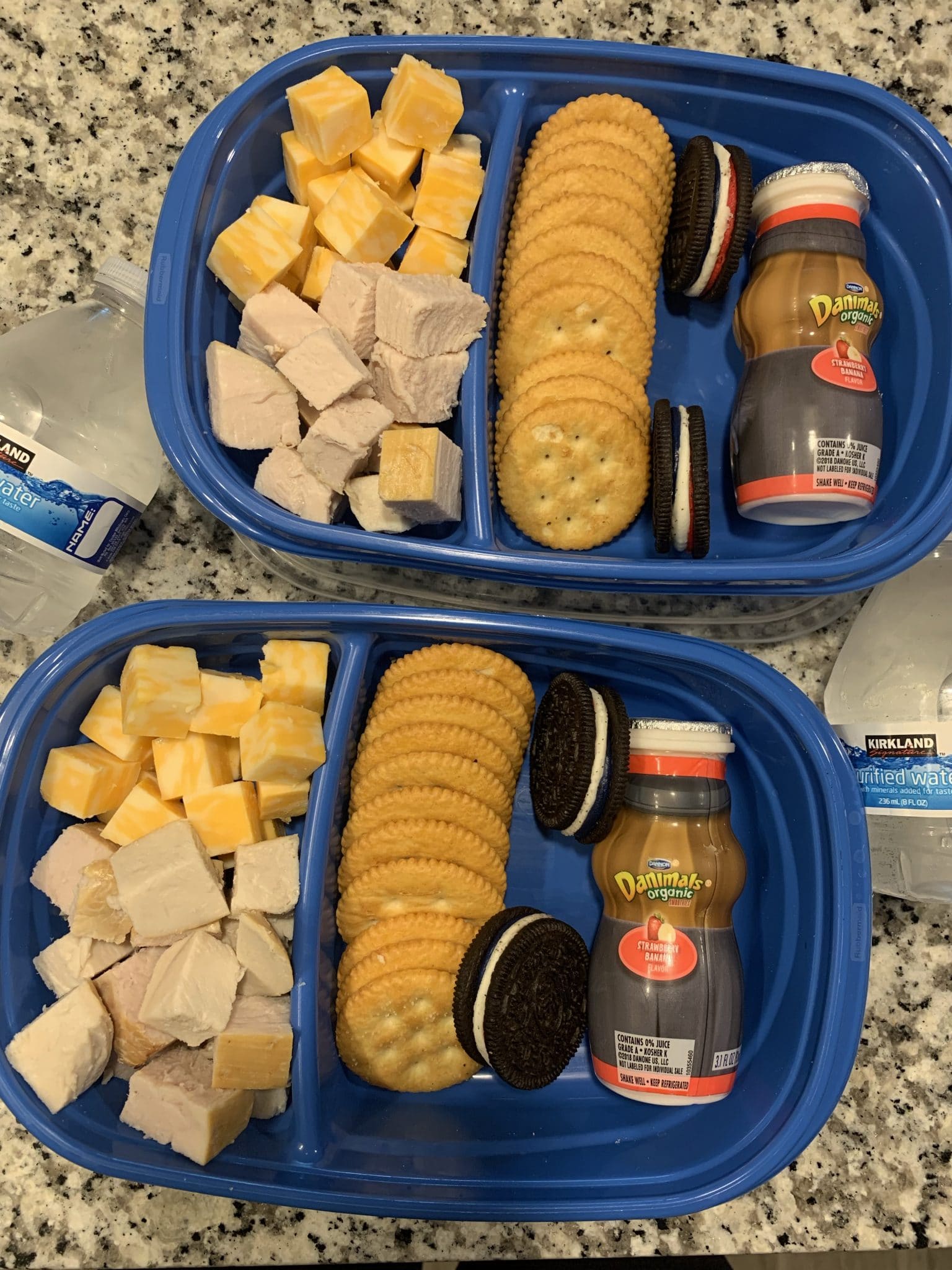 Pick Your Own Lunch
This is basically a glorified snack plate! It works well for kids who don't always eat their own sandwich or have lighter appetites. This one takes a bit more prep and organizing, but my boys love it. We create a bucket of "protein foods", with cheese sticks, peanut butter cups, nuts, beef jerky and yogurt. A fruits/veggies bucket with apple sauce squeezers, fruit cups, apple slices and baggies of sliced veggies. The bucket of "fillers" is for crackers,  bars and chips.
Peanut Butter Sandwiches
I mean this is a no brainer, right? My boys love peanut butter and Nutella sandwiches or if I'm running low on time, they get an uncrustable. I really should try this make your own uncrustable cutter sometime!
Leftovers
Cooper takes leftovers a lot of days. I bought this thermos for him 3 years ago and have since bought all 3 boys them. They work so well and are great for soup, chicken nuggets, Mac-n-cheese or any leftover dish you want to keep hot. They also have a spoon attached in the lid. The only downside is that it's hand wash!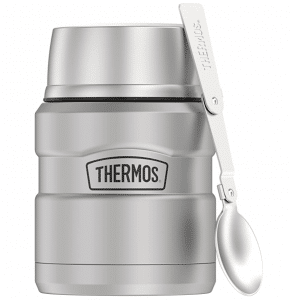 I think the key to not having chaos in our school mornings, is prep! I make sure everything is clean the night before and lay it all out. The boys usually tell me what they want for lunch the next morning, which helps lot. It makes the morning so much easier when I'm not running all over the kitchen to try to find stuff!