Ohhhh, Spring! How excited I am for you! Here in North Carolina, we're having beautiful, 65-75 degree weather this week and it couldn't be better for the soul! I got a white mani and started pulling out all my spring favorite things. That transition period from winter to spring is one of my favorite times to dress for! I decided that I would share some of my Spring wardrobe essentials that are versatile and will take you right into warmer weather.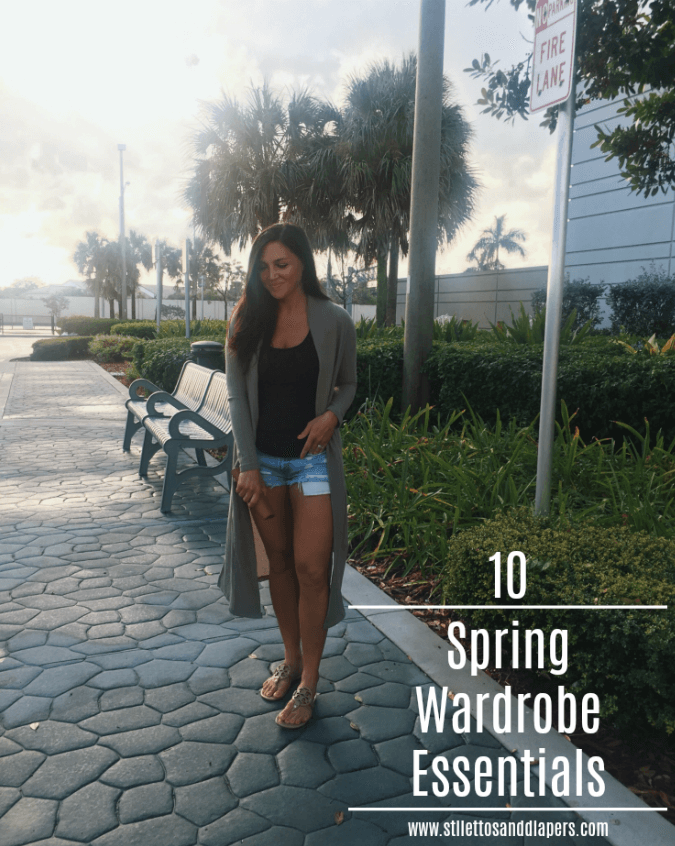 2019 Spring Wardrobe Essentials
#1 Denim Jacket
I've had the same denim jacket for years and it's still a constantly worn piece! Years later, they still have it available!
#2 White Denim
White denim is a sure sign of spring! I got this pair of skinny white jeans last year and they're a total winner.
#3 Fashion Sneaker
These blush sneakers are some of my favorites and add a fun color to your wardrobe. I also wear my leopard slip on sneakers a lot in the Spring.
#4 Denim Shorts
Denim cutoffs are my favorite thing I pull at a the first sign of warmth. I wear them constantly with sweaters, tees, or sweatshirts.
#5 Lightweight Cardigan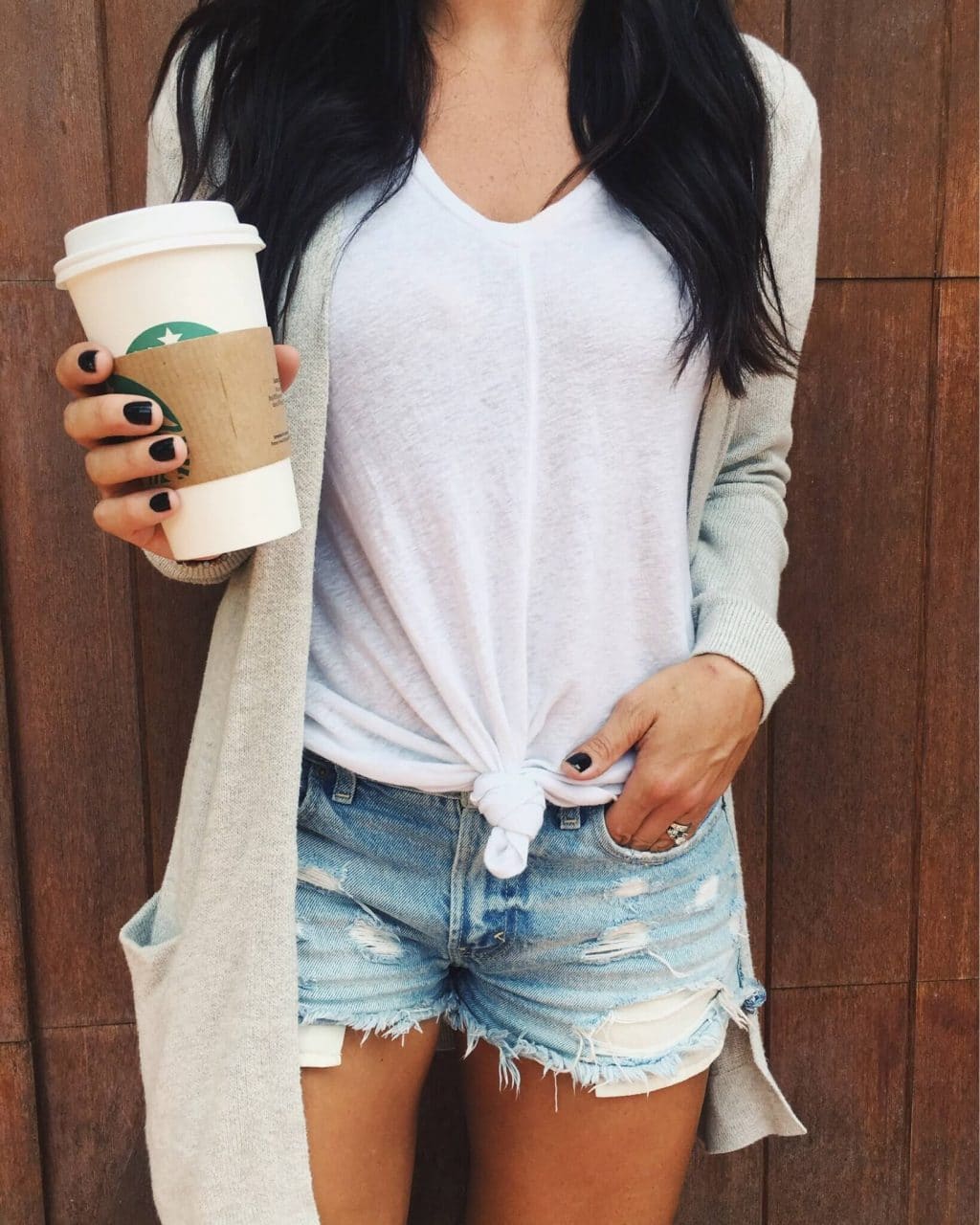 Lightweight cardigans are perfect in the Spring. I love wearing them with shorts, but try a fun tank and jeans, or with your favorite leggings. The grey cardigan in the picture above is one of my favorites.
#6 Spring Mule
I love a good mule and this pink color is obviously one of my favorites for Spring.
#7 Chambray Shirt
I am the queen of chambray shirt around the waist! It's such a great layer that goes with just about anything.
#8 Girlfriend Denim
Girlfriend denim is comfortable, pairs great with graphic tees and sneakers, or a cozy off the shoulder sweater for chillier days. I prefer the cut to a boyfriend denim because the fit is just a bit more fitted and flattering.
#9 Nude Sandals
I've worn these sandals more than I ever thought I would and I only got them in the fall! They're a splurge, but a great quality shoe that will last you for many years.
#10 White Layering Tee
I prefer a V-neck and this is the exact white v-neck I have. It's a great brand for basics and I also have some of their fitted tees.

Speaking of Spring fashion, I'm working on an Amazon haul to help you find some new, fun spring pieces! If there's anything specific you're looking for? Let me know!