Looking for a cleanser that will help your Mom acne? Read my review of Clearasil's new Superfruit Cleansers here!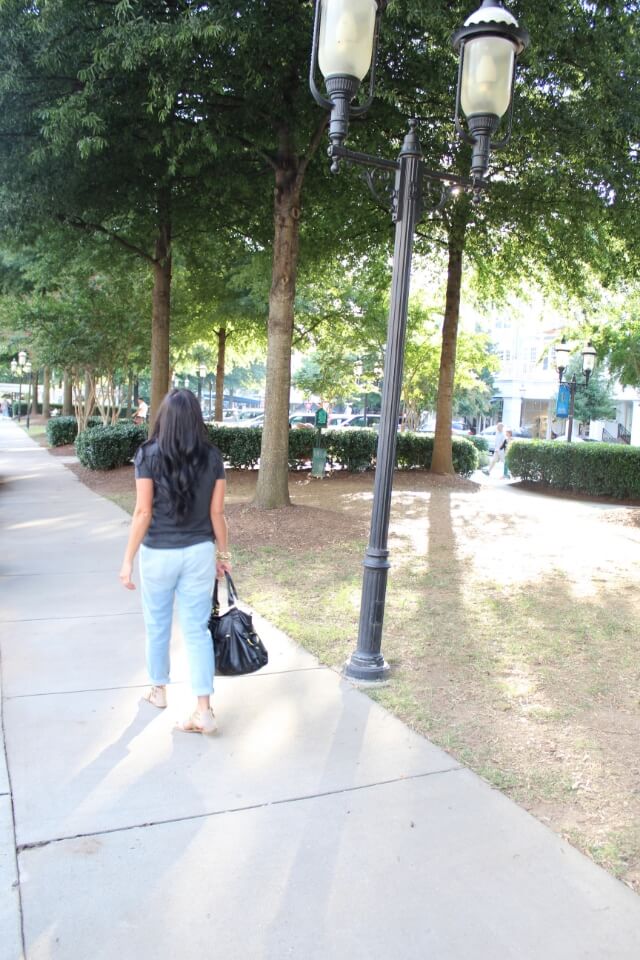 This past weekend, we took the boys to see planes and spent the evening walking around one of my favorite little shopping areas. I knew I wanted to be comfortable and also be prepared for an entire bucket of popcorn to be dumped on me, which it totally did. I decided to wear these amazingly comfortable boyfriend jeans that I got recently and one of my favorite, worn to death tees. Adding in some jewelry and a pop of leopard made this super casual outfit work for the weekend!
Are you in on the boyfriend trend yet? If not, just go try a pair on. You'll fall in love!
FYI, today is the last day you can vote for me in H&M's 50 states of fashion contest! I'm currently #2 in North Carolina! Head over here and give me one last vote, please! Thanks!