You know that awkward time in the year when everyone is craving boots, scarves and sweaters, but the weather is suggesting you jump in the pool? Well, here we are.
Shorts with Long Sleeves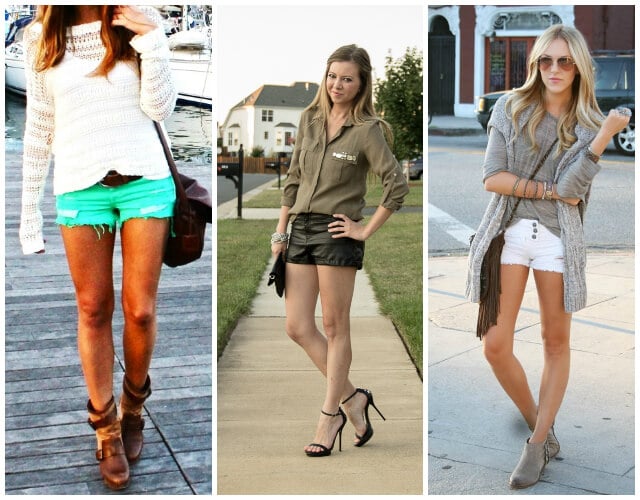 I feel like it makes people's legs look longer and I like the whole, only show off one body part thing. You can pair this look with boots, heels for a night out, or a cute pair of booties.
The Black Blazer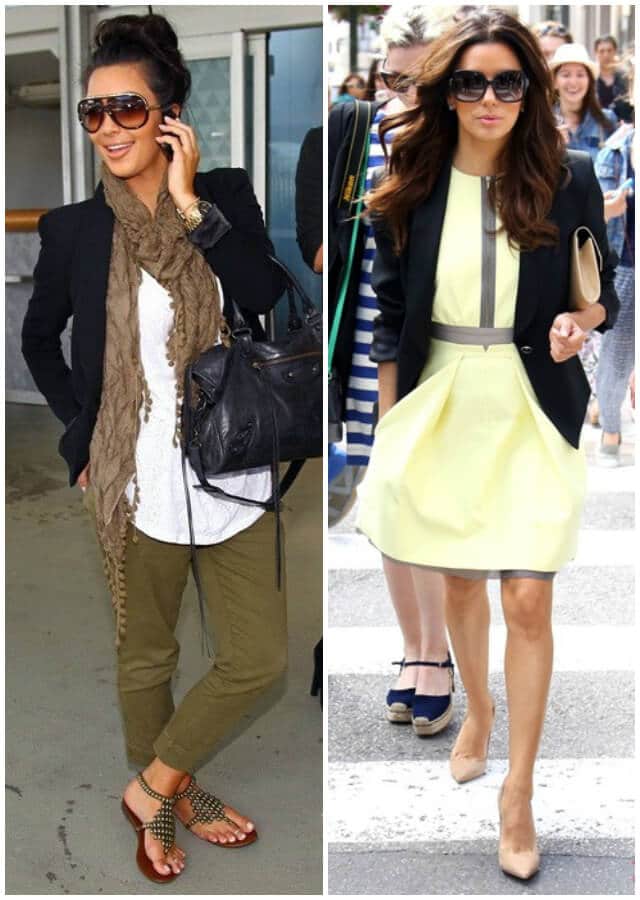 This is a no fail, in my book. Casual or dressy, adding a blazer could be for a comfy day look, or an evening look. I love Eva's bright, summery dress with the blazer. Makes it possible to be worn so much longer.


Mine favorite one is from Forever21. Good options that I love here and here.


The Denim/Military Jacket
I have a denim jacket that I've had for 9 years. I wear it every year and it's never been out of style. It's one of those wardrobe staples that can take your summer maxis all the way through fall. This year, the army green military jacket is a huge trend. It's basically interchangeable with the denim and will give last fall's outfit a different look.
They actually still sell one similar to mine here and I picked up a military jacket I love a couple weeks ago here.
White Button Downs, Sweaters with Skirts and Semi Sheer Tops.
The white button down is just a versatile piece. You can roll the sleeves, tie the front, pair it with shorts, skinnies, skirts or dresses. It's a great piece to mix in for fall and you can get a great one without spending much. There are great options here, here and here.
Your favorite mini can be worn all year if you put it with a sweater in the fall/winter. Right now, pair it with a slouchy, thinner sweater and go with bare legs. You can even try a graphic print to make your look more playful. Here are some fun picks here and here.
Sheer and semi sheer tops are huge this fall. I love them because they allow plenty of ventilation on a warm day, but add a little more coverage for the idea of fall weather. Get your sheer fix here, here and here!
What are your favorite transition pieces?