This weekend, we joined the 3.1 million people before us, and went with to the Gilroy Garlic Festival. It is one of the biggest food festivals in the US! Our friends came down to go with us, and we had a blast! You know you are in for alot of garlicy goodness when one of the first stands is a Target one with samples of their new mouthwash.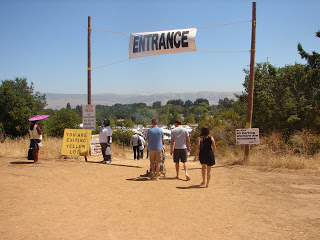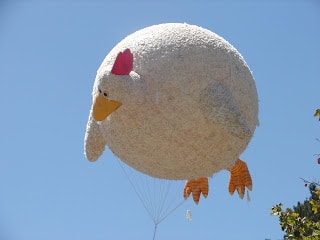 Foster Farms is one of the festival sponsors, and you know we got a picture with the imposter chickens. It is supposed to be going on facebook. Yep, we are going to be famous.
We got hooked up after this with some sweet "Say no to plumping" t-shirts!
Lunch break. What did we eat? You guessed it…GARLIC!
I would say most of us c-love garlic. And most of us can fit our heads in the holes. Hehe.
They asked if anyone wanted to be interviewed, and of course the hubs said yes. Then they told him it would be while his head was through the hole!
Maggie and Lance watching Bill's interview.
My "look like I don't like garlic ice cream" face turned into an "I hate the world" face. Woops.
I thought it was disgusting, but Cooper sure didn't! He ate the entire cone!