Since finding out baby #3 is another boy, I've gotten so many sympathetic responses from people. People wondering if we're going to try again for a girl. The answer to that question is absolutely NO. We didn't want #3 only if it was a girl and if, heaven help me, we decided to have a 4th, it wouldn't be to get a baby to wrap in frilly lace and bows. It would be because of that deep need to bring life into the world that I got about a year ago.
I'm about as girly as they come and learning to adjust to this boy mom life has been…interesting. But, I wouldn't change it for the whole world. It's my normal now and I love it.
If you don't have boys, or are expecting a boy, here's what life is like as a boy mom.
Filthy. Everywhere, all the time. There is dirt in ears, hair, and crevices that I didn't even think about bathing. To bathe a boy, you must first rinse several times while washing the bathtub out, then fill for the actual bath.
There is pee splattered around every toilet
and the sweet aroma of farts, that were probably forced out in some kind of contest, filling every room.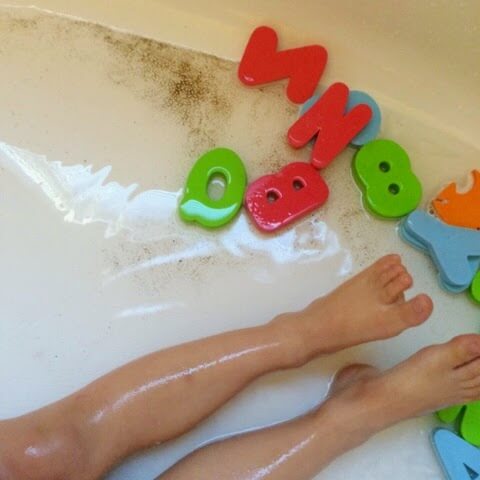 Dangerous. Someone is always sporting some sort of injury. (And if they're my kids, they take selfies on your phone to document.) I was always wondering if the church nursery would question the massive amount of bruises on my boys legs, but then I looked around the room to see they're on all the boys. They have wrestling matches on the couch, jump down the stairs and "fly" off the swing set. I've worn my voice out asking them to be careful. It's not going to happen.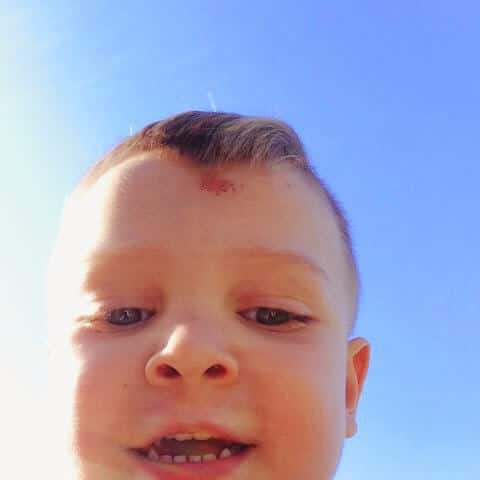 Messy. Boys don't pick up after themselves. Like ever. But they do have a lot of stuff. It's not uncommon at all for my island to be covered in baseball cards, a hatching
dinosaur and a nerf gun.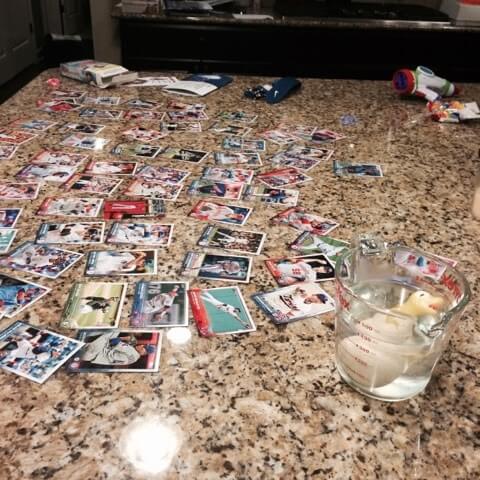 Sporty. I never knew just how much time a season of sports would eat up. We have 2-3 practices a week and 1-2 games a week with baseball this year. I feel like I live at the ball field and have some pretty sweet tank top tan lines to prove it.
Food Filled. Boys eat. And eat. And eat. My grocery budget is already way more than I ever thought someone could spend on food and I know it's only going up as they grow. I don't know where it all goes, but they eat far more than I do…and I'm pregnant.
Loved. Y'all. Boys love their mommas. I get so many sweet hugs and random kisses from my filthy little men. They are rough and tumble, but are always happy to run to me for comfort. I always get the flower they pick out of the field and the first hug after school. I'm the one they come to when they need something. It's a special relationship, moms and their boys. I know it's not always going to be exactly like this, but I'll always be their first love. The first woman in their life. Hopefully, an example of what they want in a wife someday.
My heart couldn't be more proud. Being a boy mom is never something I expected and now something I can't imagine not being.


Happy Mother's Day to all of you moms, but especially the ones that chant "let go of your penis" all day long.