Happy Wednesday! I opted to get outside and walk a few miles with my neighbors this morning instead of getting this post up. My currently sore legs from stroller walking up hills are very happy that I did!


Today is all about the dressy casual pant. Such an oxymoron. So much comfort. According to my husband, these pants are "terrible", but he can only say that because he hasn't worn them. If I can love my outfit and be comfy, sign me up! These pants are actually from last year, but I found a cute black version, and a very similar pair under $20!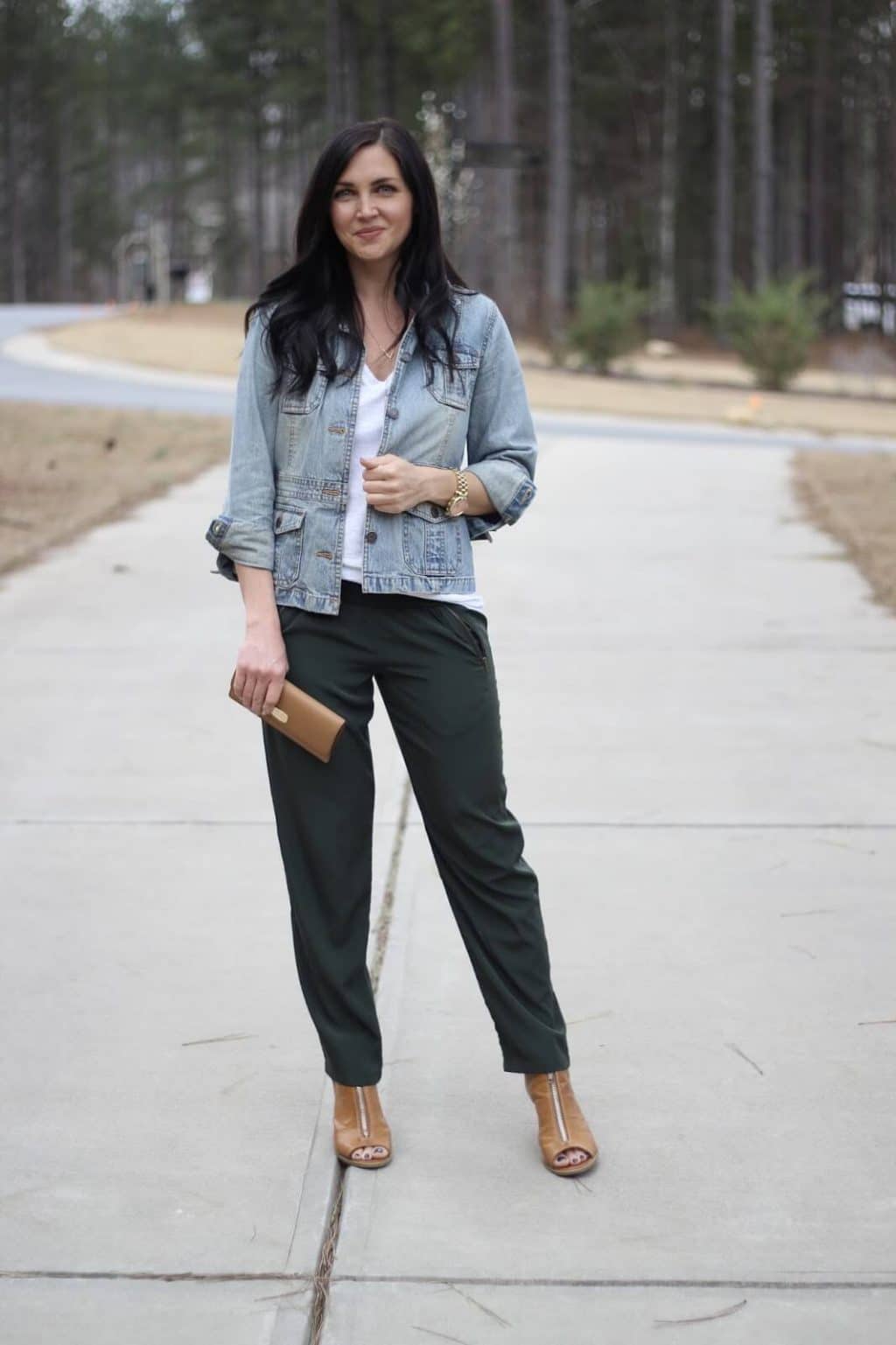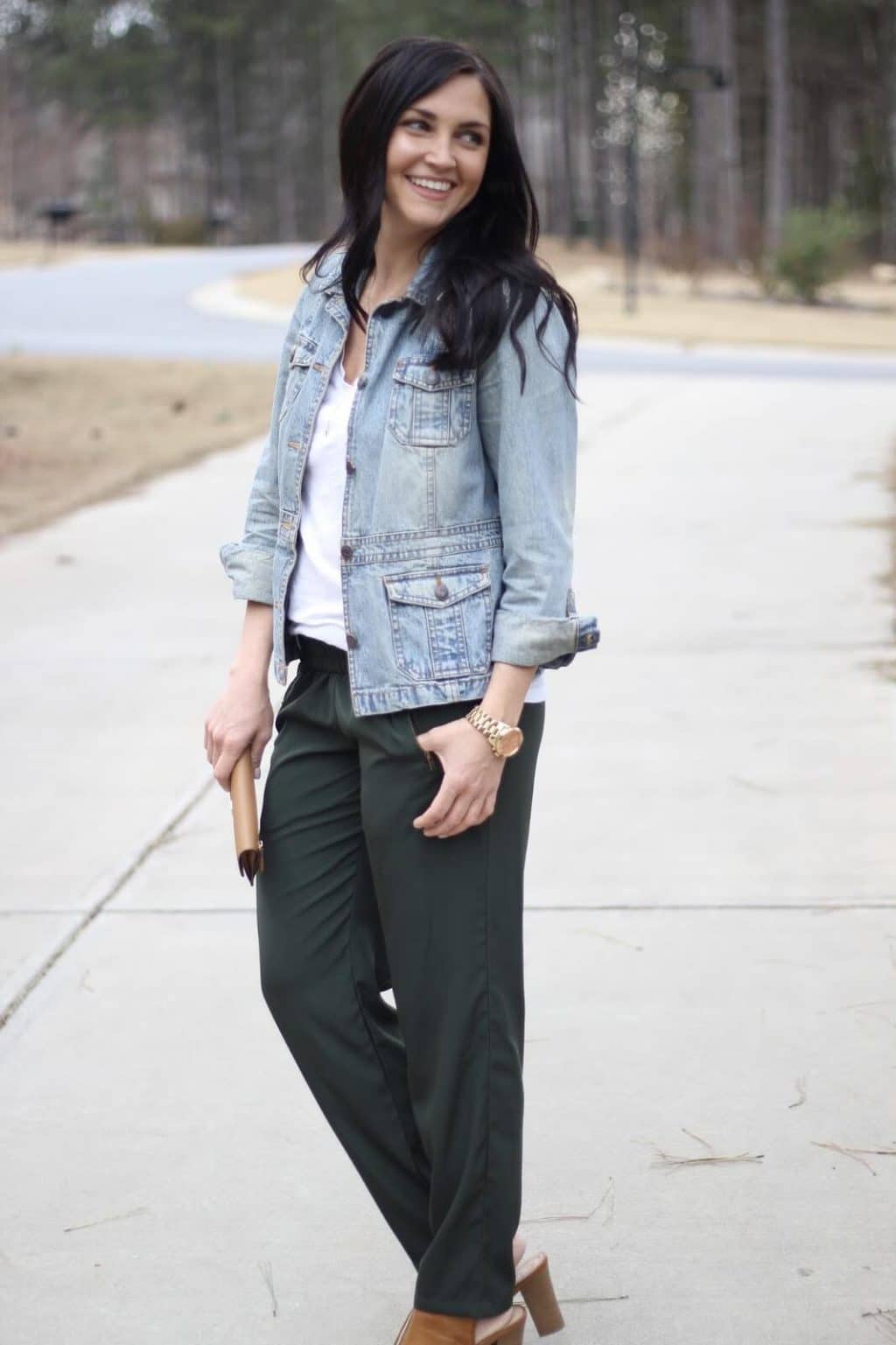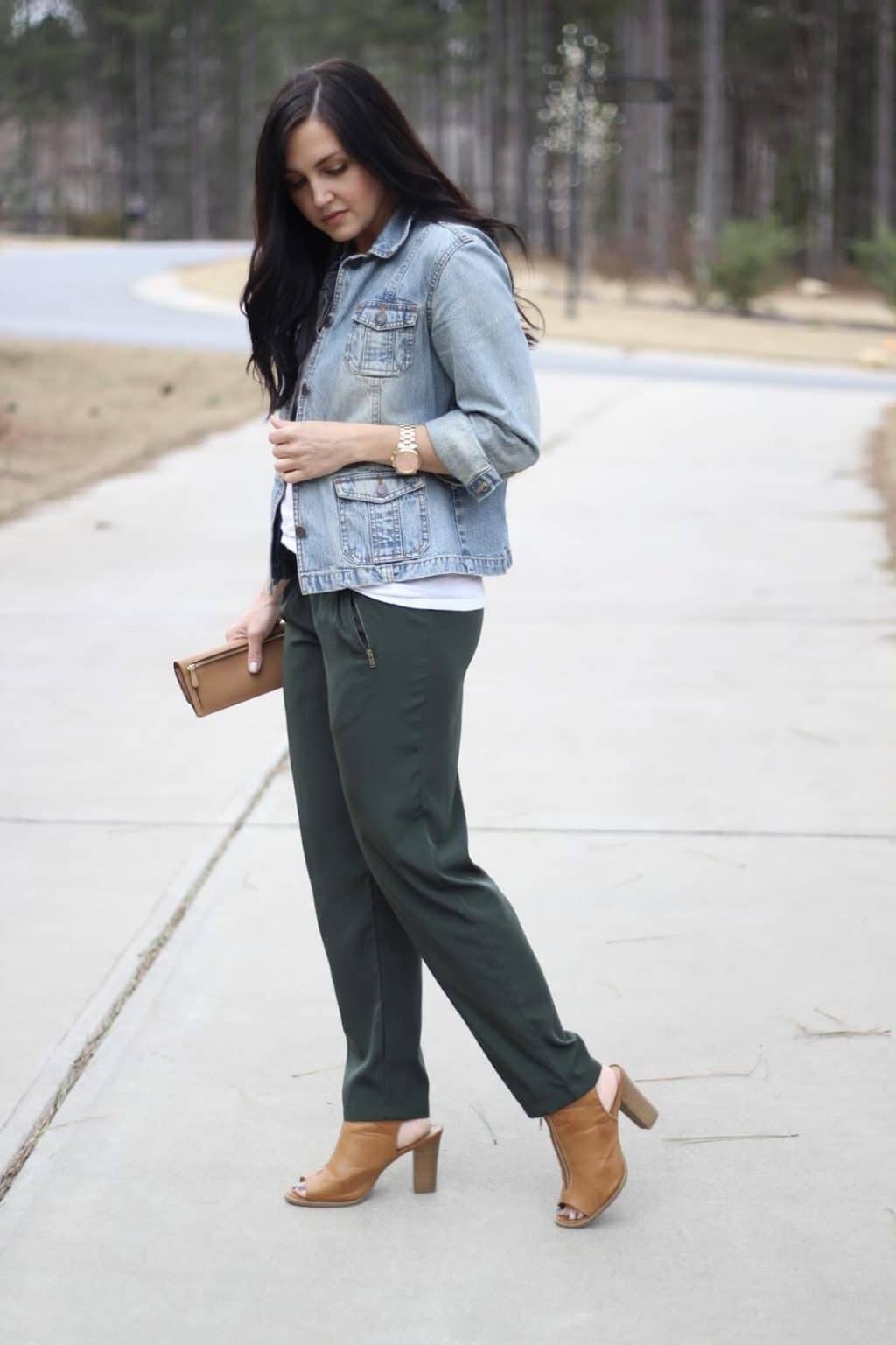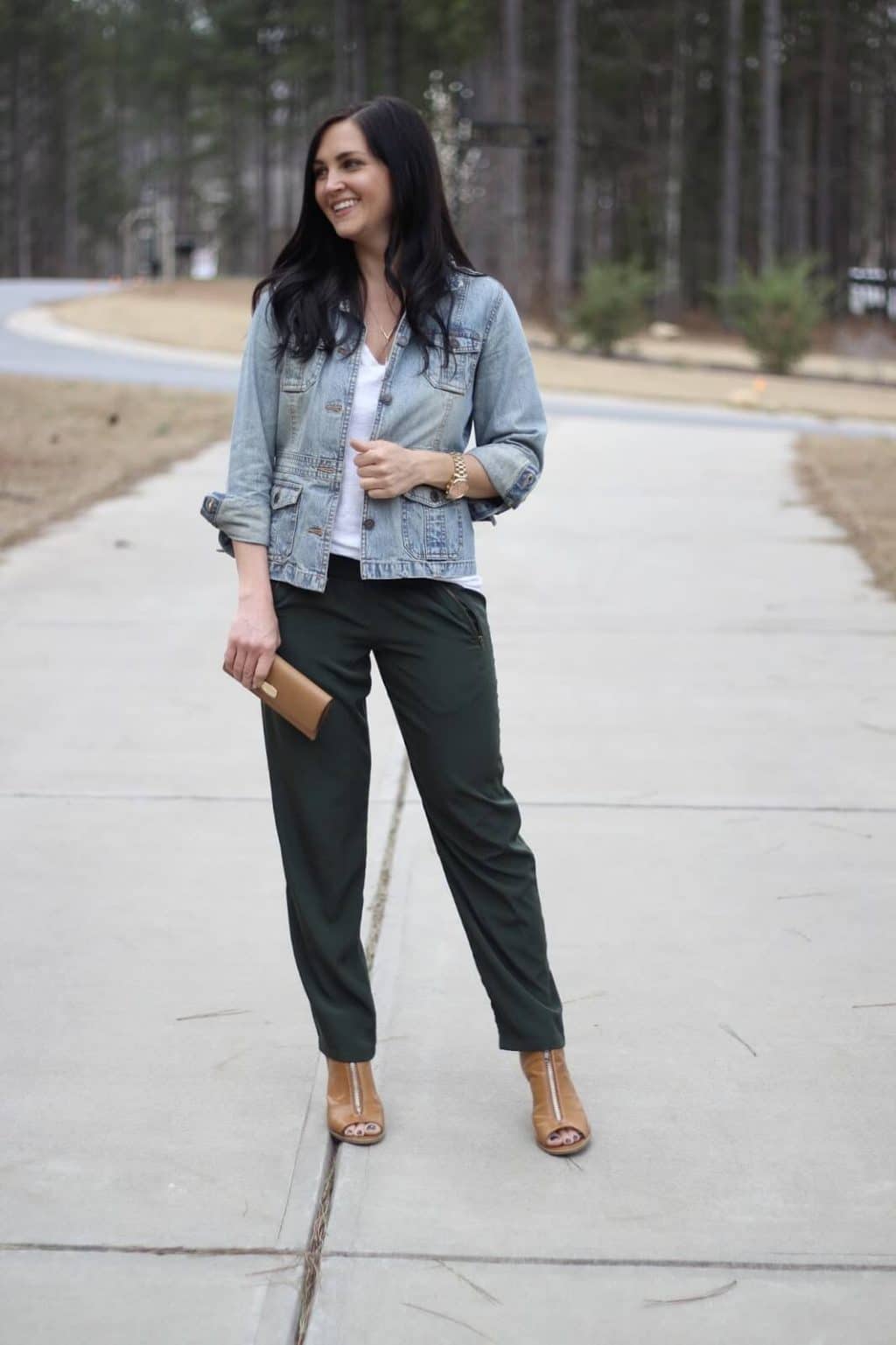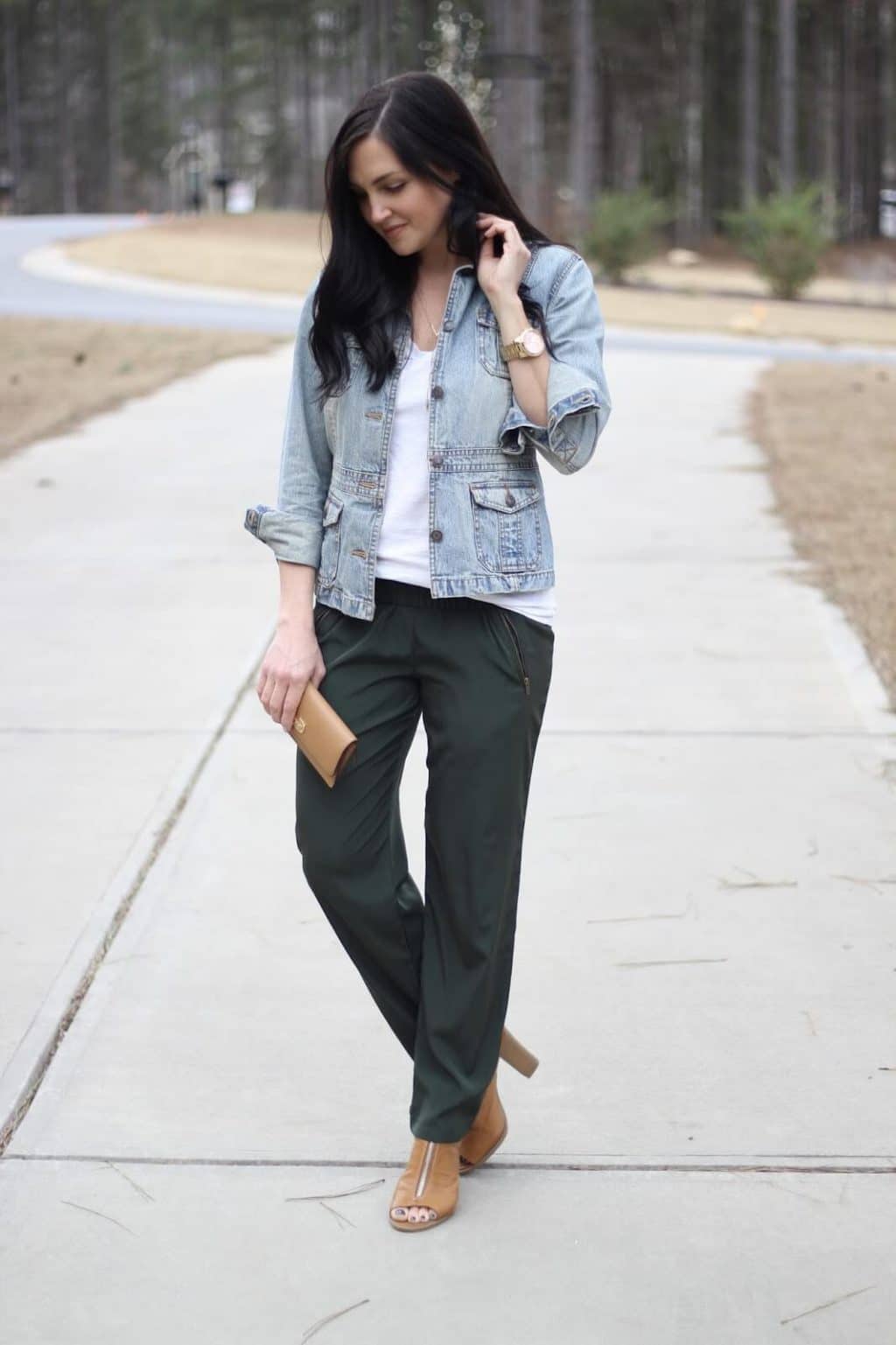 I've worn this denim jacket several times in the last couple weeks. It's been such weird weather and I need a little layer in the morning, but am hot by time to pickup from school! I highly recommend one in your closet, especially for this in between season weather.
The Hubs and I are double dating tonight and I'm so excited to go out to dinner! Nothing beats an uninterrupted meal that you don't even have to cook!
Shop the look: