Y'all. The last 2 weeks or so have been madness here. We had every second scheduled out and have gone nonstop. But this week is a little breath to regroup and find our normal groove again!
We had a few big happenings including Halloween, where The Hubs and I went to a grown up party as…
My hair may not have gotten quite like Kelly's, but I plan to rock the Bayside sweatshirt many more times. Go Tigers!
The boys defied my intense desire to all be coordinating. I suggested a food family, but these boys are too big for that! I got 1 dark picture of Stay Puft, Wolverine and Captain America before Trick-or-Treating. I couldn't resist reusing Callan's old costume for Lincoln. It's too cute.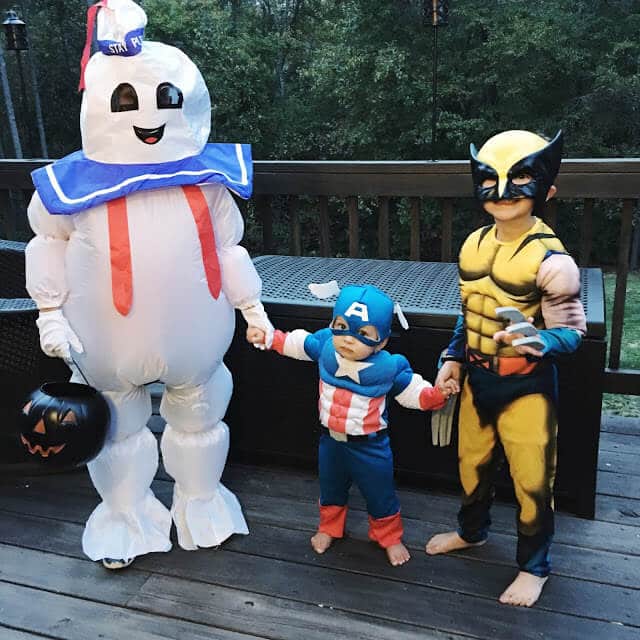 While still on a sugar high, my middle man woke up the day after Halloween as a 5 year old. I'm so glad he wasn't born on Halloween day. It's crazy enough trying to get everything together the day after!
He got a big boy bike and we've gone around the neighborhood a ton!
He also got Pie Face, after begging for it for months. DON'T DO IT. Your kids will absolutely love it and you'll be washing whipped cream out of every orifice and scrubbing a board game after each person. It's way too much work. Haha.
We had a family dinner with the Inlaws since they were in town. Callan picked Red Robin, which totally wouldn't be my pick, but it was better than the Steak and Shake we talked him out of! We did throw a crazy fun emoji party this past weekend and I'll be sharing all the details of that soon!
Last weekend, Cooper played in an all day wiffle ball competition, that his team won. It was tons of fun.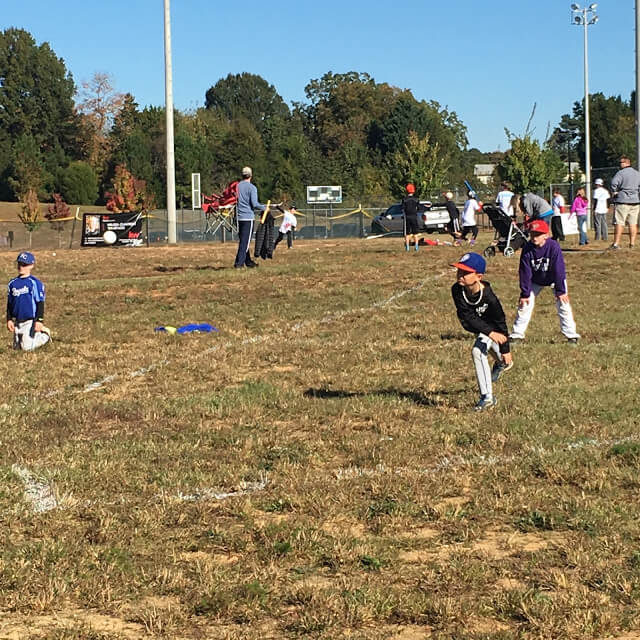 As soon as that finished up, we had an end of season party for his fall ball team, who I don't think I've mentioned were the champions this season!
That was one proud mom moment for me! For their party, they had challenged us to a moms vs sons game. I got no pictures, but wish I had. We wore crazy knee socks with shorts and I'm proud to say we rocked them. Haha. I guess I've learned a thing or two from all the spectating!
We did get out on the lake a couple times in all the crazy since my inlaws were in town. They were loving the warmth of North Carolina after leaving snow in New York!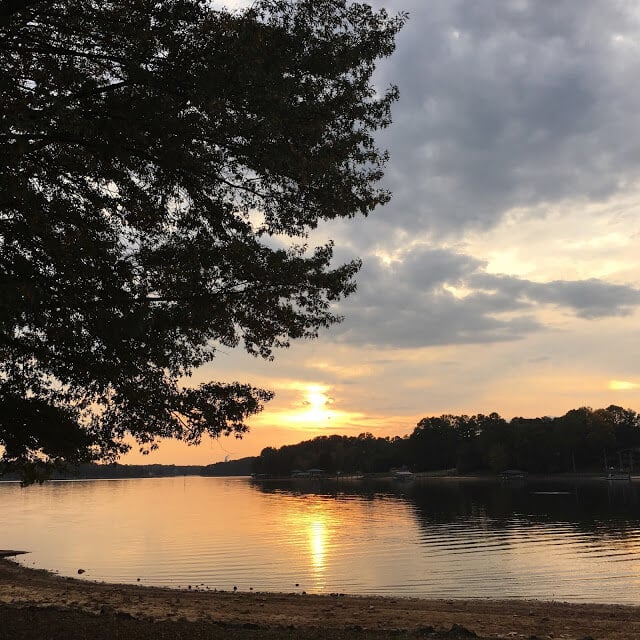 We head to the beach next weekend and will be there through Thanksgiving. I'm excited for downtime, hanging out with all my boys and getting to see my family!