Happy Friday! There's a glimmer of hope that we'll soon see the world and summer is coming! So many things to be excited about and grateful for today. As we get ready to throw on those bathing suits, I wanted to share some of my recent and old faithful one piece suits that are mom friendly and all under $50!
One Piece Bathing Suit Favorites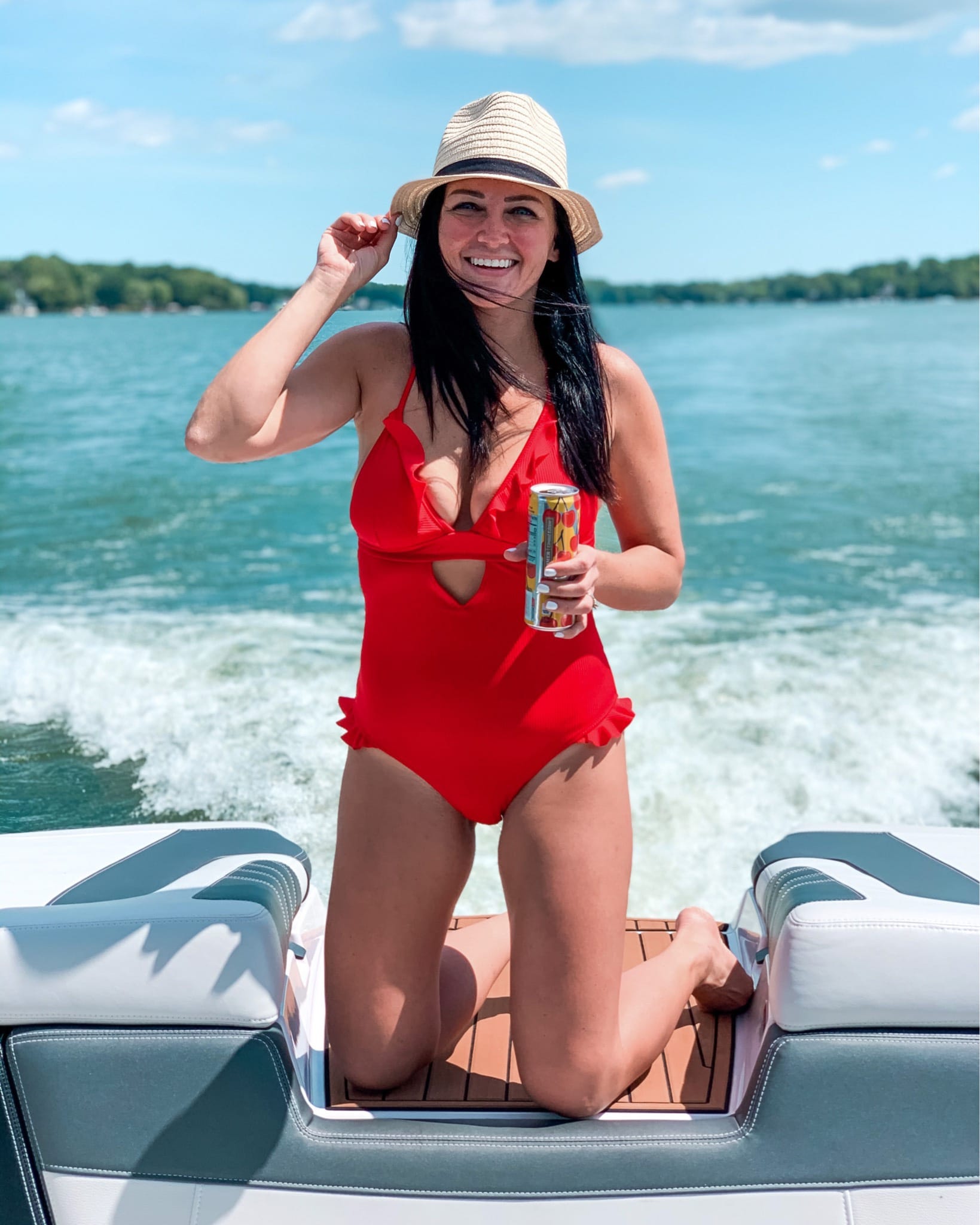 This one is new this year and I LOVE it! It's a little cheeky, so I suggest going up 1 size. It's also under $20!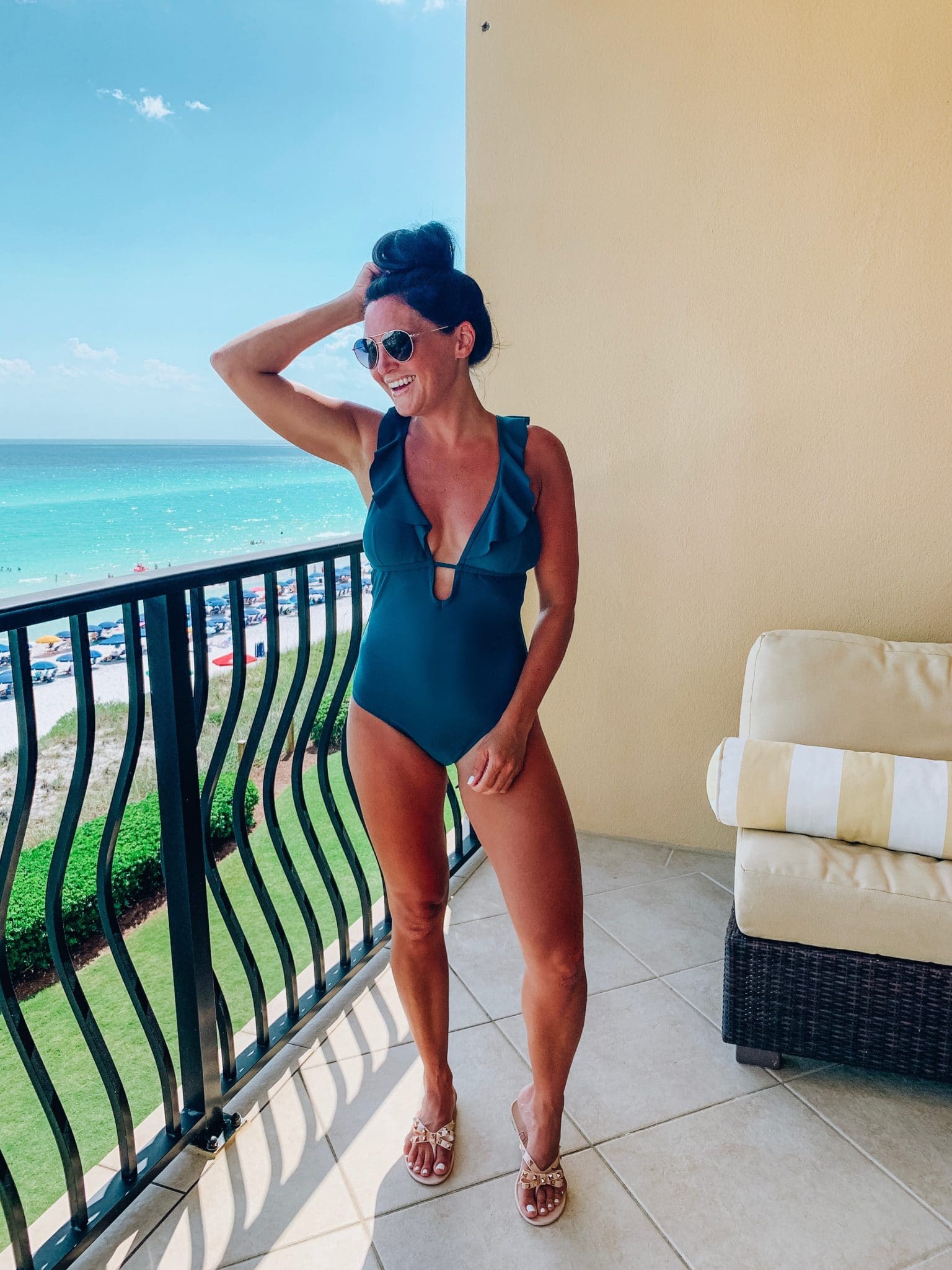 This one comes in tons of colors and patterns and is so reasonable. It ties in the back with criss cross straps, so it's adjustable fit makes it good for all body types.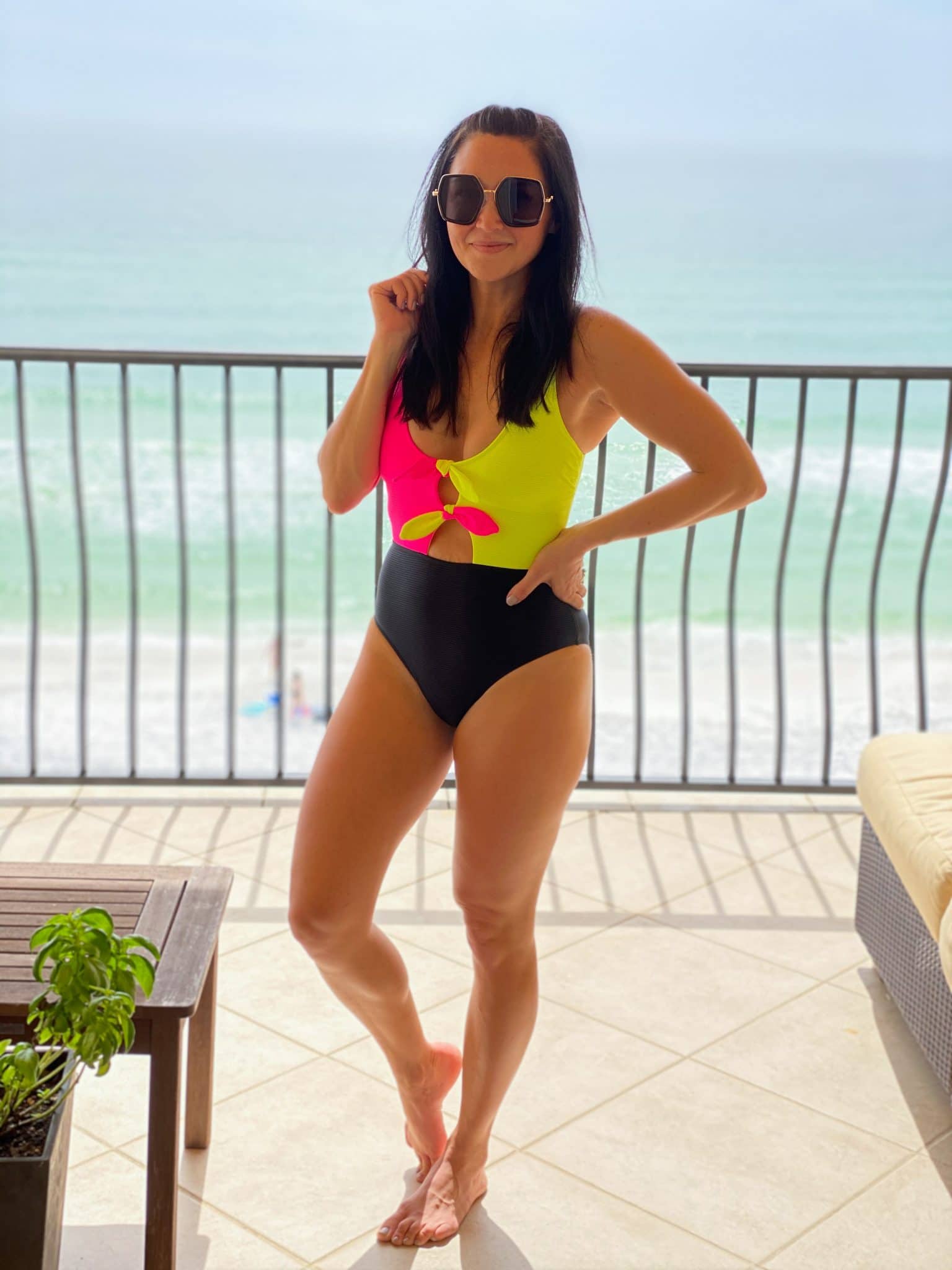 This is a new one this year that I wore while we were at the beach for spring break. It is bright and fun and perfect for summer! It isn't as supportive as the others, but is adjustable with the ties on the front to get a good fit.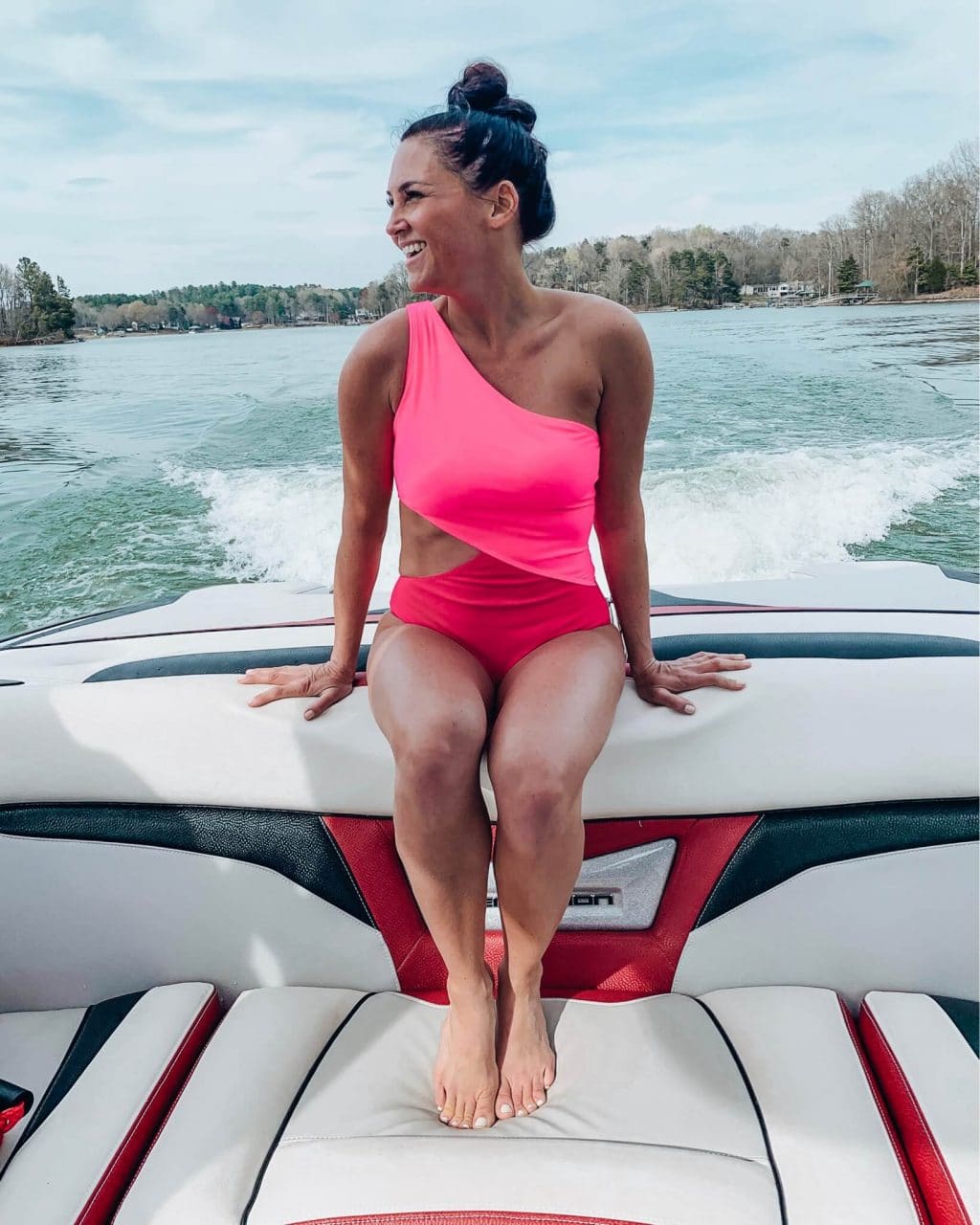 You won't believe the price of this cute suit! It comes in 3 different color options and is just such a fun and different look. The way the lines of color lay on your body is very flattering.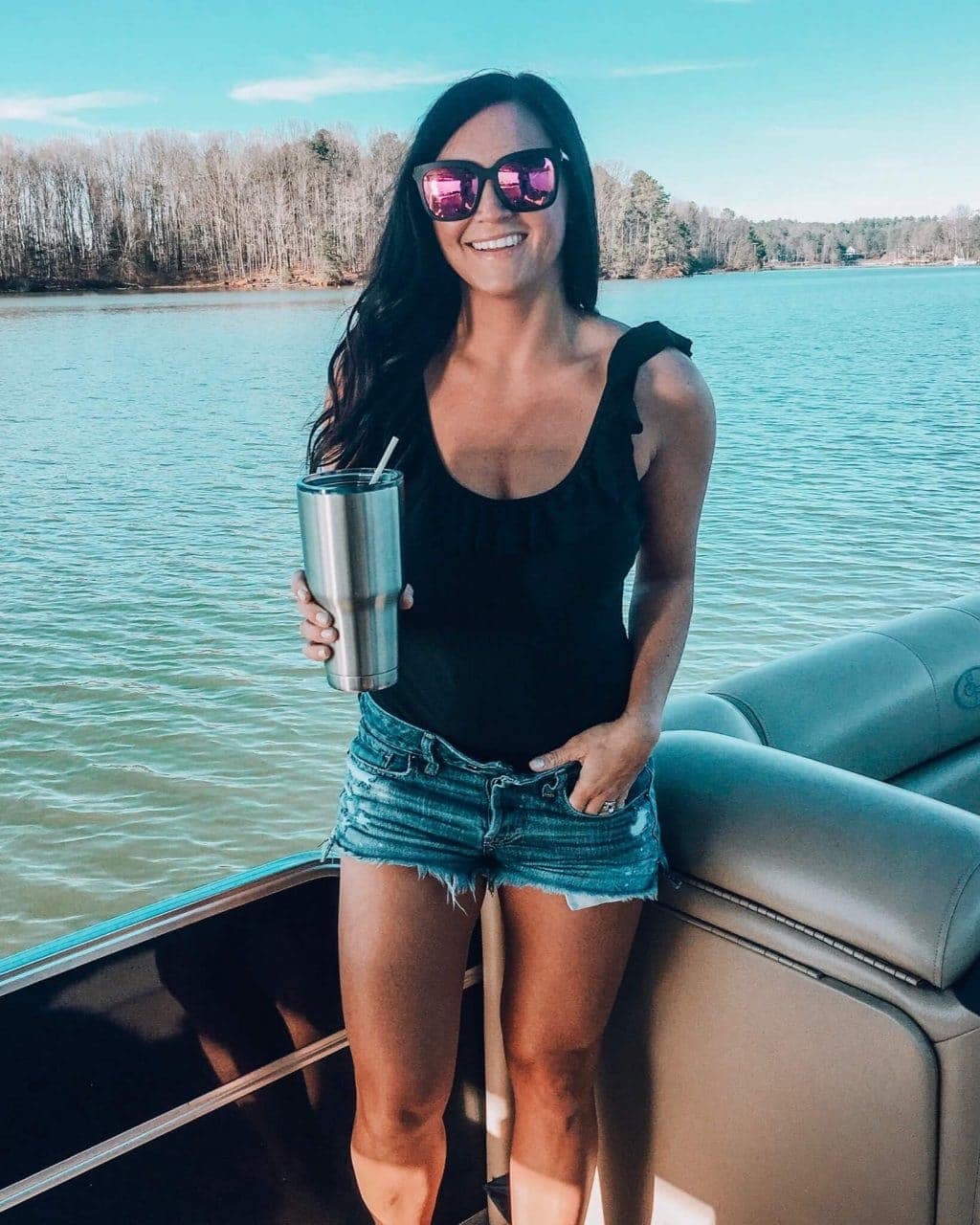 This is one of my favorite suits of all time and I think a lot of peoples, since it's back for the 3rd year in a row! It comes in white and black and the whole back scoop is ruffle trimmed. I get so many compliments on this one! I noticed that the same brand also has a pink version that looks the same, with the addition of a back strap. I kinda want to get it, too!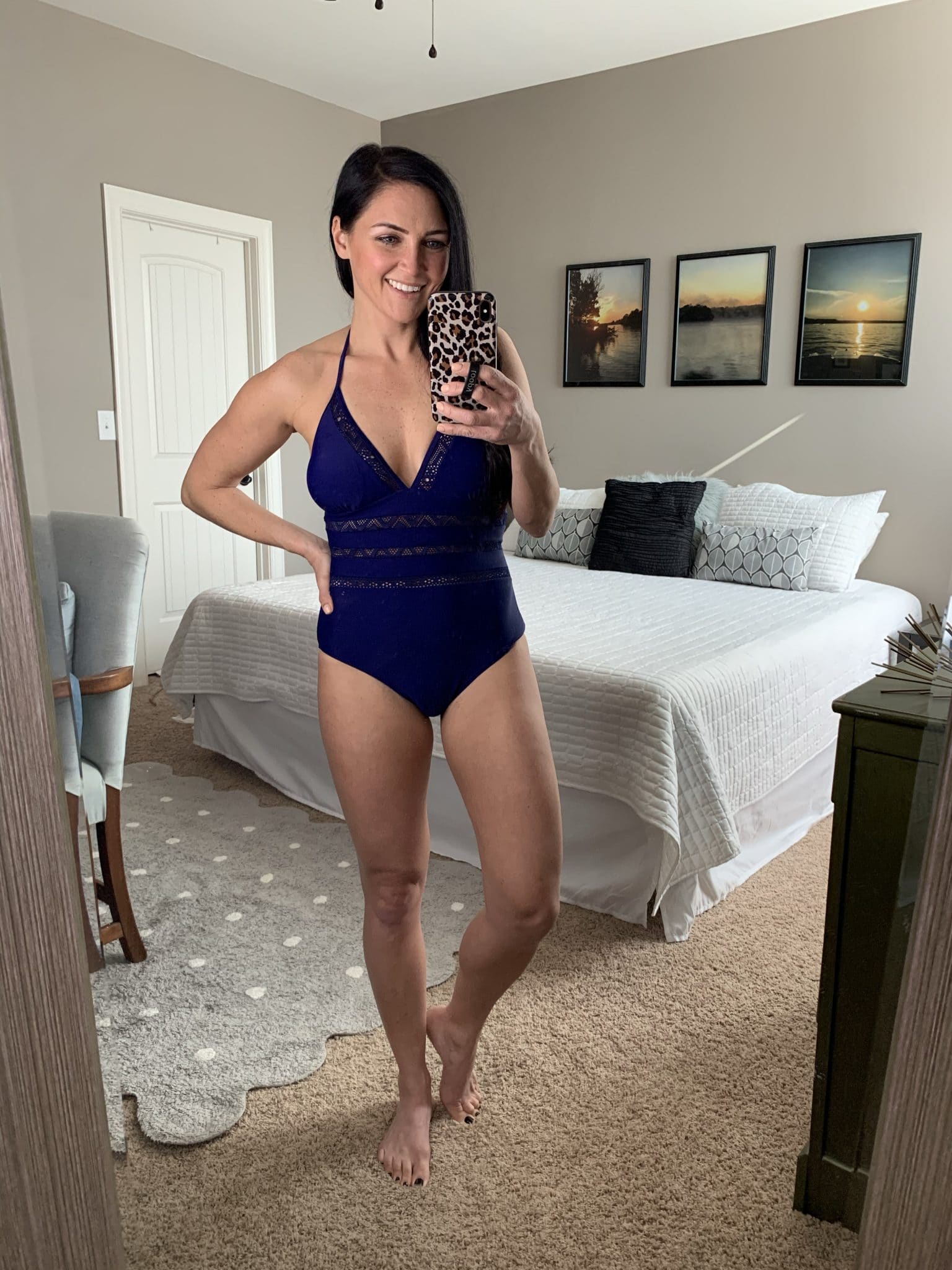 This is a really good fitting suit with full coverage on the hips and booty. It comes in lots of colors and patterns and fits true to size.