Thank you Walmart for sponsoring this post. All opinions are my own. 
We've officially dubbed this Summer the "Summer of fun"! We fully intend on spending every minute before our big move to Michigan enjoying our time here in North Carolina. Now that our house is officially under contract, we're filling our time with plenty of outdoor fun and have weekends booked with friends before we leave. With so much change in our lives over the past few months, I'm very grateful for the benefits of my Walmart+ membership. It's allowing me to be much more flexible, to have to prep less and to be able to spend more time soaking up some Carolina sunsets with my boys.
Simplifying Summer with Walmart+
Walmart+ is $12.95/month (or $98/year) and gets you free shipping, no minimum, from Walmart.com and as soon as same day delivery from your store. You can choose your shipping method, depending on how fast you need your items.
I need it soon: Get it with Free Delivery from your store as soon as today ($35 minimum and restrictions apply)
I need it by tomorrow: Choose from hundreds of thousands of items, shipped to your home with Free Shipping, No Order Minimum Required. (make sure to select W+ eligible products, excludes freight & Marketplace items)
Regardless of what option you choose, having everything show up on my doorstep is more than a lifesaver. The nice thing about delivery from your store, is that it isn't just for groceries! We have company coming to town and I was able to not only grab summer essentials like chips and juice boxes, but also restock the extra toothbrushes, get a candle for the guest room and grab a gift for an upcoming party in my last delivery!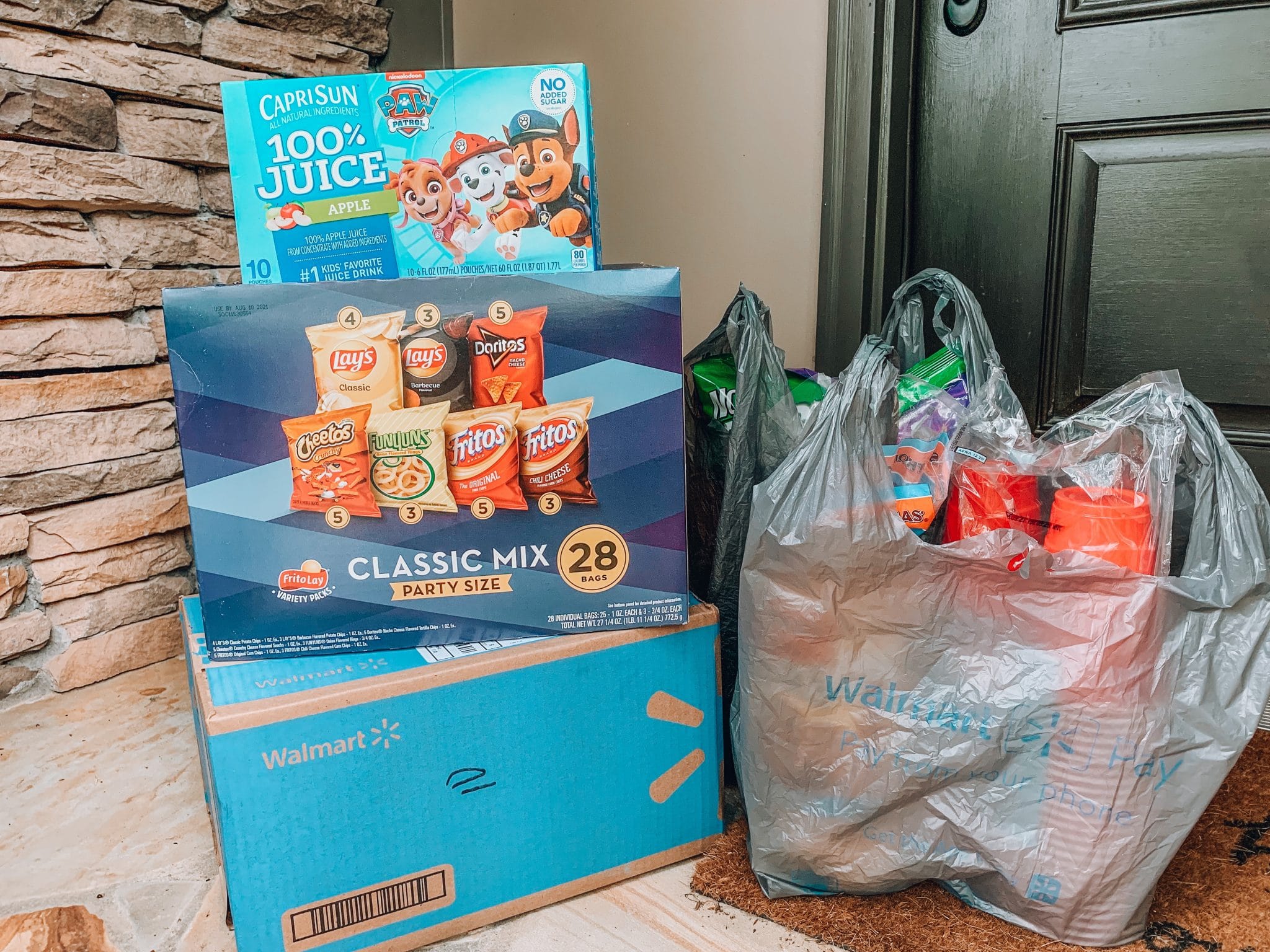 Walmart+ also has many other amazing benefits that make my life easier, like Mobile Scan & Go for the times I need to go into the store and member prices on fuel.
My membership came in especially useful for a last minute, deck ice cream party this week. We've been doing a lot more saying yes and trying to maximize the boys fun moments in this house, as well. Using my time to create memories is one of the most important things I can do as a mom and I'm determined to create as many as I possibly can. Besides, how can you say no to the little individual ice cream cups I got delivered to my doorstep?
Shirt | Shorts | Sandals | Tray
You can read more about Walmart+ here and sign up for a free 15 day trial. My guess is you'll love all the extra time saved for memory making, just like we do.