These are some of my favorite things that will be making the trip to Florida with us this week!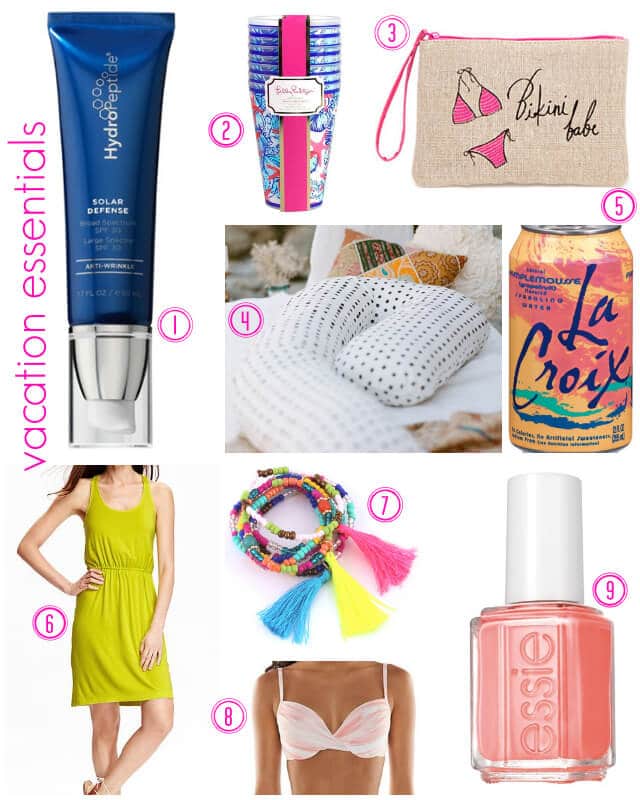 1 : I LOVE this sunscreen. It's for your face and smooths your skin out like a tinted moisturizer. It is on the pricy side, but makes you feel good when you're out on the beach!


2 : Lilly. As a southern girl, that's enough said!
3 : How cute is this clutch? It also comes in a tote bag and a cup koozie. They're on crazy sale right now, too!
4 : There isn't a chance in this world that I would go somewhere without my BumpNest at this point. Good thing I saved the bag it came in, because it's traveling in it!
5 : I've been drinking seltzer a lot since it's gotten hot. My absolute favorite is the La Croix Grapefruit. So delish!
6 : Snagged this dress on a sale and it's super comfy. Perfect for a casual dinner on vacation.
7 : Every beach trip needs some neon! I love this bright bracelet set and it happens to be $14 with free shipping.
8 : I just grabbed the mint green version of this bikini top in my store before we headed to the beach. It has underwire, padding and fits more like a bra top, which is great if you're say, 7 months pregnant.


9 : My color for the summer, Peach Side Babe is where it's at!


Do you have any vacation essentials?


Happy Friday, y'all!