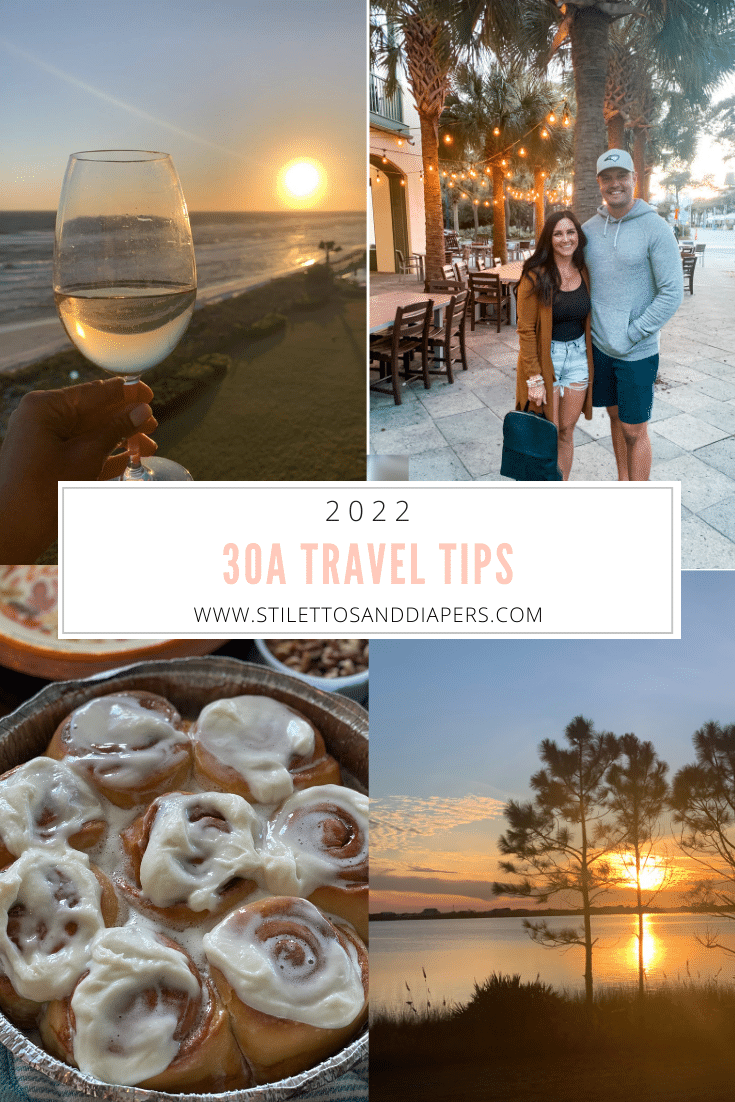 I'm about 3 months late writing this post from our recent winter trip to 30A! But Spring Breaks are happening for many as early as March and this post might help with your planning!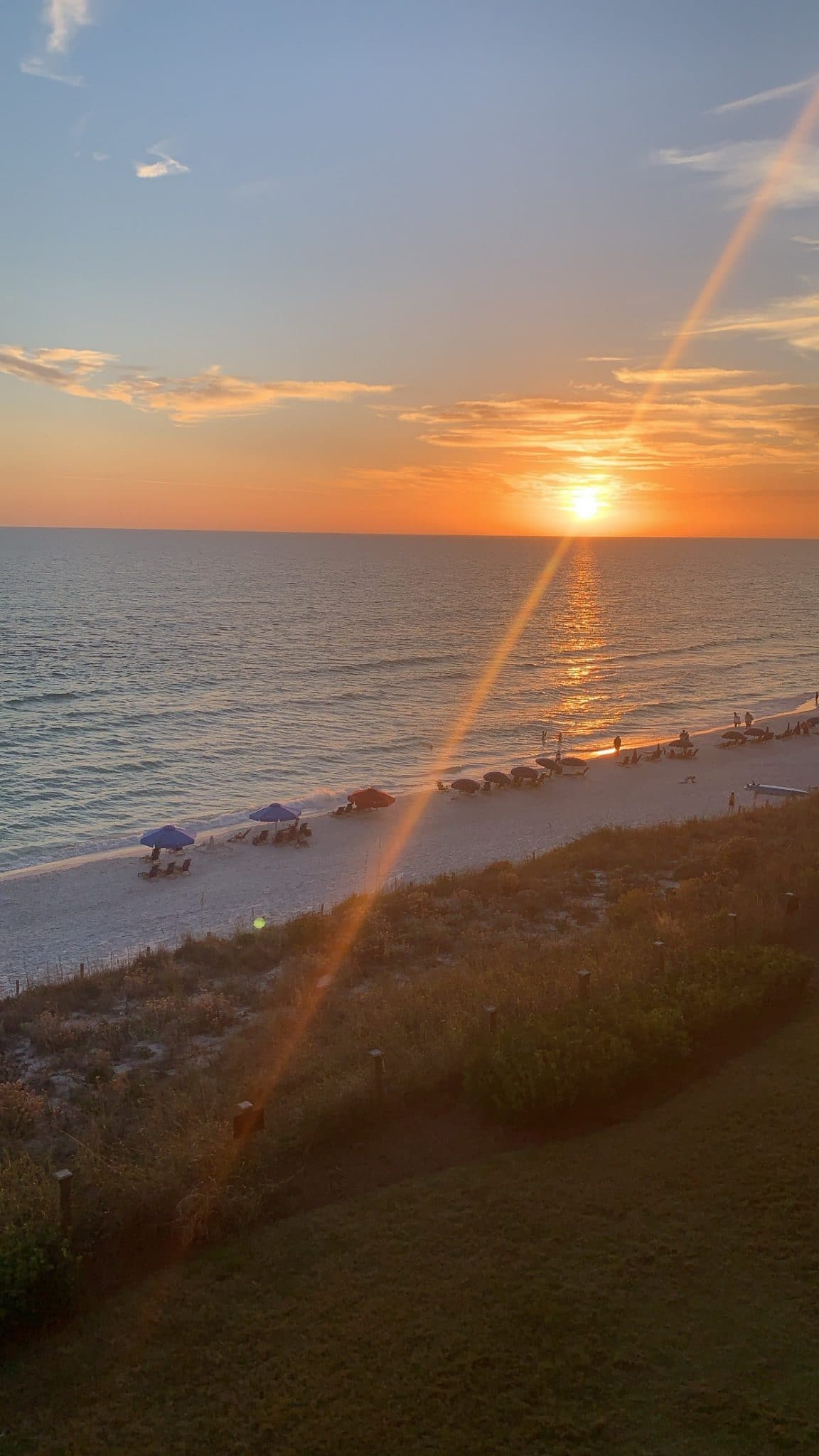 There is no doubt that we absolutely love our time on 30A. It's our favorite place in the whole world! Our last trip was in November and while it was cool, there is still plenty to do when the temperatures are lower. There are actually many things that are much more enjoyable in the cooler temps, so if you're going to be there this month, don't worry!
We have our next trip planned already this year and it's the trip I always look forward to the most. Here are some of our old faithful favorites, as well as some new ones we did the last trip!
Bike riding is our favorite family activity on 30A. We have rented from Vacayzen more times than I can count now and they are amazing. They also offer beach bonfires, baby gear rentals, golf carts, beach gear and SO much more. If you are planning a trip, absolutely check their site out.
We got a bocce set before our time at the beach and had so much fun playing. If it's not quite warm enough to sit still in the sun, or you like to be active, this is a great game for all ages!
Watercolor Trails
This was our first time in 16 years on 30A really exploring around Watercolor! I couldn't believe how many pretty trails and water areas were and that we had never seen them! We spent over an hour walking around and finding the prettiest scenery.
If you want night life on 30A, The Red Bar is your spot! The whole thing caught fire in 2019, but has since been rebuilt and is better than ever! They serve lunch and dinner every day, but the thing that keeps people coming back are the drinks and the live music. The Red Bar is a really good time and has been known to have some celebrity musicians pop in and perform unannounced.
We ordered our entire Thanksgiving dinner from Swiftly Catered and it was nothing short of perfection. Delicious food, great quantities and something for everyone in the family. They also offer private chefs that make all-inclusive, 3-6 course meals, can do meal delivery of your favorites like BBQ or low country boil and even cater weddings and events! If you have family or friends vacationing with you, or just want a night eating at your house without cooking, I highly recommend them!
Owned by the same people as Swiftly Catering, is Blue Mountain Bakery. This spot is a little hidden gem and has the most amazing cinnamon buns! They also have a great selection of breakfast foods, and lunch items like wraps, salads and power bowls. They don't have much in the way of seating, so it's a good one to grab and go.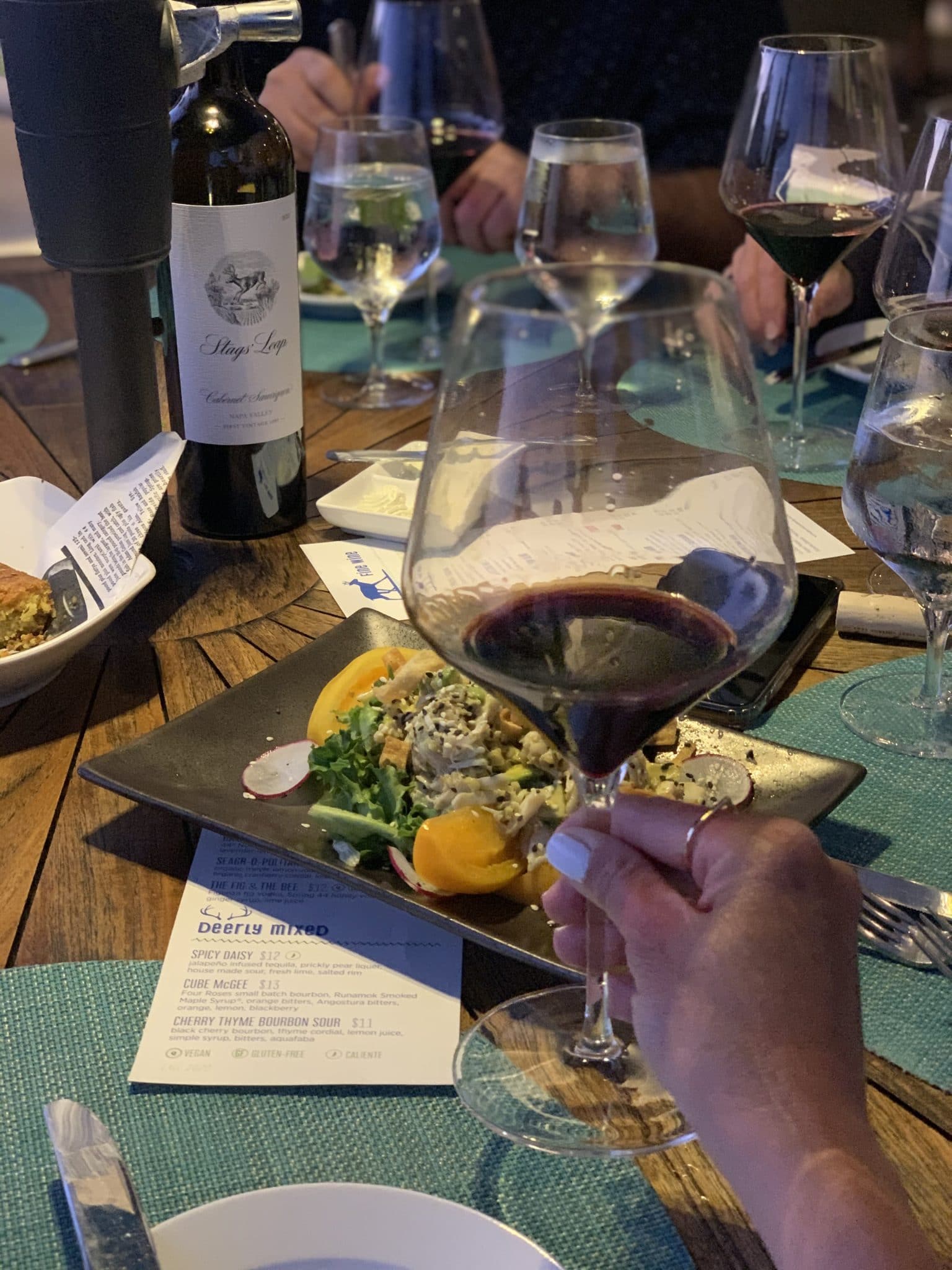 I can't write a post about 30A without talking about Surfing Deer. It is hands down our favorite restaurant and the one we go to most consistently. We love to make a 5pm-ish reservation, bring the whole family and sit outside. It's a great spot for a date night for sure, but our kids went once with us and now they don't ever want us to go without them! They love it, too!
Crepes du Solil is an adorable food truck in Seaside. They have the most delicious frosé that is not to be missed!
I've always looked at The Wine Bar and thought it looked like a great spot, but we finally got there on our last trip. My aunt and uncle love it and that made us give it a shot! They have a restaurant inside, but also an awesome patio space where you can eat, or just sip wine. Inside you'll find plenty of wines to purchase, including 30A branded wine that makes a great souvenir. If you're looking for a large cheese and meat selection for making your own charcuterie board, they offer that as well.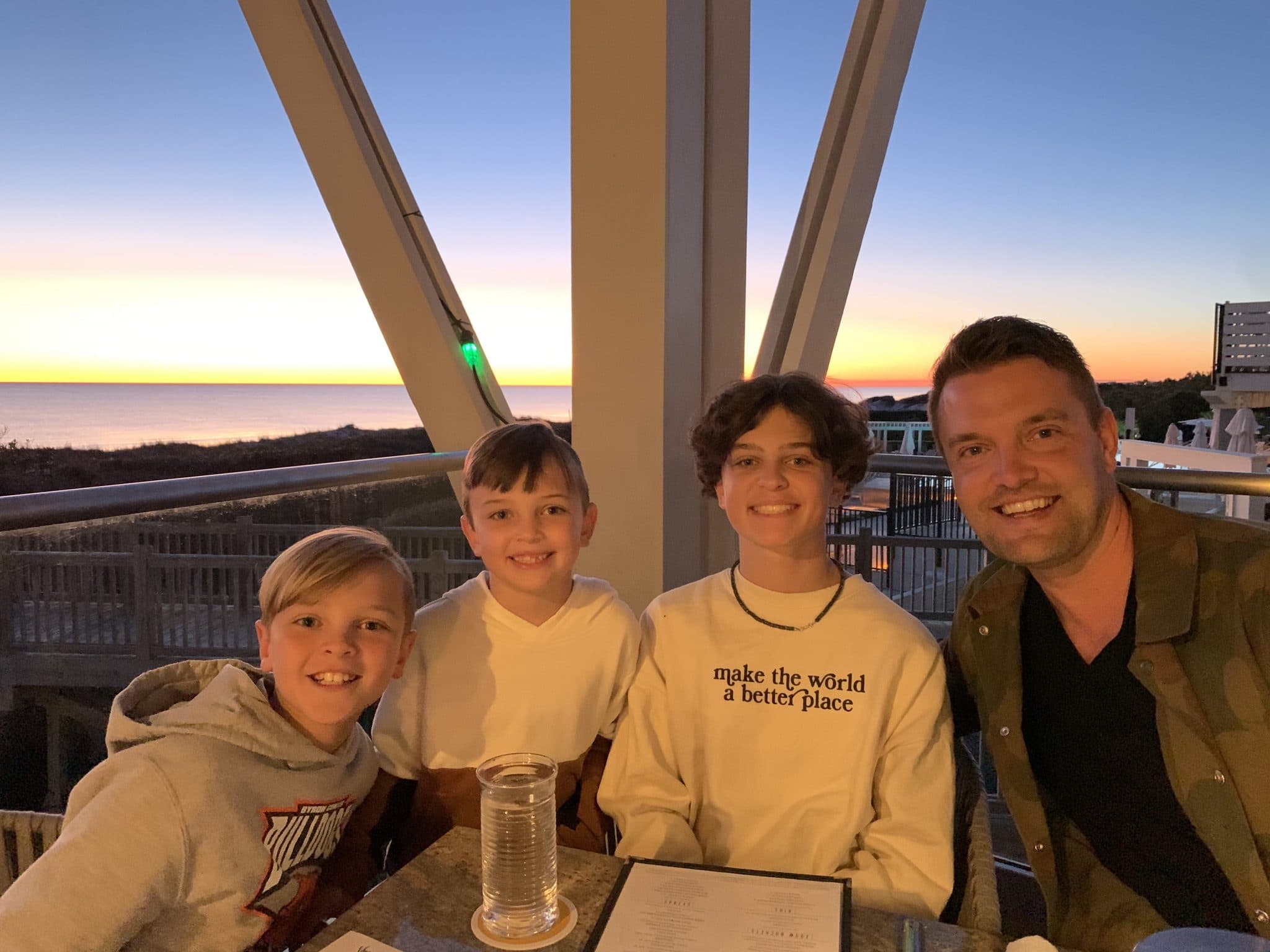 We love FOOW for their delicious food and incredible views! The are situated inside the Watercolor hotel and very central to many of the little towns along 30A. It's another great spot that you can bring the whole family, while still enjoying a great meal. The ocean breeze is the added bonus!
30A is truly one of the most gorgeous beaches in the world and I love being able to go as often as we do. If you're looking for more tips on places to stay, or things to eat or do, check out my blog post from last year's summer trip!