Happy Tuesday! It's been 1 week since I finished Faster Way To Fat Loss. I started it with high hopes after seeing so many great results and I'm very happy with mine!
It was a bit of a learning curve, getting adjusted to all the counting macros and intermittent fasting. I actually signed up for a second round, because I love the accountability, but I feel like it's become second nature to me. I'm nearly positive that I could eat intuitively and not have to count it all out at this point.
The workouts are effective and I know I've built muscle. I shocked myself at how many pull-ups I could do on the playground monkey bars last weekend!
I can see a big difference in my lower waist and legs, especially. My clothes fit better and I absolutely feel like I've overall thinned out. I also have a much better tan than I did 6 weeks ago! Haha. If I post a photo of my stomach, I typically make sure it's in the best light possible, to hide my loose "mom belly" a bit. For these, I'm just throwing it all out there so you can see a real result.
Here are my Faster Way To Fat Loss results:
Weight Lost: 4lbs
Inches Lost: 7 1/4″!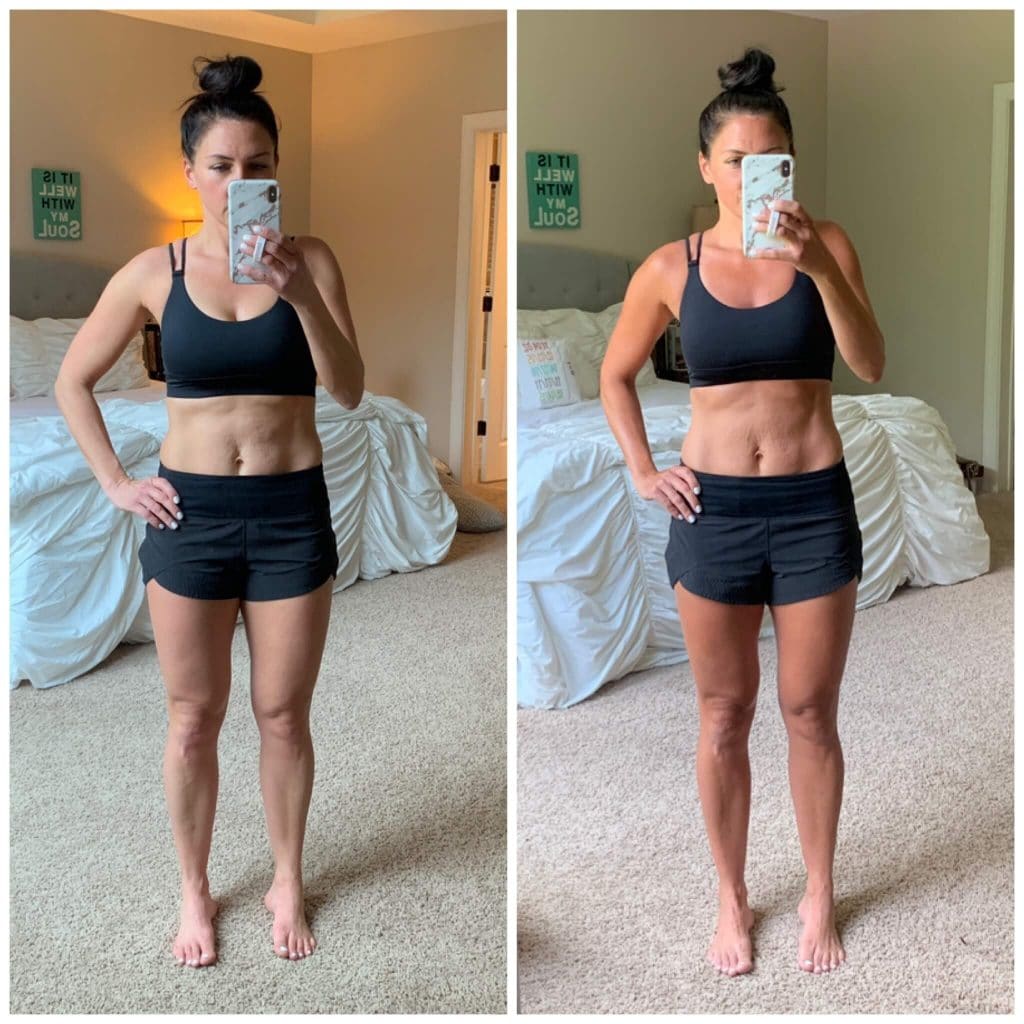 There you have it! If you are interested in giving Faster Way To Fat Loss a shot, I really can't recommend it enough. I didn't have any restrictions on what I could eat during the 6 weeks, just tried to fit it all into my macros. I definitely had some cheats and messed up some days, but really committed to it and am so happy that I did!
If you have any questions about the program, ask away!