This post is sponsored by Maxi-Cosi. All thoughts and opinions are my own.
If you're anything like me, you know that hauling 3 kids around anywhere is quite the chore! Back when Cooper was a toddler and Callan was an infant, I had a double jogging stroller and I would take it to the mall and all over because neither kid could make it too far. It was a massive beast and completely impractical. Fast forward to now and I'm so happy with this Dana Double from Maxi-Cosi. We got it just a couple weeks ago and while Callan doesn't need to sit often, it was a lifesaver on a recent shopping trip and on family walks around the neighborhood. I sure wish I had gotten it about 2 years ago!
We're big on the family walks around here. Our neighborhood is pretty hilly and it's difficult for the kids to make it around on their bikes. But we still love to get them out for some fresh air, while we get our hearts pumping. It's one of my favorite family activities!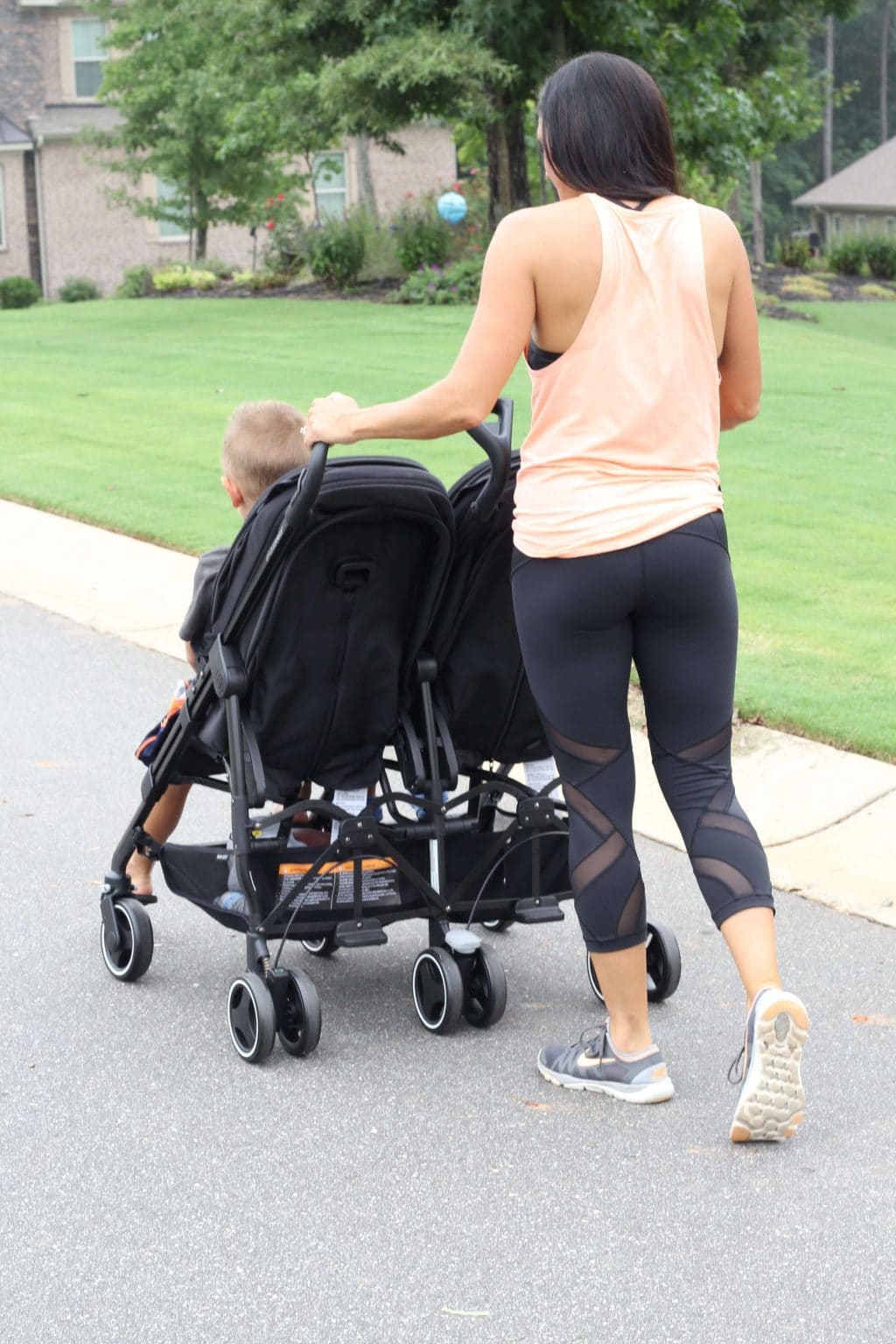 The Dana Double really is like an umbrella stroller in that it folds up very easily and doesn't take up a ton of space in my car! I would say this is the perfect double for non-twins because you can attach an infant seat on one side and have the older child sitting forward facing. And if you're like me and need some serious bag carrying while at the mall? Well…it's got you covered.
We have a trip to Disney coming up later this year and this might be the stroller we take. It's hard for 5 year old feet to make it through the whole park!
What do you do for family walks? Do you let your big little ones ride?