I can't believe it's June already! The last couple of months have gone by so fast for me! I rounded up the top 10 May favorites, which are the items y'all bought the most!
This was the #1 seller of May and for good reason! It's so cute, comes in 3 colors and is affordable. The straw fedora nearly made the top list, too, at #11!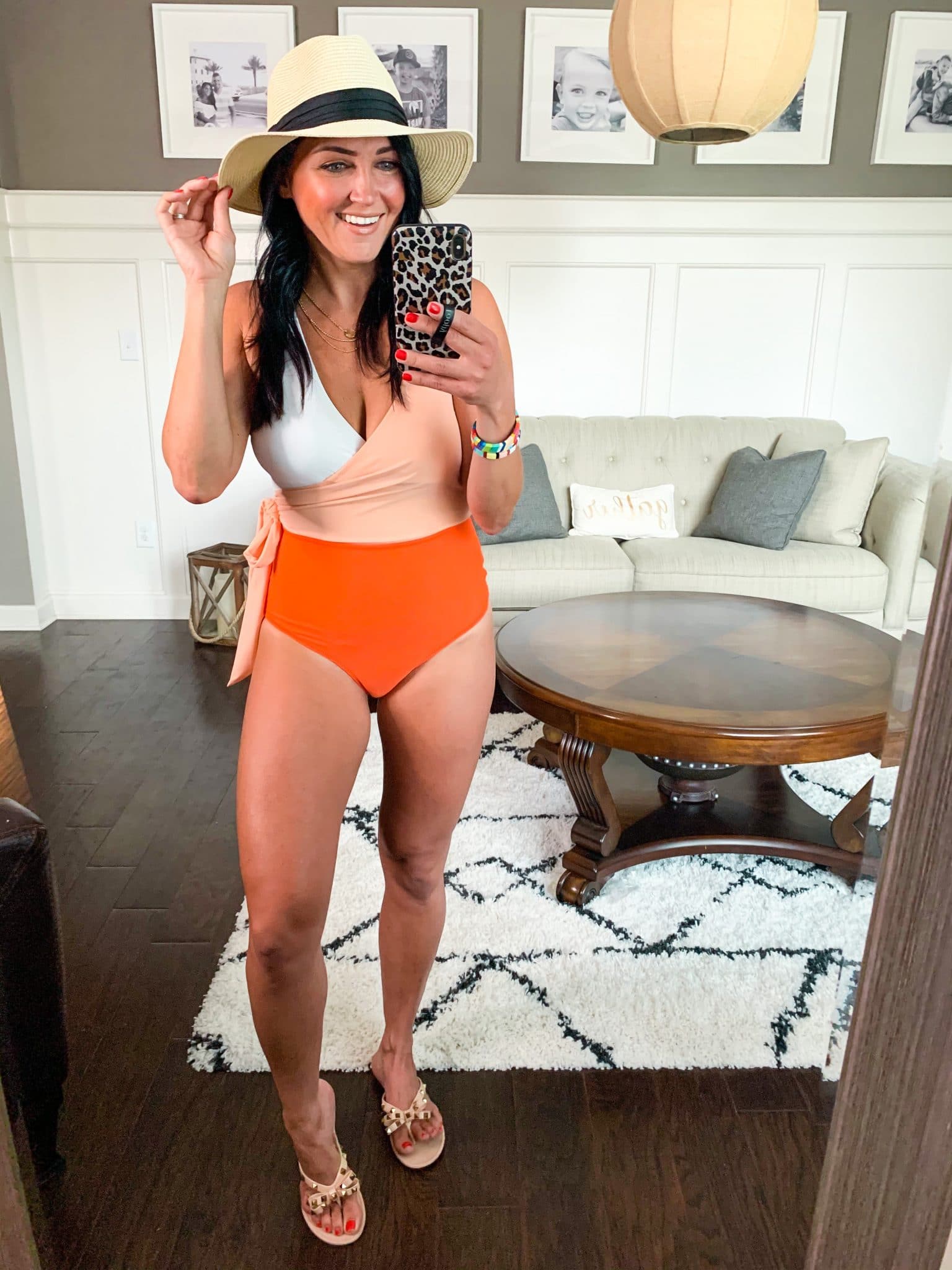 You really can't go wrong having one of these for yourself. What I paid for everything I use for my DIY at home gel manicure is about the cost of 2 gel manicures and it's lasted me 18 months!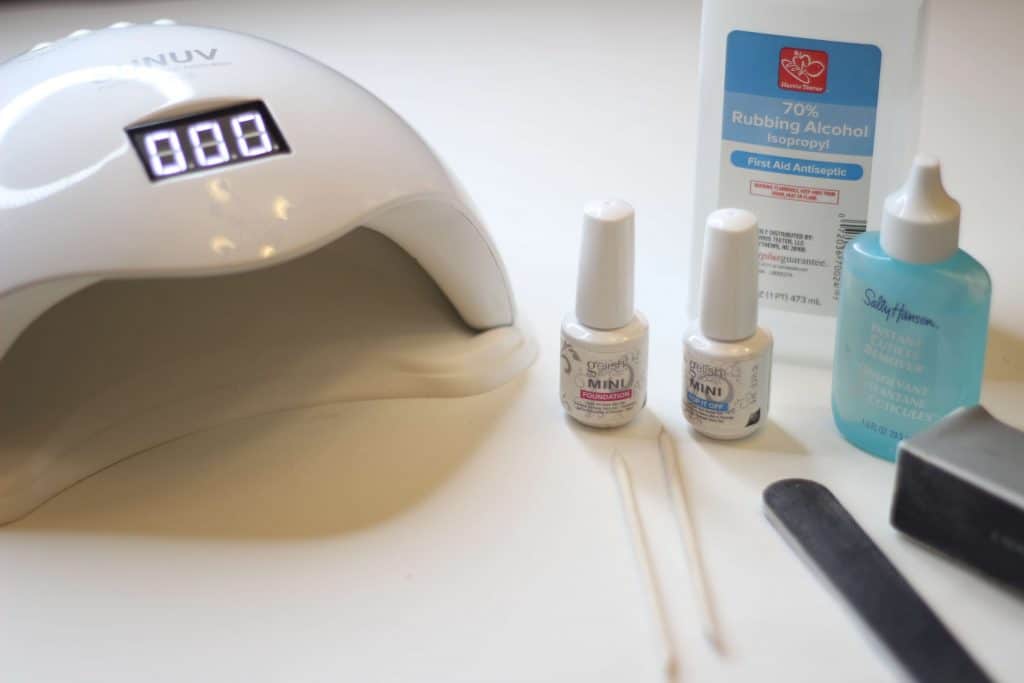 I bought this dress in navy last month, but this picture is 2 years ago with the rose color. It's so good I had to buy another one!
I'm guessing y'all liked the star print for Memorial Day or July 4th, but this cute romper comes in several solid colors, as well. It's a great, comfy piece for summer.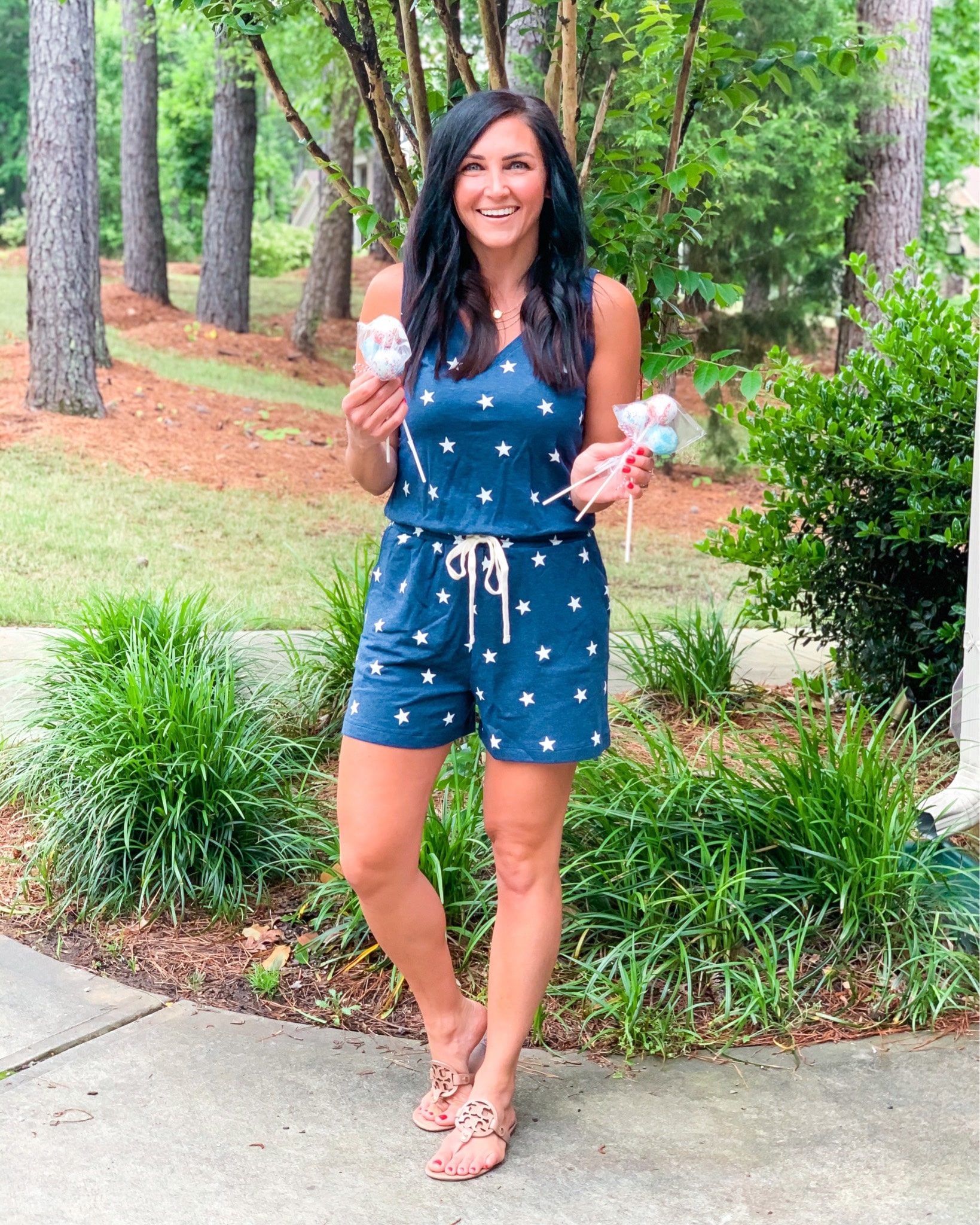 These were in my top favorites last month for sure. The color is awesome and both the pink and yellow are brighter in person than the listing shows, which I love! I actually just saw and ordered this short sleeve sweatshirt that matches them and I'm excited to wear them as a set.
I can't believe there is any stock left of this suit! It's one of my favorites for 3 summers in a row and also comes in white.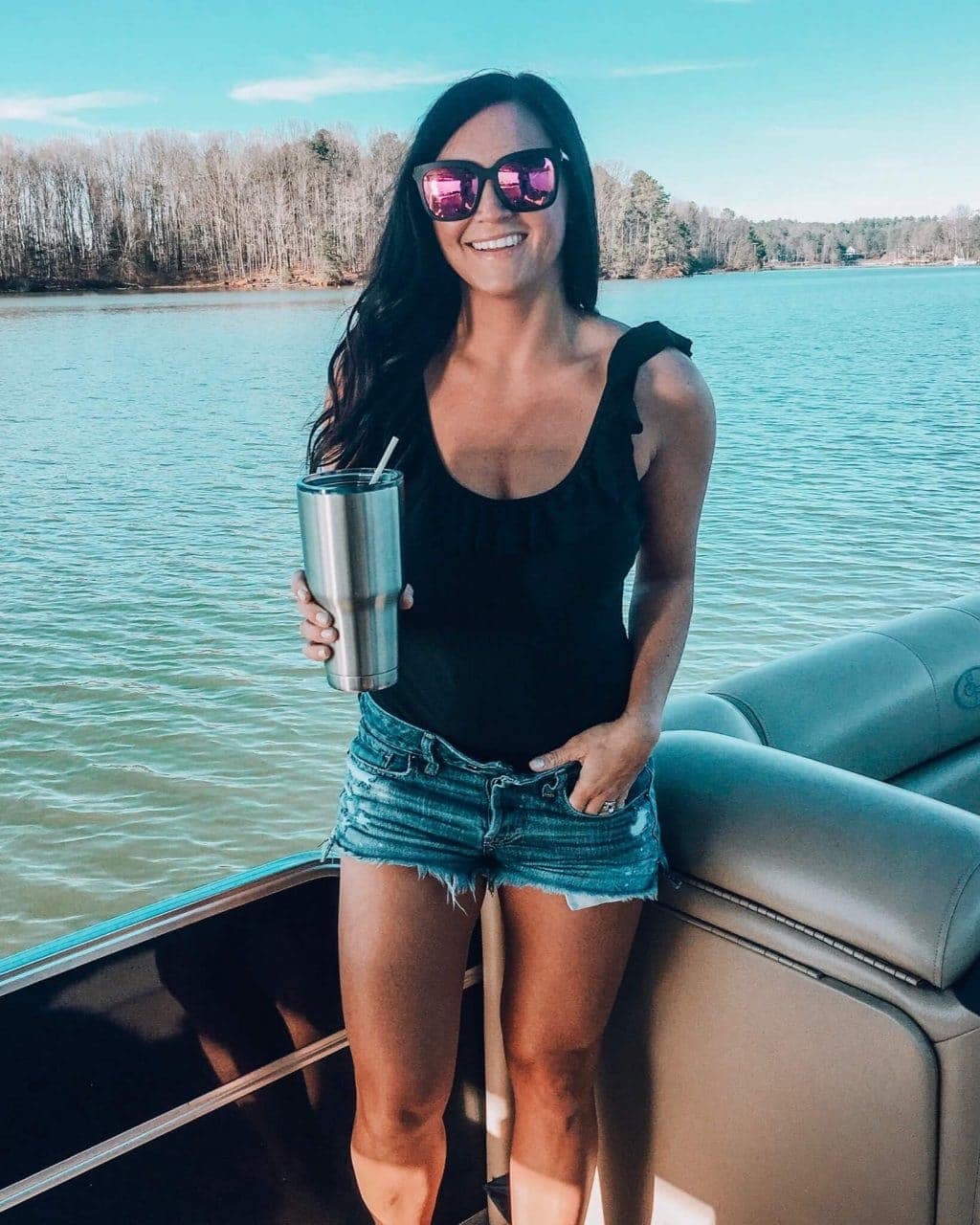 Another bathing suit in the top 10 is this red one. It's surprisingly awesome for under $15 and great for July 4th.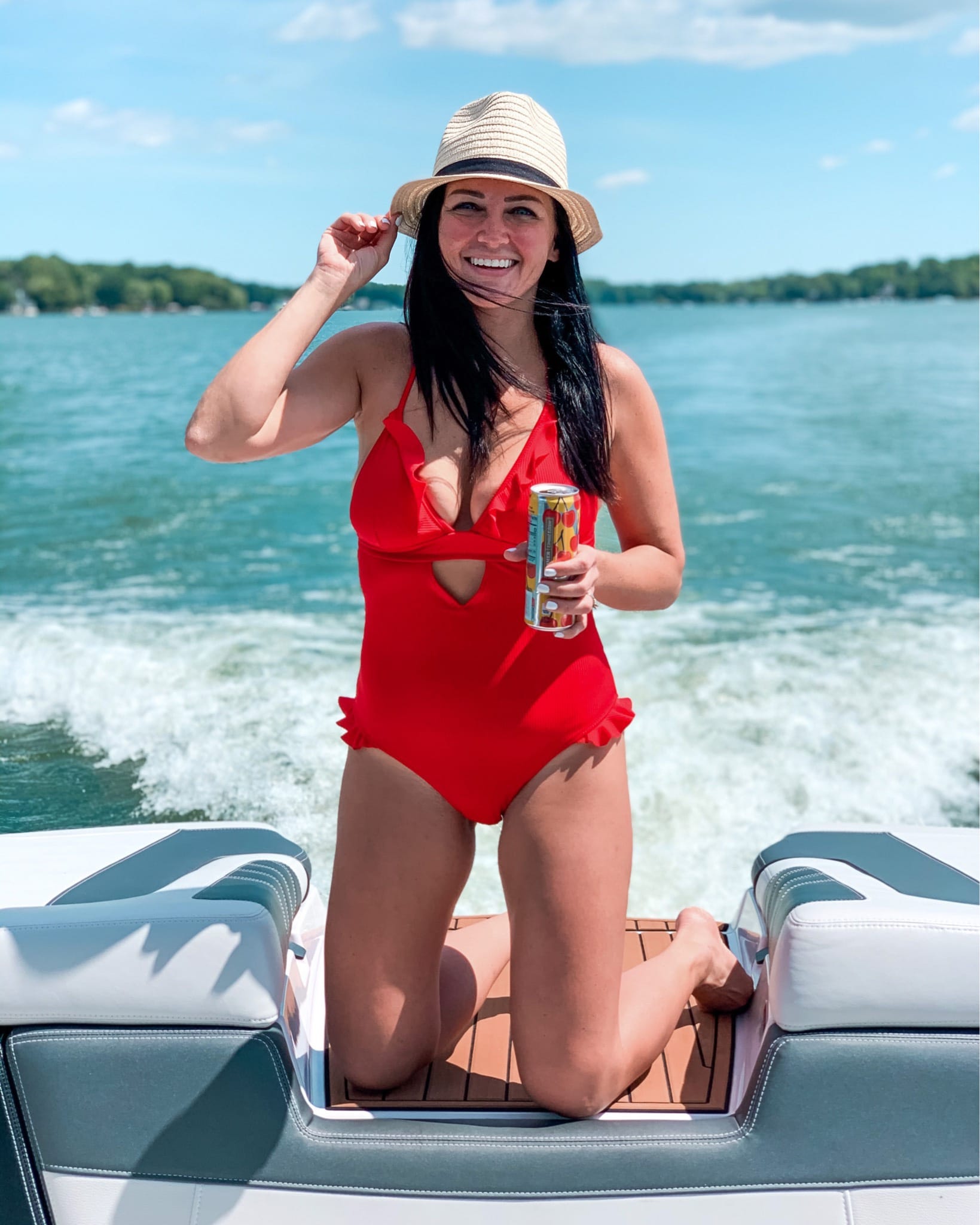 Give me lounge all day in these. I have them now in light grey and black and they're really the perfect pair of lounge pants.
A matching pj set makes me feel so much more put together, than just an old tshirt. Maybe it's my excuse to stay in my pjs all day? Regardless, these are so cute and I've been wearing them like crazy!
I think I've had this about 2 months now, but it's good enough that I put it in beauty essentials round-up. It is very hydrating, while surprisingly not making my face over oily or breakout.