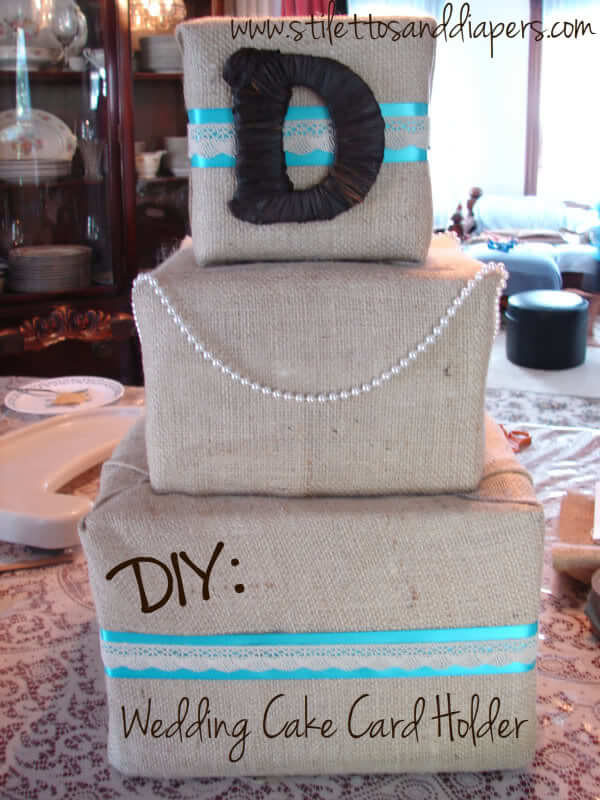 I made this cake card holder for my sister-in-laws wedding last weekend. I had some many people ask about it, that I decided to show how I made it.
First up, find boxes that stack to just how you want the cake to look. Reinforce all the seams with duct tape. (Duct tape will be your BFF with this project)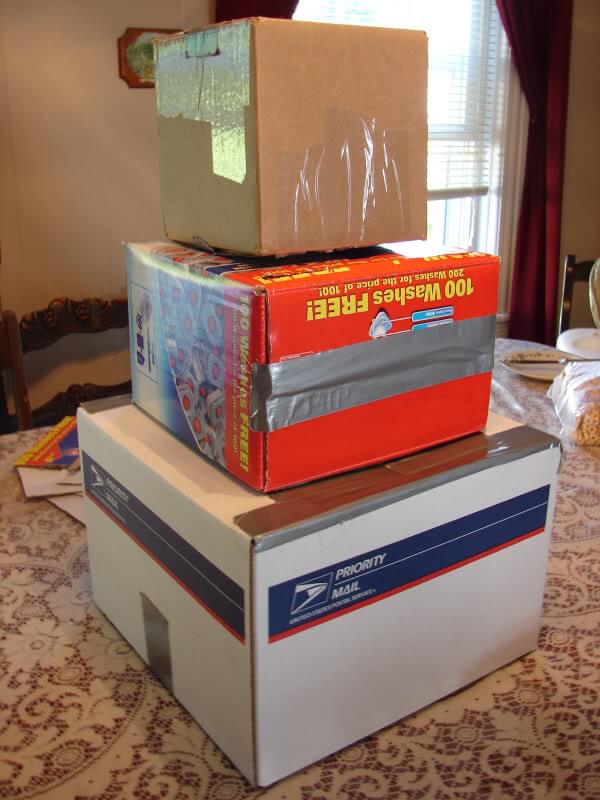 Cut a hole in the bottom and middle box so that the cards can fall all the way to the bottom. Make sure your hole is smaller than the next level box. You will also want to cut your slit for cards now.
Since I used burlap, I then covered each box with white paper so you couldn't see the colors through it.
Now for the fabric. You can use any kind you'd like. The burlap matched the theme of the SIL's wedding. Wrap just as you would a present, tucking the fabric into your hole and securing with…duct tape.
Make a straight cut in the burlap through the center of the card slot and tuck in. You can secure with duct tape and/or hot glue. I used both.
If you use a thinner fabric that folds nicely, you may be able to skip this step. Since the burlap is thick, I pulled the corners tight and hot glued each seam. It made for a much cleaner look.
Now, hot glue each layer onto each other, holding firmly until they're set.
The fun part is that you can decorate with whatever trim you'd like. I used ribbon, lace, pearls and a twine wrapped wooden letter. I added a small piece of cardstock that said "cards" on it at the last minute. It helped lead people in the right direction!
If you end up making one, I'd love to see your pictures! Happy crafting!