As we were walking out the door to go to Cooper's meet the teacher night this week, Coop gave me a once over and asked "Mom. Are you going to wear that?!" I was so shocked and laughed a little. But realizing he was serious, I said nope. It's your night. Pick what you want me to wear. This is the outfit in question. Haha.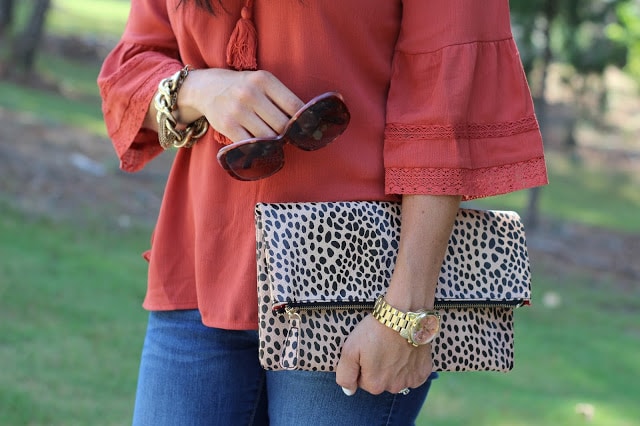 I thought it was cute. He did not. He said I was way too tall and that I needed to wear something more casual, "like Dad would wear." He picked out a golf polo first, which I declined. But I proudly wore his other choice instead!
I do wonder if he'll keep this up. I hope I don't have to change every time I go to his school!
Shop the look:



Happy Friday, y'all!