This is my new idea of a comfortable maternity outfit. Flowing dresses and comfy shoes, I just can't be bothered with the high heels for an all day affair anymore. And yes, I am drinking iced coffee, although it's mostly decaf. The night before these photos, Callan was up at 2am having a snack, which means I wasn't able to fall back asleep. That is my biggest complaint right now!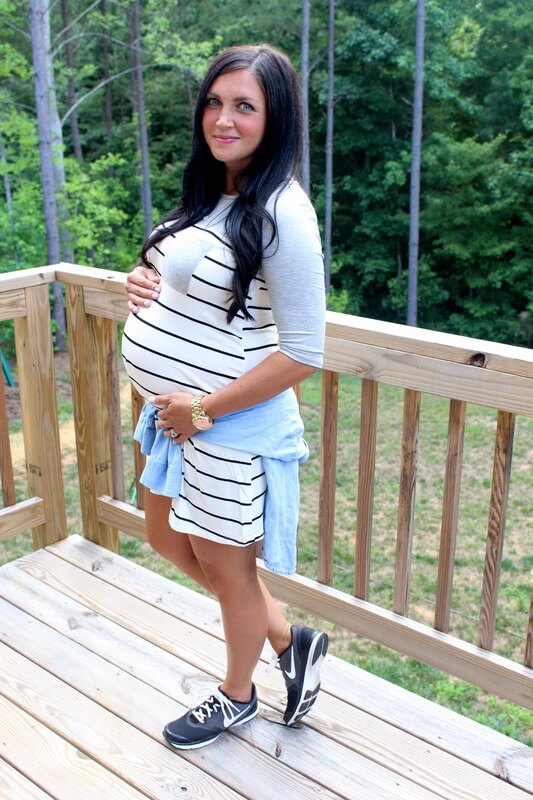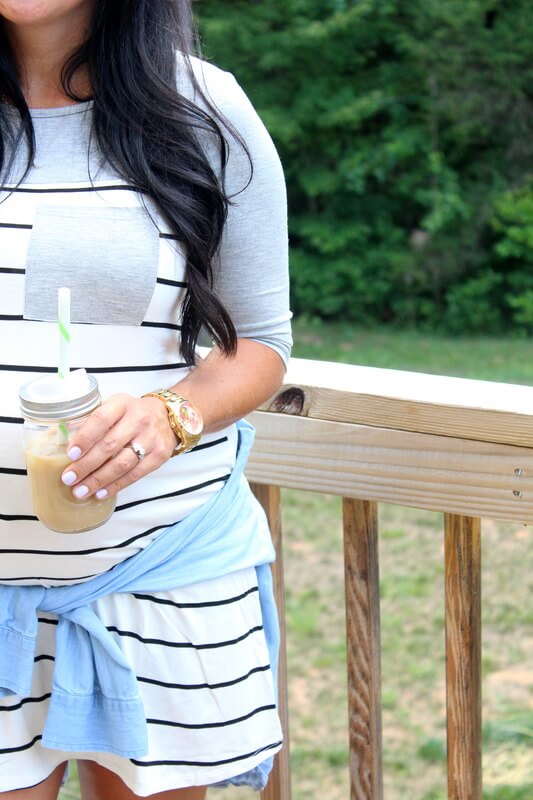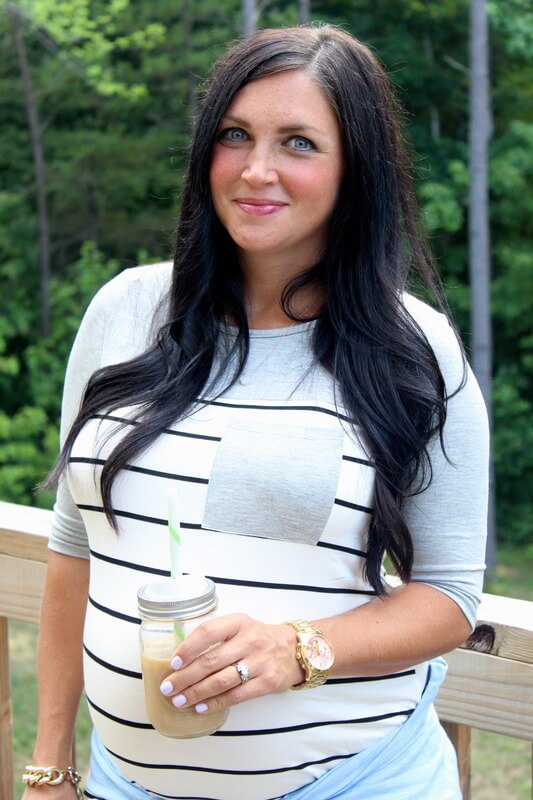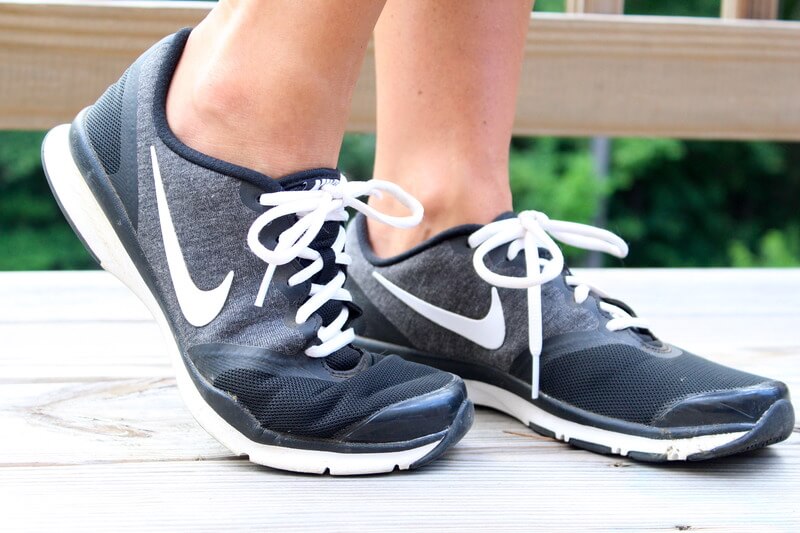 Dress: Pink Blush Maternity

c/o

| Sneakers: Rack Room Shoes, similar in Nordstrom sale | Watch: Amazon | Necklace: RocksBox (use code mollydeexoxo fora free month!) | Mason Jar Topper: Target
I got a package from Pink Blush Maternity this week. They have the cutest stuff and it's so nice to have a few new things here at the end. One dress I got is nursing friendly and may be what I wear home from the hospital. Yes, I've already been planning that outfit!
Size of baby: 19″ and 4lbs
Total Weight Gain: 24 lbs! I jumped quite a bit at my drs appointment this week!
Maternity Clothes: Still a mix. One day this week was no maternity clothes, the next was everything bump friendly.
Gender: Baby boy.
Movement: Yep!
Sleep: Good when I'm asleep, bad when I get woken up and can't fall back to sleep!
What I miss: Sleep, obviously, and being able to do regular stuff like pick things up off the ground.
Cravings: I'm just not hungry. I think I'm too full of baby.
Symptoms:
I'm having a lot of contractions and stretchy, crampy stuff. I don't think this one is making it to September 4!
What I'm looking forward to:
I asked the Hubs to get all the baby clothes out of the basement so I can wash them. My goal is to have them all washed and my bags packed in July!
Anyone shopping Nordstrom's big Anniversary? We're meeting friends at the pool today, but I'm going to have to take a look when we get home. I want to stock up on post baby goods!
Happy Friday!