We were brave souls who went out not once, but twice with bookoos of people to take family pictures on the beach.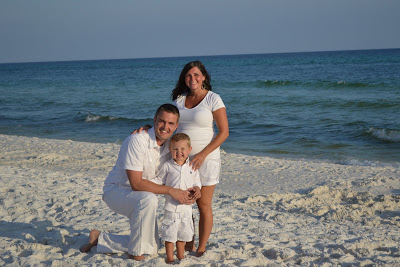 These are totally fake smiles. Cooper pitched a fit and I fell in the sand just a minute before this.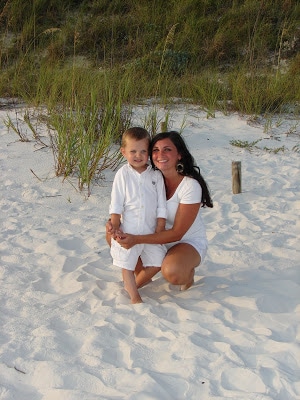 Pa and Ma'am (Hubs parents) with all their grandbabies.
I'm thinking of putting this one on a canvas.
The whole gang. Hubs oldest sister, her hubs and their 3 kids, hubs youngest sister, hubs parents, us, and hubs younger sister and her husband.
The gang for the second part of the week, adding in hubs youngest sister's fiance.
A little love for our new family member. Can't wait for him to get here!
I have 1090 pics in my "Beach 2011" folder, so there will be more to come for sure!