I feel like I'm attracted to things that are super girly. I'm not sure if it's because I live with all boys and I have to represent? Or maybe I'm just a girly girl at heart. (Who loves playing the occasional football game and screams wildly during baseball.) I fell in love with this pink and white striped dress the minute I saw it. Pink? Stripes? A big bow? Sign me up.
I wore it to church last weekend and casually snuck the camera in the trunk. I think one of The Hubs favorite things is when I ask him to pull over for a "quick picture", aka a full on photo shoot in public. That boy loves me something fierce. Or doesn't want me to stop cooking for him. Either way, here's my girly, pink and white striped dress that you should probably snag for yourself!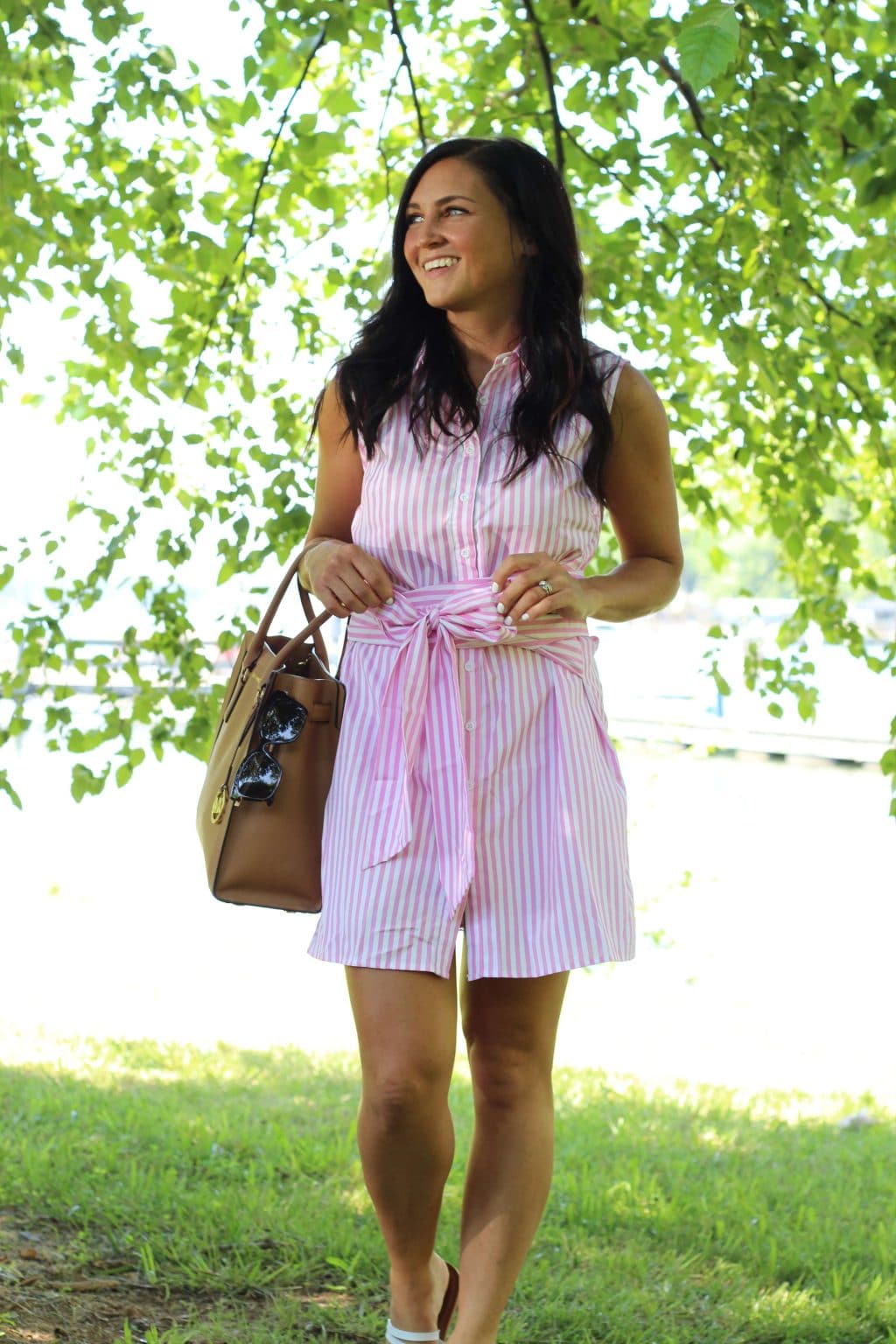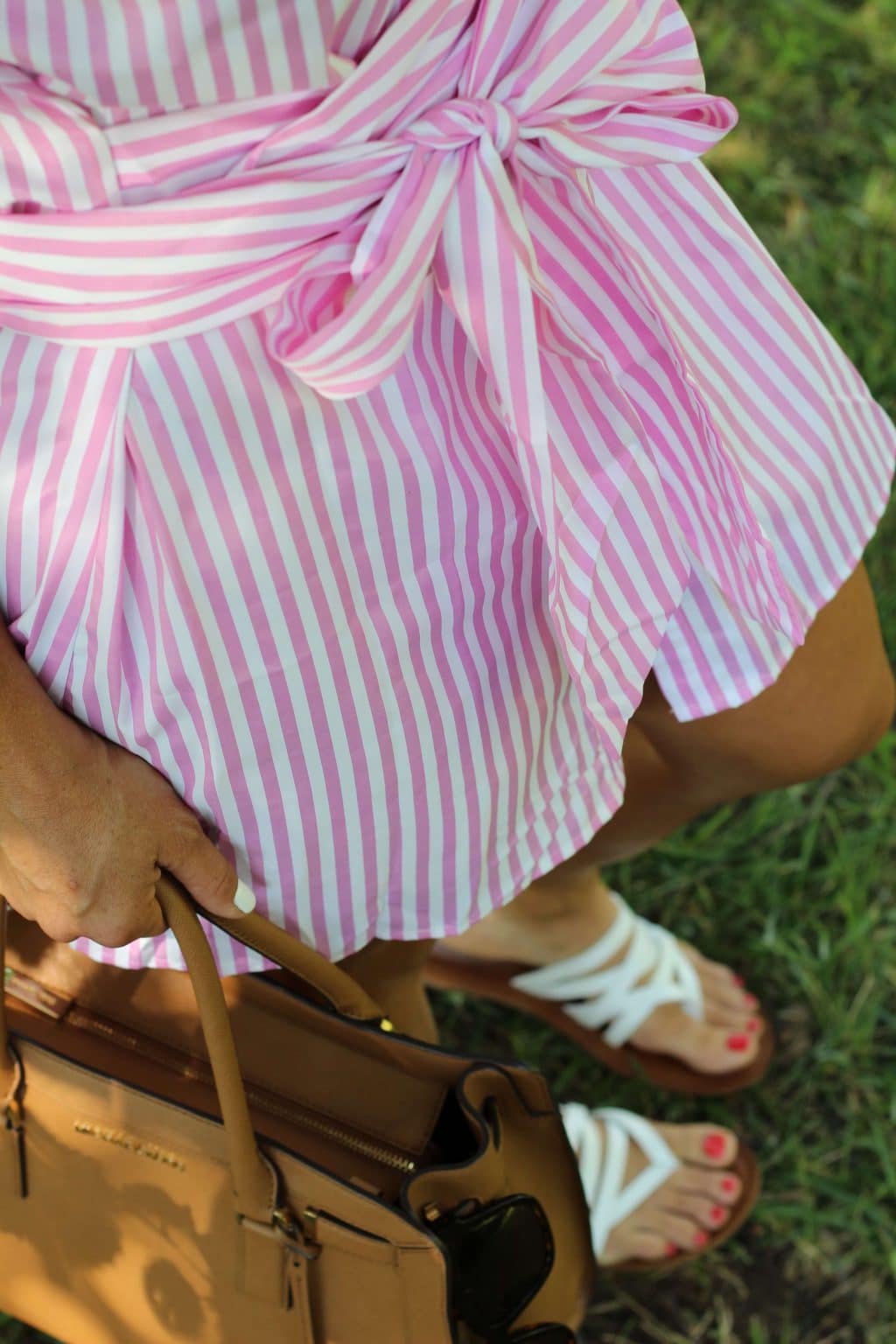 Dress (True to size. I did put a half slip underneath just because if the sun hits you right…) | Sandals (come in 5 colors and are $16!) | Sunglasses (use STILETTODIAPERS for $25 off) | Bag: sold out, very similar | Nails: Color Well, Well, Well (Y'all always ask about this color!) If you buy 3 at Target right now, you get a $5 gift card!

We had our carpets replaced and it's been sheer chaos here all week! We've been camping out in the living room, have had a house full of people all day every day and finally got it all done this afternoon. I'm especially excited for this weekend to come! I'm ready to spend some time in my pjs and relax with my boys!