I don't miss an opportunity to dress up and any holiday is a good time for me. Here's what I'll be wearing for Valentine's Day!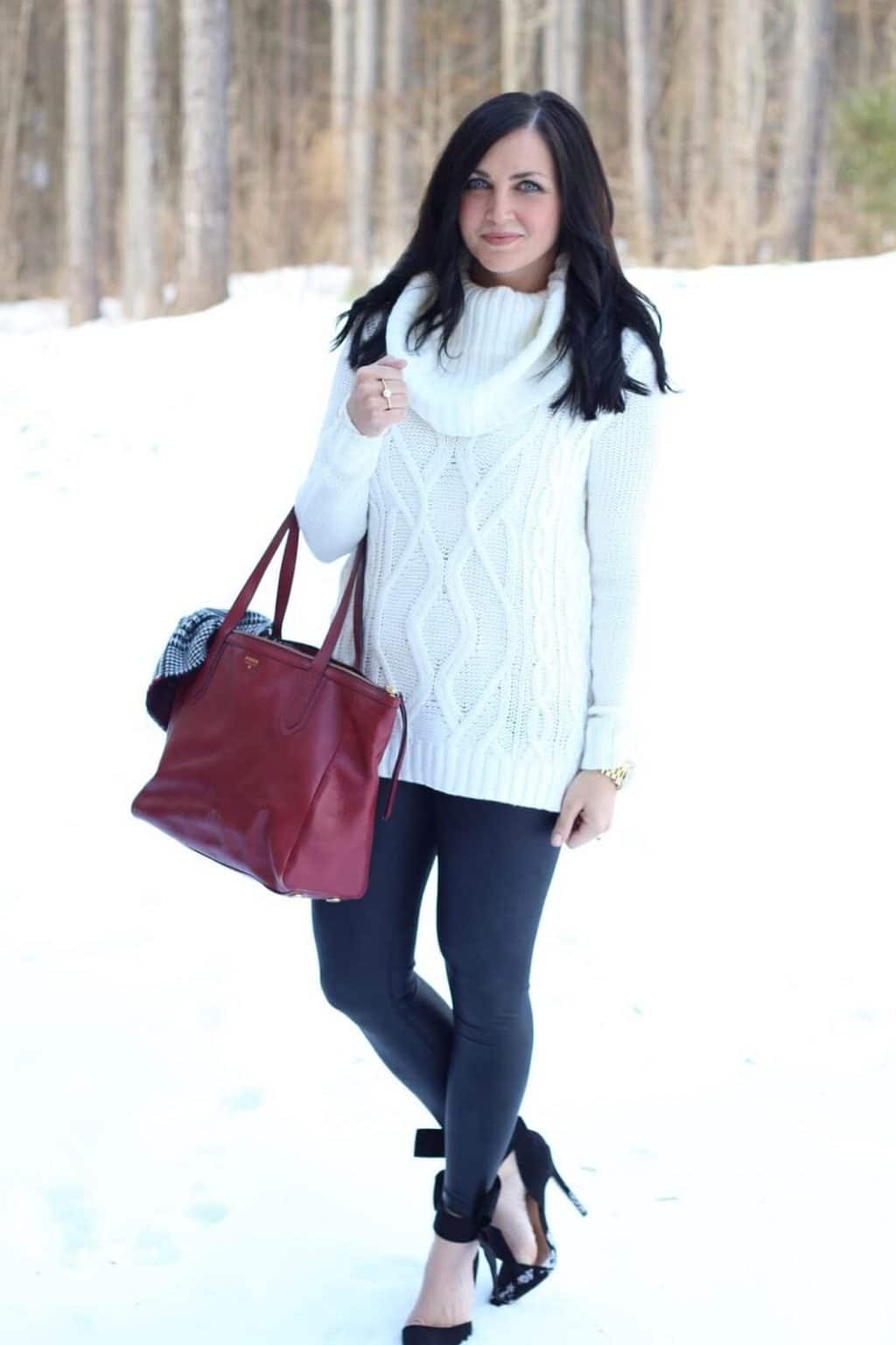 I'm teaming up with 12 other ladies to help you make the most of love day with a Valentine's Day Blog Hop! You can get ideas for crafts, food, date night ideas and more! Once you get to the bottom of this post, you'll find links to all their fab posts.
I think it's really hard to dress up when it's cold out. Especially since we just had a ton of snow here in Charlotte! One of my absolute go-to "dress-up" pieces are leather leggings. They're fancy, edgy and yet comfortable. Hey moms, hey. While I've gone pink and red crazy before, I like this simple look, with just a pop of red.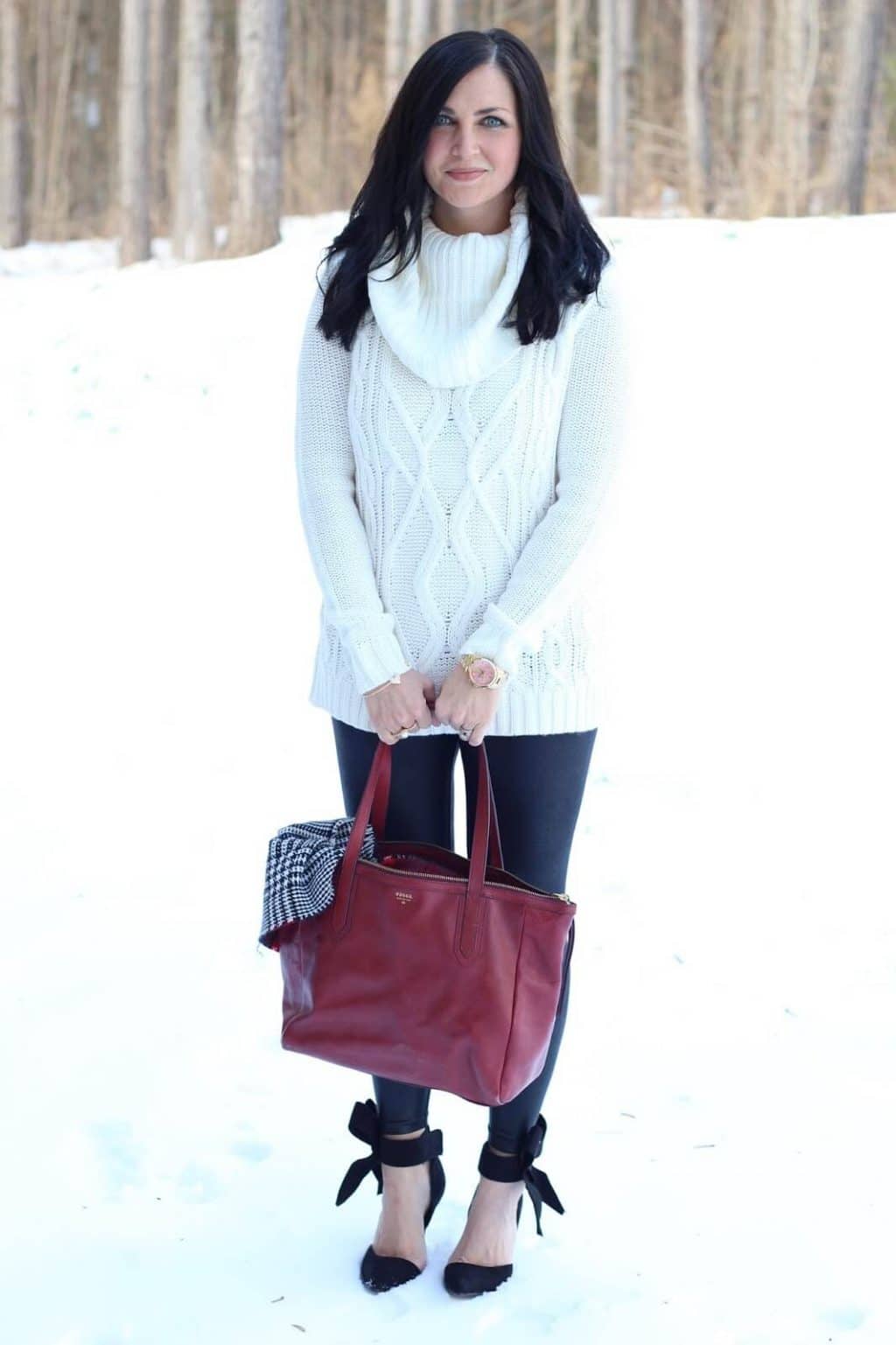 These shoes…they're very impractical for snow, but just find for the cleared paths. Hehe.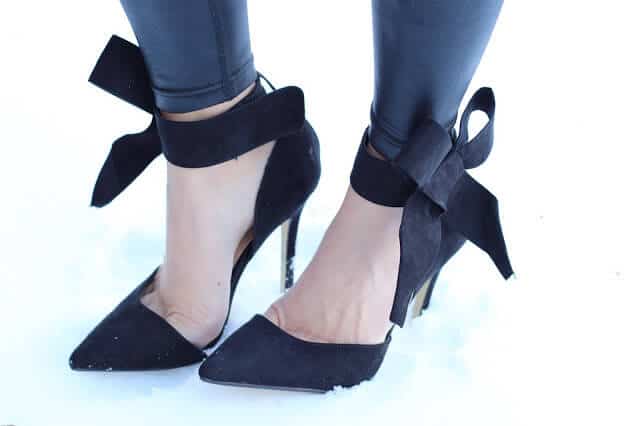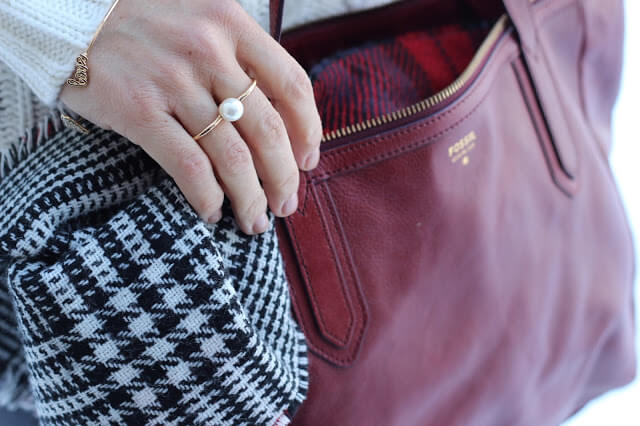 If I were bold, I'd have a red lip, too, but I haven't mastered that one. I'm a bit envious of the girls I see that can rock it, but I end up looking like a clown. For now, I'll just stick to my Mac Velvet Teddy dupe.
Sweater: Forever21 | Leggings: Old, similar here or here | Shoes: Sold Out, same here |
Scarf: Molly Suzanne, temporarily sold out, same here | Bag: Fossil
| Ring: Forever21,
similar here
Shop the look:

Since us bloggers are feeling the love, we're also all giving away something on our blogs! Here, you can win a $25 gift card to Molly Suzanne Boutique. Enter using the widget below and make sure you
head over to check out all the other Valentine's Day posts and their giveaways!
Date Night Outfit | Ashley at Fancy Ashley
Women's Gift Guide | Heather at My Life Well Loved
Men's Gift Guide | Chelsea at Two Twenty One
DIY Gift Idea for Bestie | Thuy at Hey Thuy
Kids Gift Idea for Classmates | Sandy at Sandy a la Mode
Kids Craft | Ashley at I Love You More Than Carrots
Kids Printable | Kristin at Taz + Belly
Kids Printable | Jennifer at Life in the Green House
Free Printable | Andrea at Momfessionals
Decor Tips | Taryn at Design, Dining & Diapers
Dessert | Destiny at Just Destiny Mag
Dessert | Erika at A Little Bit Of Everything