Who's ready for winter skin?! NOT ME! I have super dry skin and my poor boys seem to have taken after me. I have to work really hard to keep my skin healthy, especially in the winter. I've struggled with it my whole life, but manage to keep a pretty good handle on it now. Only 31 years of trying…


Here are some things I swear by in the cold weather months!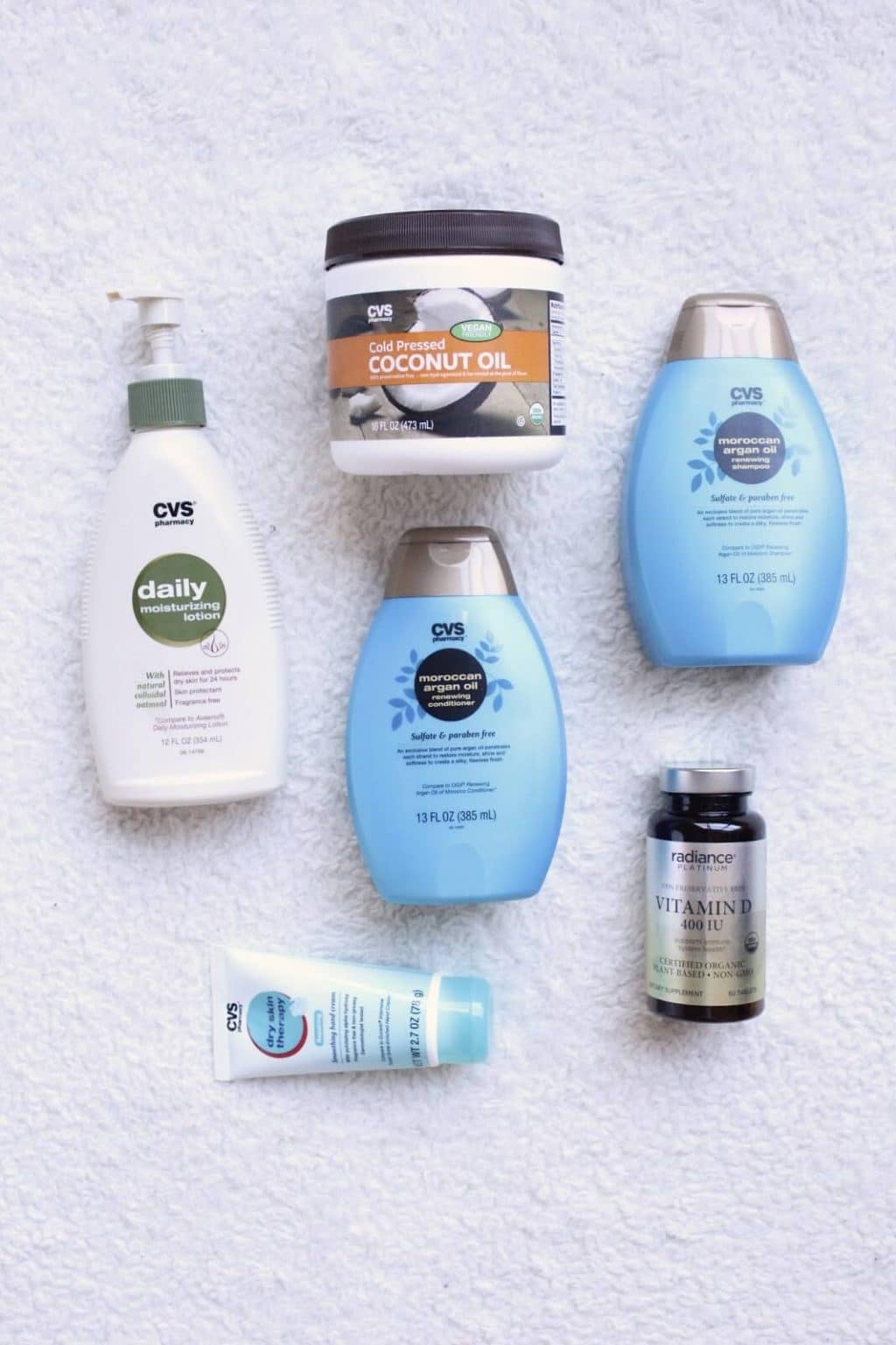 Water. 1st and most important for me and something that seems really hard in the winter when it's cold. I try to drink my weight in ounces, which is a lot to drink. But, I see a huge difference in my skin when I drink it and when I don't, especially now with breastfeeding.


Coconut Oil. Can y'all tell I love this stuff? I cook with it and use it in the bathroom! My favorite way to use it is in a shaving cream. I mix 1 cup coconut oil and 3/4 cup sugar in a mason jar and keep it in my shower. It works as a shaving cream and moisturizer all in one! (Just be careful not to slip in your tub!)


Vitamin D. I take this all year long, but I think it's especially important in the winter when I'm not getting much natural vitamin D from the sun. It helps with the absorption of calcium, iron and other vitamins/minerals. Deficiencies have also been linked with eczema so as soon as my Dr. told me I was low on vitamin D, I started taking a supplement.


Moroccan Argan Oil Shampoo + Conditioner. Those Moroccan's know what's up with this awesome oil. If you've never tried it, get on it. It's highly moisturizing and has no sulfates or parabens. Those are in nearly every shampoo and they actually can dry your hair more!


Lotion. My hands are always needing extra lotion throughout the day. I keep this Daily Moisturizing Lotion on my kitchen counter so everyone can put it on. It's right on the way out the door, so it's easy for me and the little hands in my house to remember! I keep this Dry Skin Therapy in my purse to put on when I'm out and about.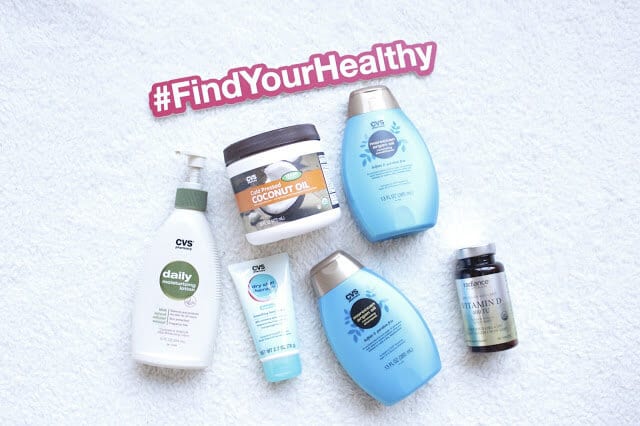 Several of these specific products are CVS generics for other brands. I love that I can get great quality products at lower costs and still get the results I want to care for my skin. If you want to shop online, you can save 30% right now with code SAVE30 and get free shipping over $35!


I hope you're able to try some of these great products and see good results in your skin this winter!
Disclosure: I'm proud to partner with CVS/pharmacy for the #FindYourHealthy campaign. I am being sponsored by CVS/pharmacy for my posts and activities, but all opinions expressed are my own, and all product claims or program details shared should be verified at CVS.com or with the appropriate manufacturers.