If you've been keeping an eye out on affordable fashion lately, you've probably noticed that Walmart is crushing the fashion game. I can't even believe how much great stuff they have and it seems to get better each season! I ordered a big haul to put together some Walmart Fall looks and was so pleased with everything I ordered! Here are some affordable staples and trendy pieces to add to your Fall and Winter wardrobe.
Walmart Fall Looks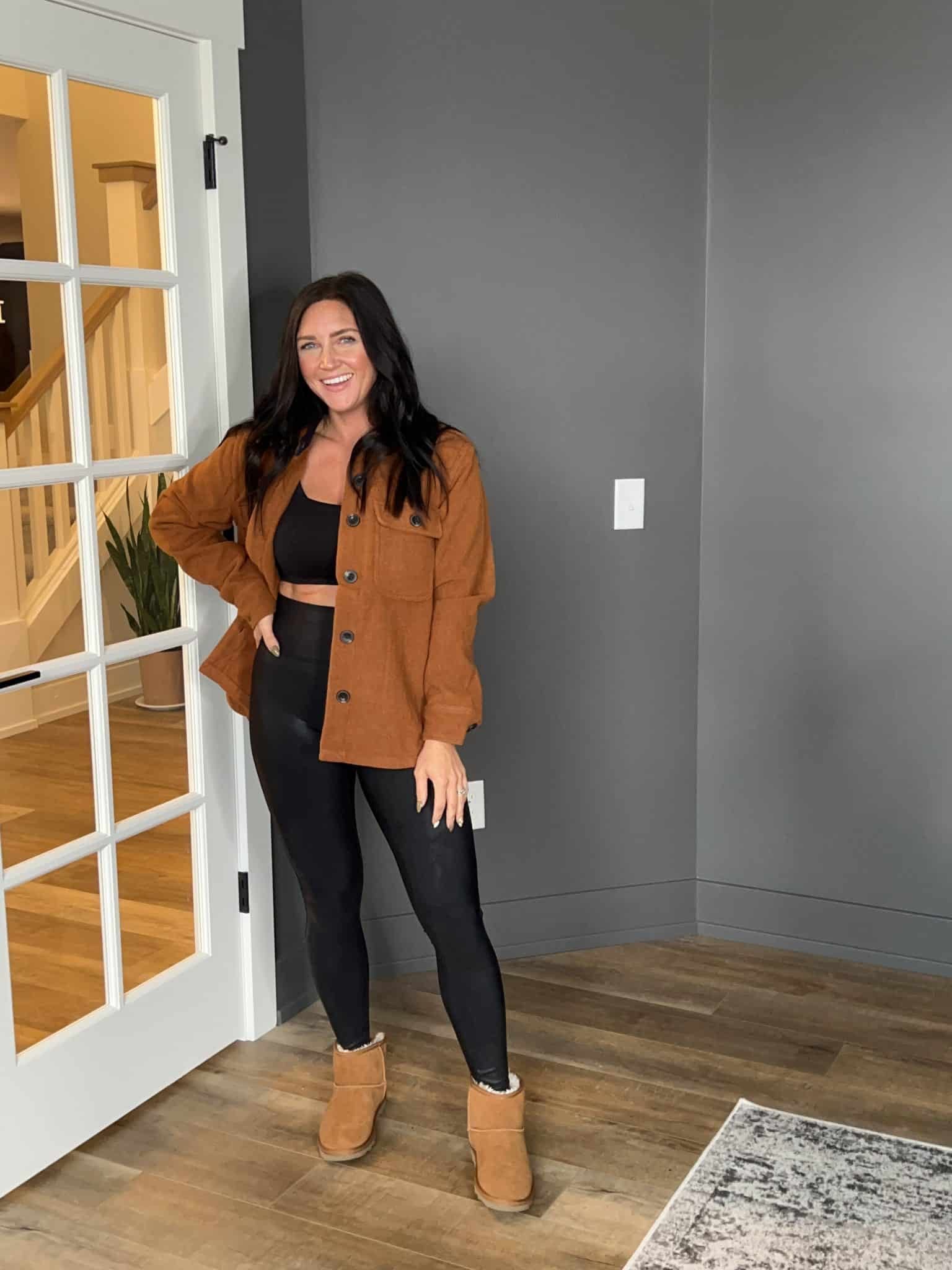 Wool Shacket | Oversized | Small // This shacket is really impressive quality. It is a heavier weight and such a pretty color.
Mini Ugg Dupes | TTS | 7 // Another fantastic dupe! These are under $25 and super comfy.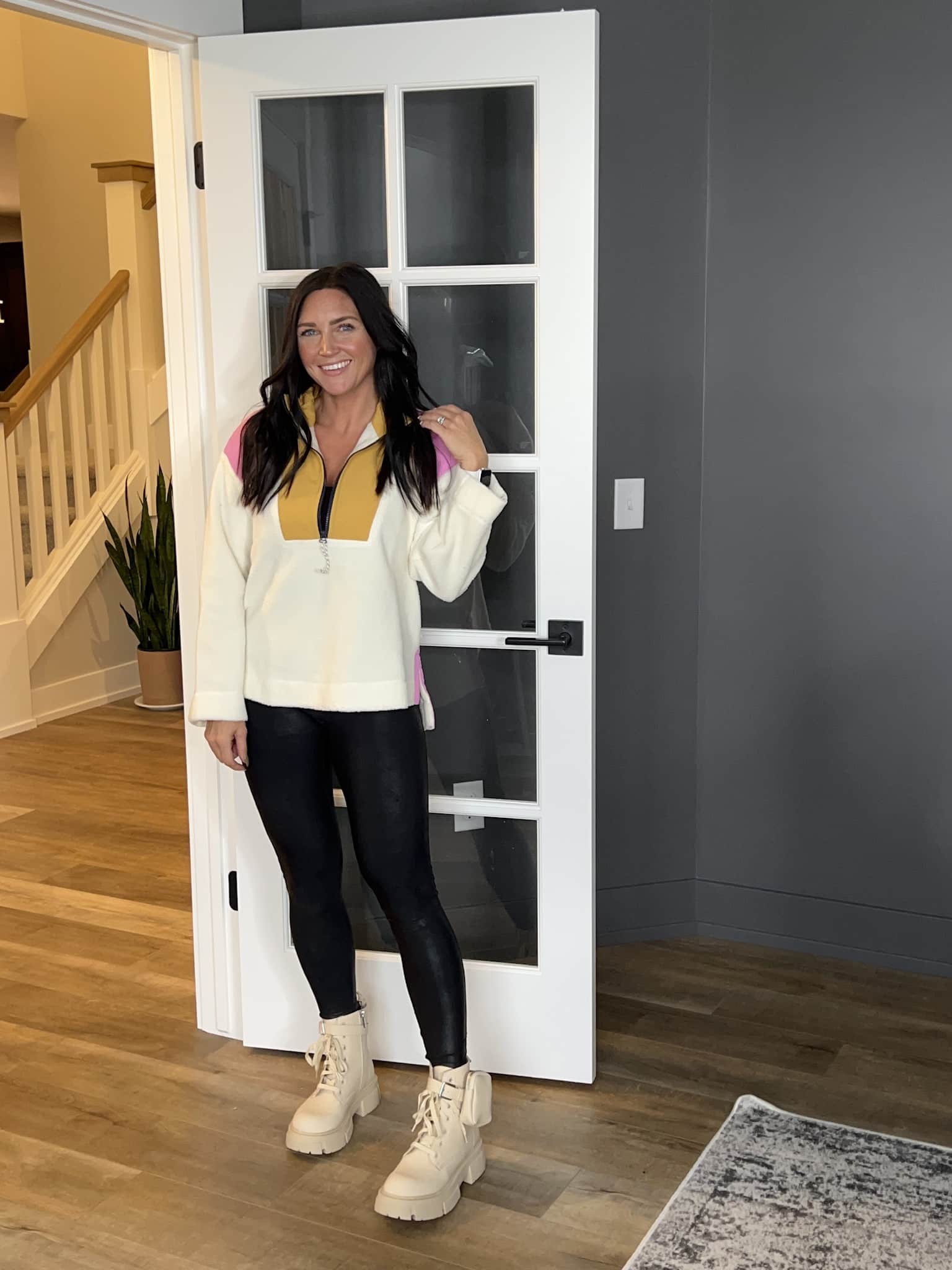 Half-Zip Popover | Slightly Oversized | Small // These colors are so fun, but this one also comes in 2 other great color combos.
Lug Combat Boots | TTS | 7 // If you love a chunky boot, these are fun! They are pretty heavy, but still comfortable.
Pinafore Dress | Fitted | Small // This one is pretty fitted, but oh so cute! It's a soft, velvety corduroy with a bit of stretch.
Over The Knee Boots | TTS | 7 // Another one that the quality really impressed me! These are flat and can be worn down slouchy or tied at the top to stay above the knee.
Ruffle Sweatshirt | Oversized | Small // I've had this one a couple years and always glad when I see they brought it back. Comes in several colors, too.
Faux Leather Pants | TTS | 5 // LOVE these. The fit. The color. The comfort. The price! Can't go wrong jumping on this fall trend.
Ankle Boots | TTS | Small // Another one I've had for a couple years and they're great staples.