It might be late in the month, but it's a perfect time for a February Amazon haul! This one is packed with pieces that will be great for Spring Break. We leave for Florida next Friday and some of these are coming with me!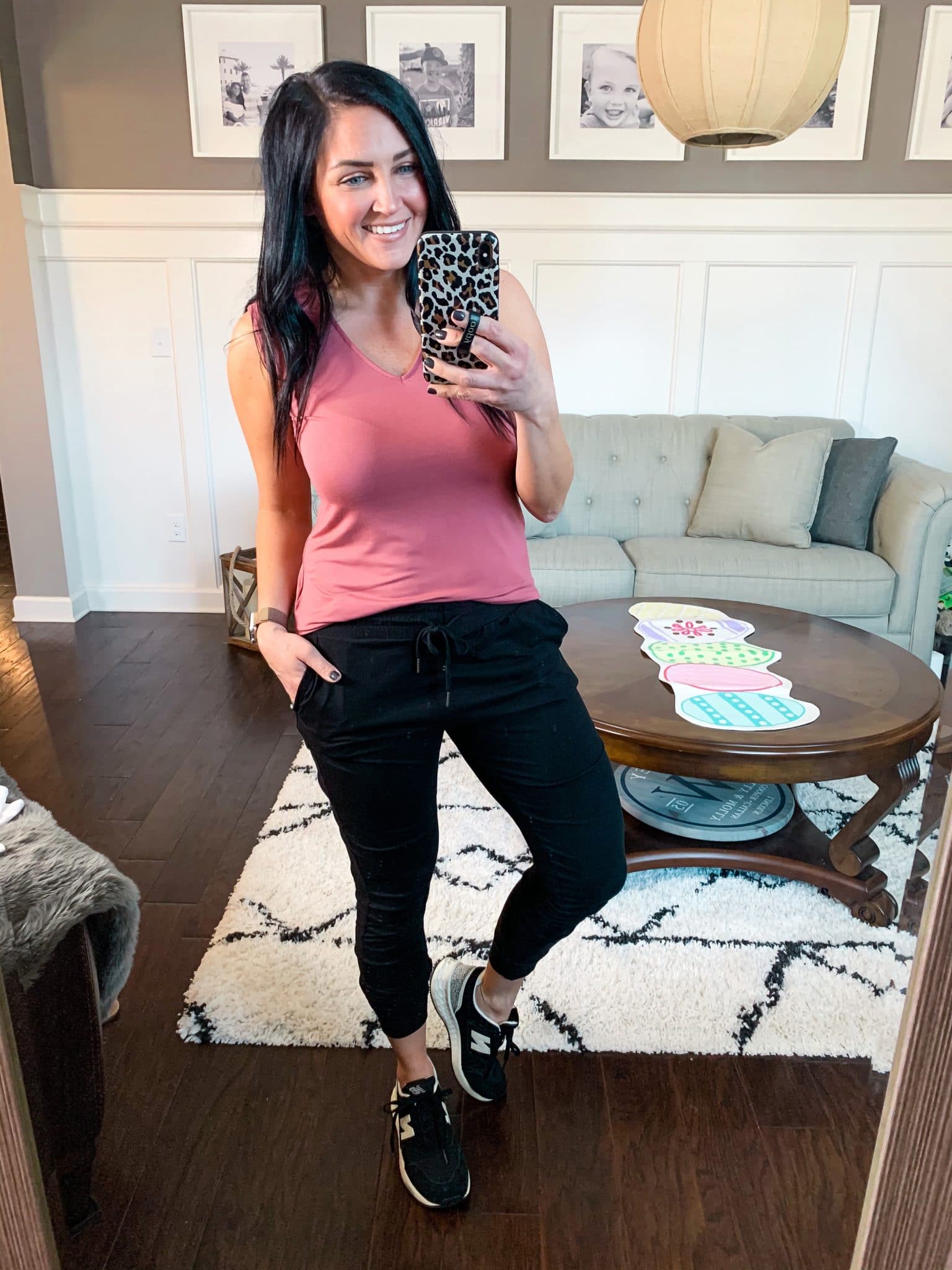 I love this tank and it's so affordable! It has a dolphin hem and totally works with leggings, or tucked into pants. It comes in other colors as well as 2 packs. The joggers are my ride or die, have in multiple colors good, under $15 and I literally can't recommend them enough!
This lightweight linen like shirt is perfect for Spring. It comes in several other great stripe patterns and colors and you can wear it tied up or as a straight button down.
I paired it with the ever controversial wide leg jeans! These are SO DANG COMFY. If you don't think you can wear them, just give it a shot. Because if a new trend is comfy, you may as well try it! This pair does run big and has a bit of stretch. I sized down based on reviews and I'm glad I did. I have the mid-blue, but they also come in other washes.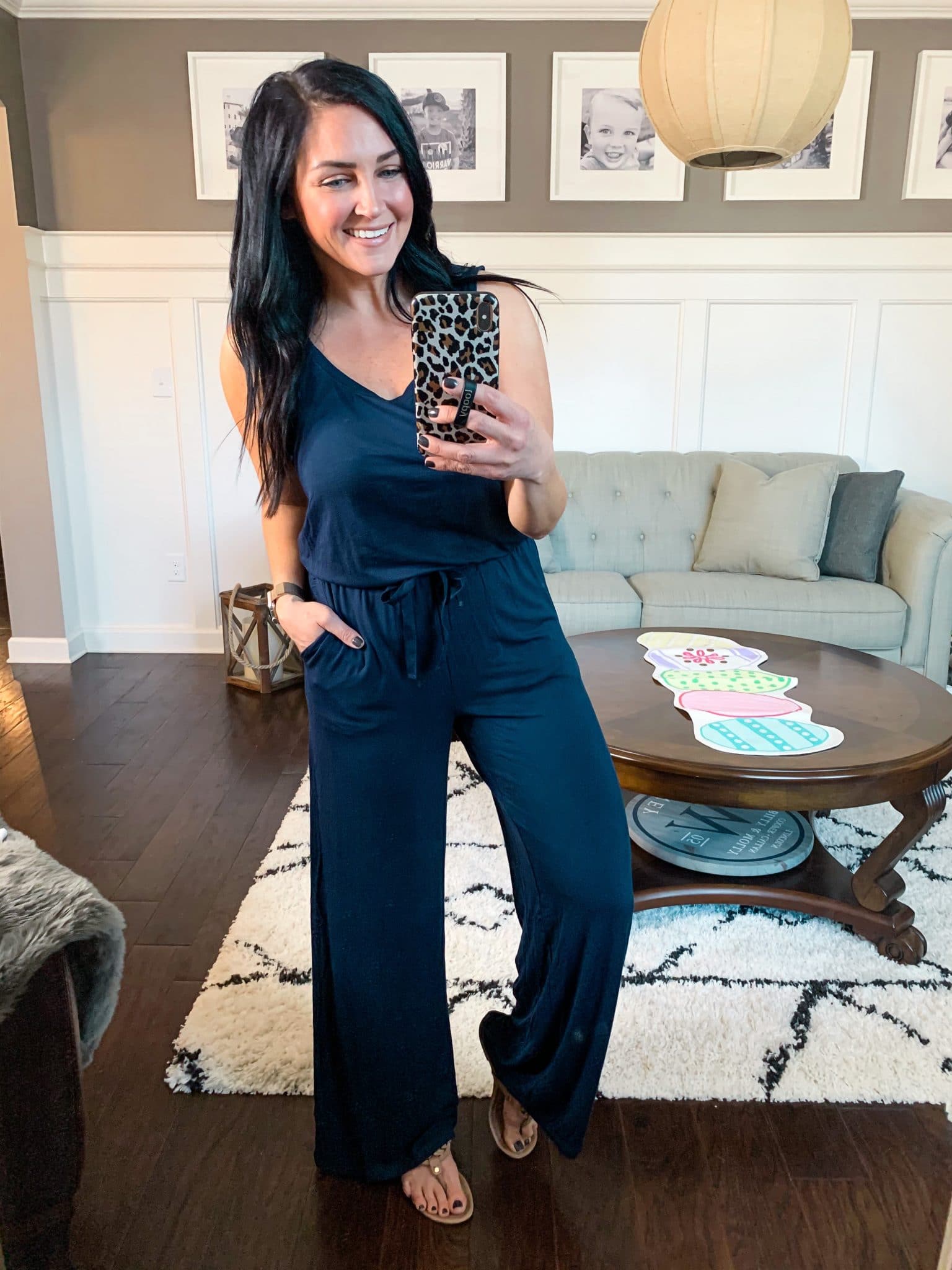 I was steaming this jumpsuit thinking there was no way it would fit me because it's so long! But the tie at the waist allows you to let it sit wherever you want and the top billows over. It's insanely comfortable, has pockets and is the perfect travel outfit! I do think that I could have totally gone with an XS, so if you're in between sizes, go down.
I ordered 4 pair of denim shorts through Prime Wardrobe this month. Have you tried Prime Wardrobe? It's amazing. You basically order anything that is eligible (TONS of pieces are!), up to 8 items, try them on in your home, then only pay for what you keep. I knew I wanted to do this with denim shorts before Spring because I'm picky and it's hard to find that perfect pair! I ended up liking 2 of them and not the other 2 and you have 7 days to decide what you want to keep. Oh and did I mention it is free for Prime members? If you've never tried it, you have to!
How fun is this kimono?! I love it paired with denim and white, or it would be amazing over a bathing suit for a day at the beach.
These shorts are stretchy, slightly destructed and very comfy. They are a 3 5/8″ inseam and come in 6 different washes. I think they fit great!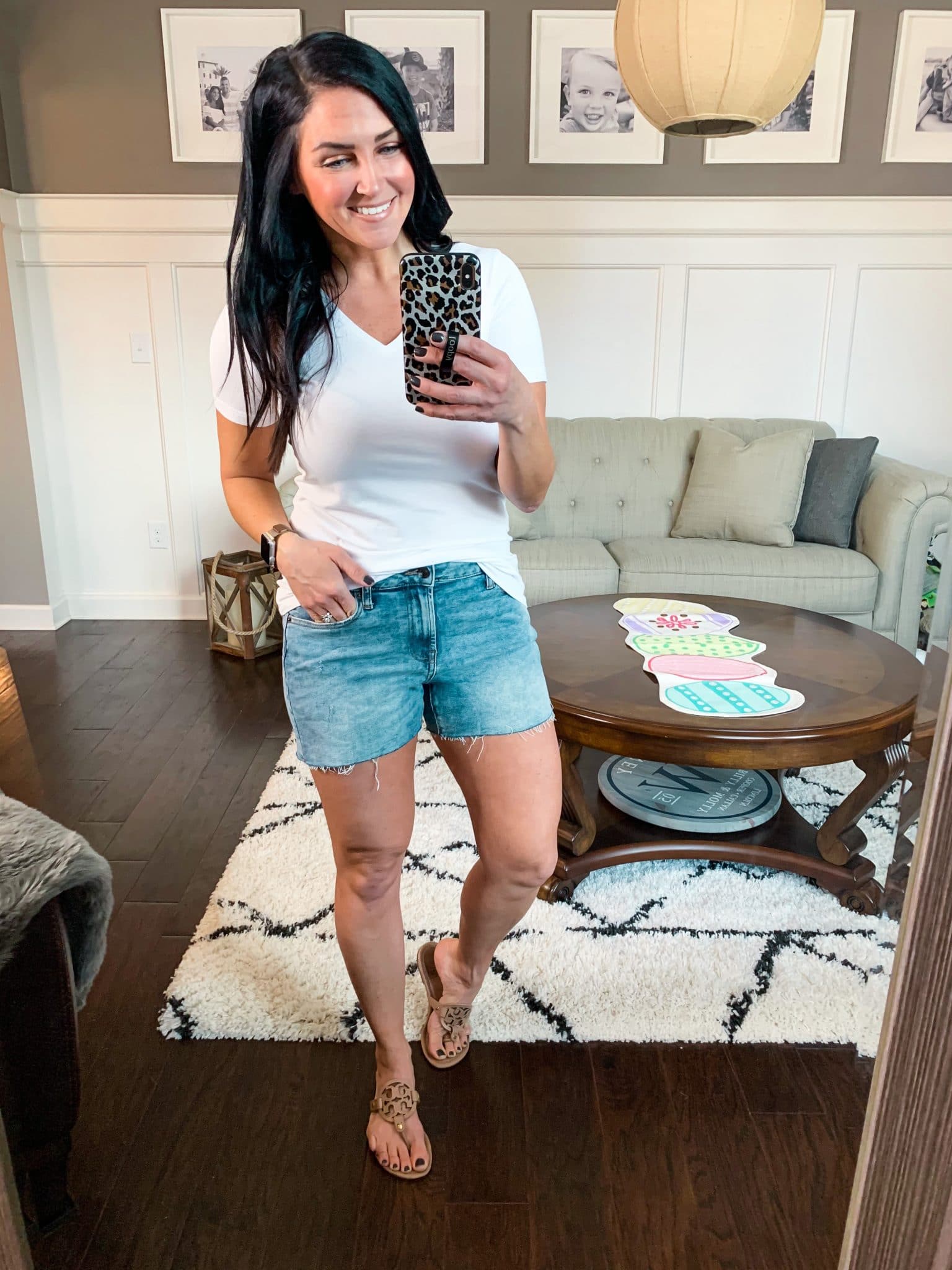 These denim shorts are slightly different with a more marbled/acid wash look that I love. I feel like even though they are the same size as the other pair, they are a bit looser in the thighs. They are a mid rise and a perfect "mom short".
The tee I'm wearing is a Made For You custom t-shirt! It's the coolest process that can only be done on the Amazon app. You put the phone on the ground against the wall, it takes a few pictures of your body, then you start your design. You can choose sleeve length, shirt length, neck style, material and color. You can even put your name on your tag. It's cool! I ordered for my husband, too, because he is really tall and it's hard to find shirts that are long enough for him!
Loving this cargo jacket as a great and spring-y layering piece! It has an internal drawstring to add shape, zip front and lots of pockets. It comes in several other colors.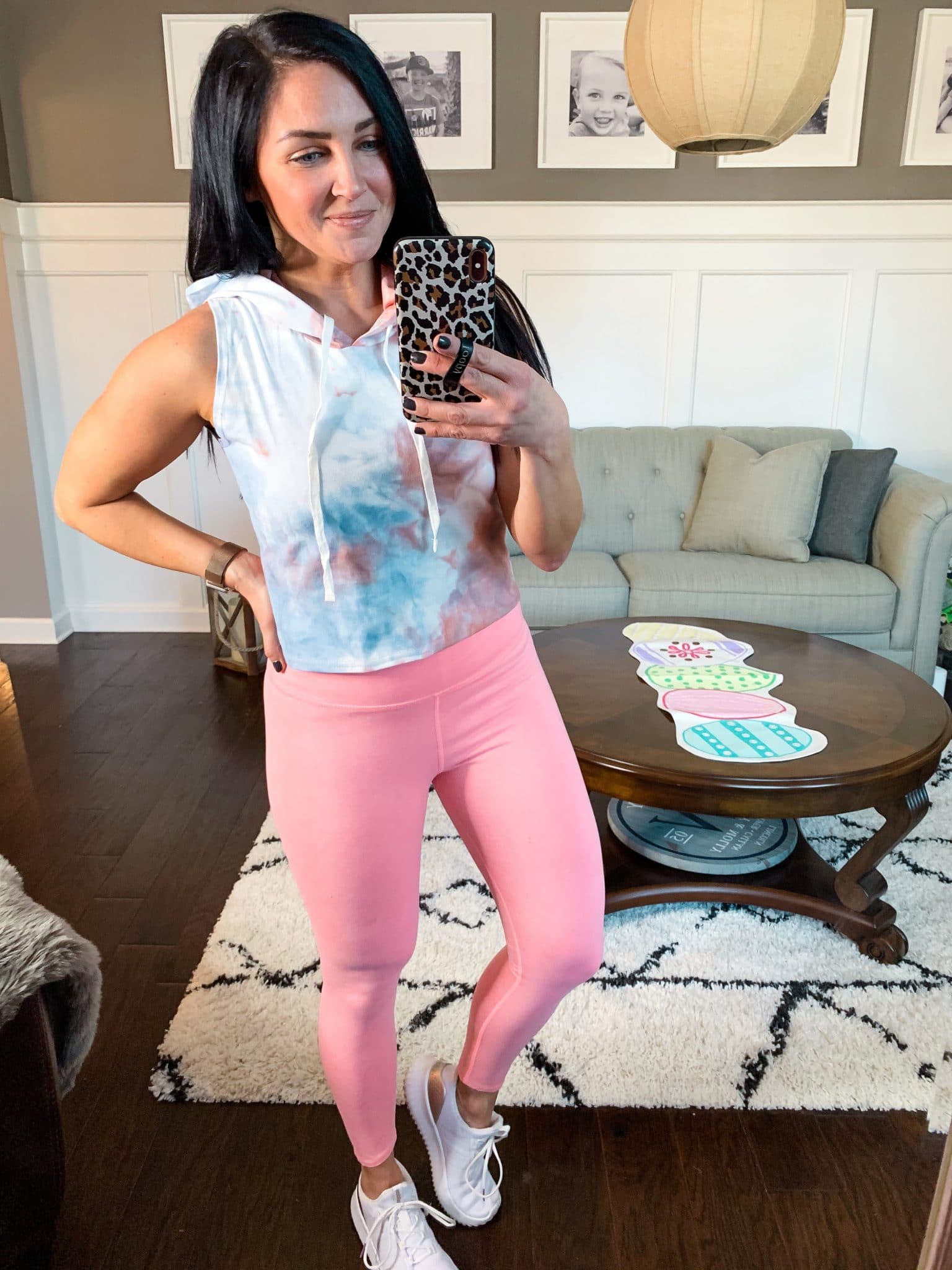 I love the cropped sweatshirt trend and bringing it into athletic wear just seems like the right thing to do! This one does fit a bit tighter than I'd like for moving around, so I'm going to swap it for a size up. It comes in several other tie-dye prints and solids.
I couldn't resist the color of this tank. I love having super lightweight athletic tops to run in and this one fits the bill. I also got this sports bra on a recommendation of my girlfriend and it's great. Very supportive and definitely a great bra for high intensity workouts.
With several pairs of great running shorts from Amazon, I grabbed these because I love the color! The are great quality and so pretty in person, but fit too small. I suggest sizing up because the waist is tighter than any of my other size small shorts.
You can find me buying pj sets even when I absolutely don't need them! I couldn't resist this adorable cactus print on the shorts, though! It comes in other patterns and is under $20.