Who is excited that it's Friday!? We actually have very few plans this weekend and I'm so excited about that fact. Last night, Cooper played in the second play off game of this baseball season. Their team lost to a really tough team, but I'm so proud of them for playing so well this year! I think I will actually miss the baseball field and am happy he wants to play fall ball, too.
This week, I'm 25 weeks pregnant. If I deliver on the day I'm betting on (August 30), I only have 93 more days left!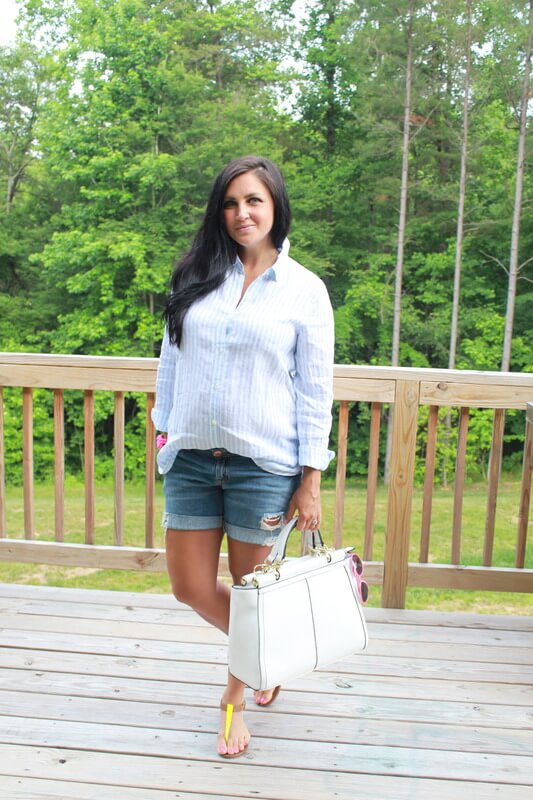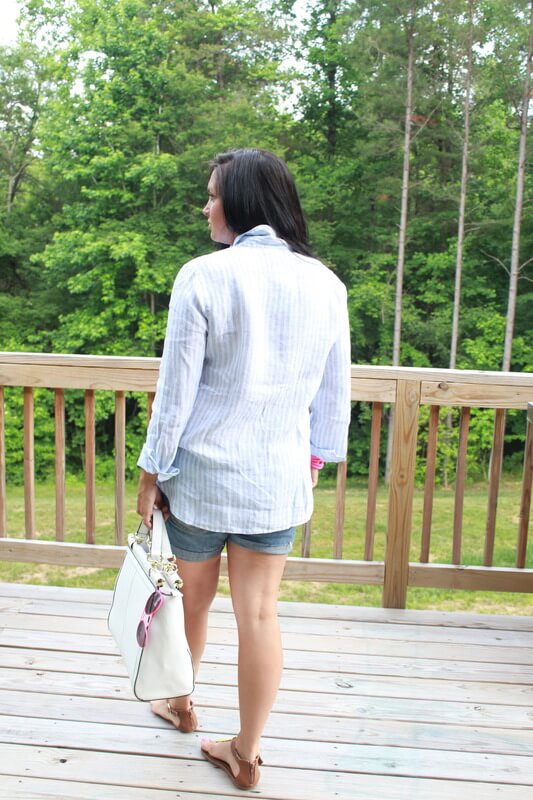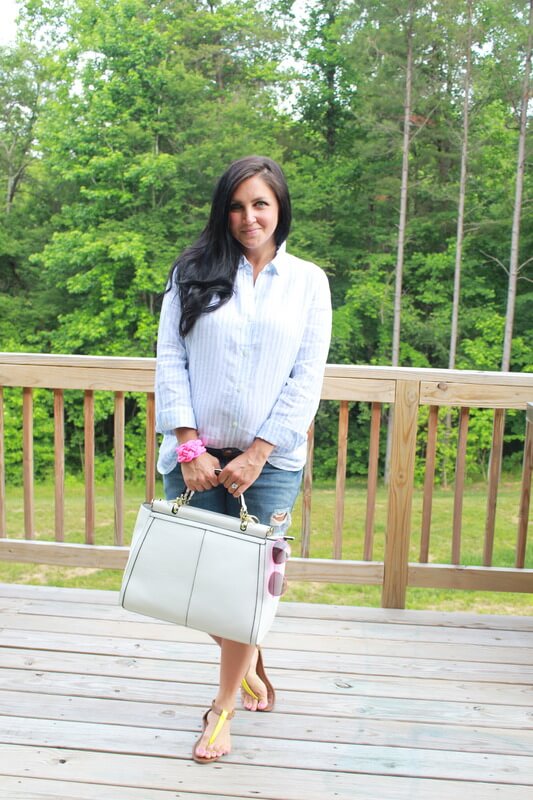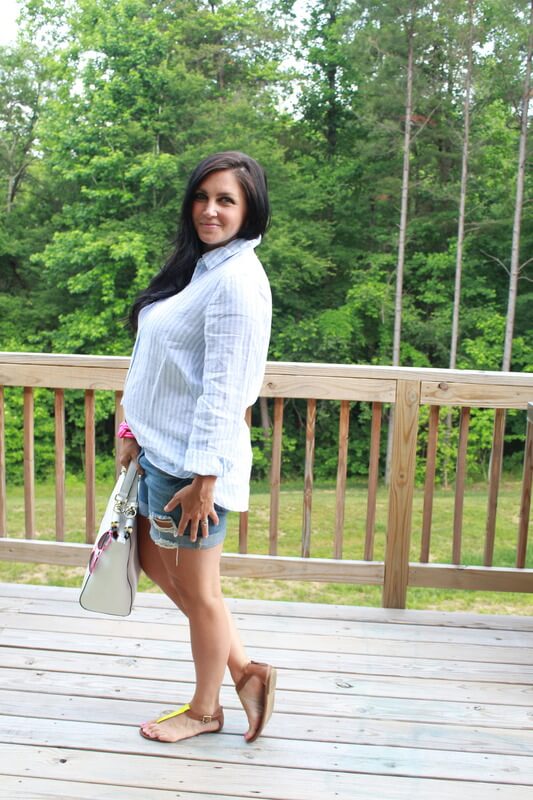 Top ℅ J Jill (30% off now!) | Shorts: cut off from jeans, similar | Shoes: last season, similar | Bracelet | Bag | Sunnies, similar
Let's talk about these shorts of mine. I've already worn them an unreasonable amount this spring and will continue to do so all summer. Everyone needs a pair of boyfriend denim shorts! I hate when shorts ride up when I walk, or are too tight on the thigh, so these are perfect. I think I told y'all before, but I cut mine from a pair of clearance boyfriend jeans. You can do the same, or check out some of these good options!
Size of baby: 13.5″, the size of a rutabaga (have you ever eaten that? It's nasty!), and about 1.5 lbs.
Total Weight Gain: 15lbs
Maternity Clothes: A mix of maternity and regular
Gender: Baby boy!
Movement: Lots! The next 3 weeks are the most active weeks and I'm LOVING feeling my little man!
Sleep: Good
What I miss: Nothing now. Really loving this pregnancy.
Cravings: Still watermelon and brushing my teeth. Isn't that weird? I want the minty taste in my mouth.
Symptoms:
Some contractions, but I'm trying to be really good and take it easy.
What I'm looking forward to:
I think I've convinced The Hubs to move rooms around this weekend. Cooper and Callan are swapping beds and the playroom (at least part of it for now) is becoming the nursery!
Remember that cute tunic dress I wore in last week's bump post? My friend Heather is showing how she styles the same one on her blog today! So fun being pregnant at the same time as a good friend! She posts way more than maternity style, too. On her blog, My Life Well Loved, you can find all things fitness, healthy eating and more!