I have a closet full of clothes and nothing to wear. Like every day of my life. Anyone else? The hubs thinks I'm insane. When I saw this t-shirt at 9th and Elm, I knew it had to be mine!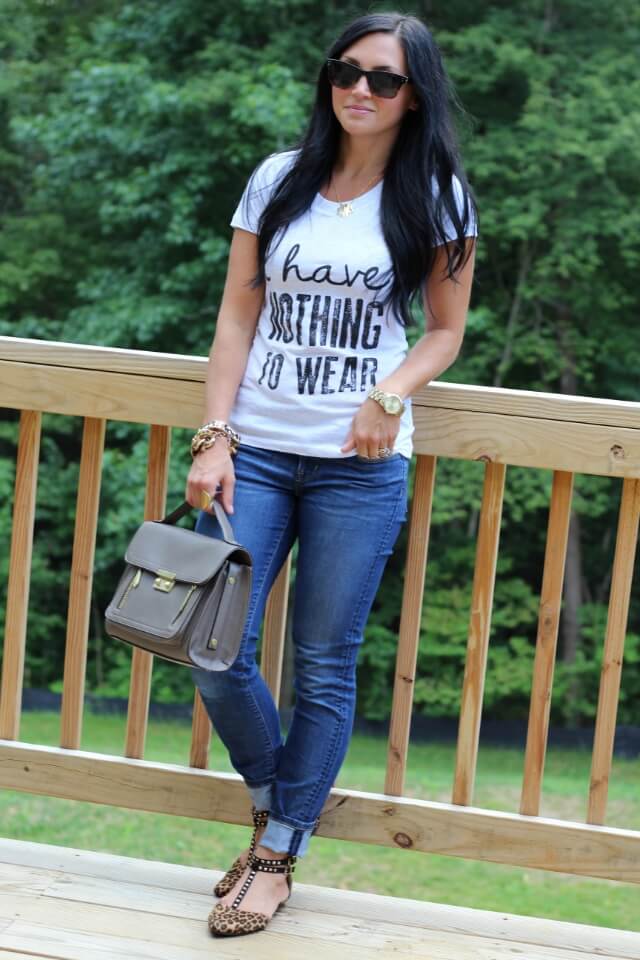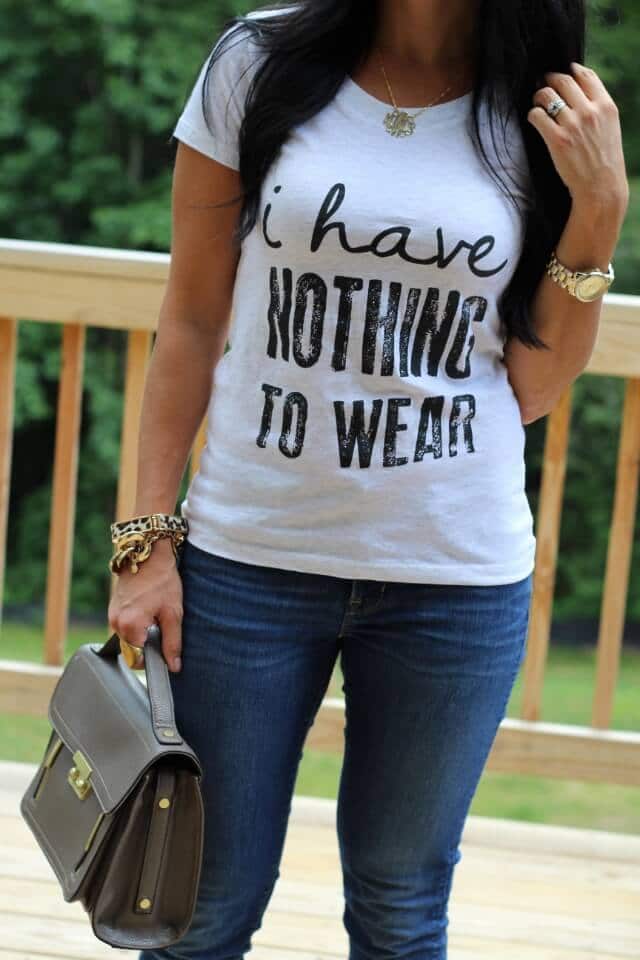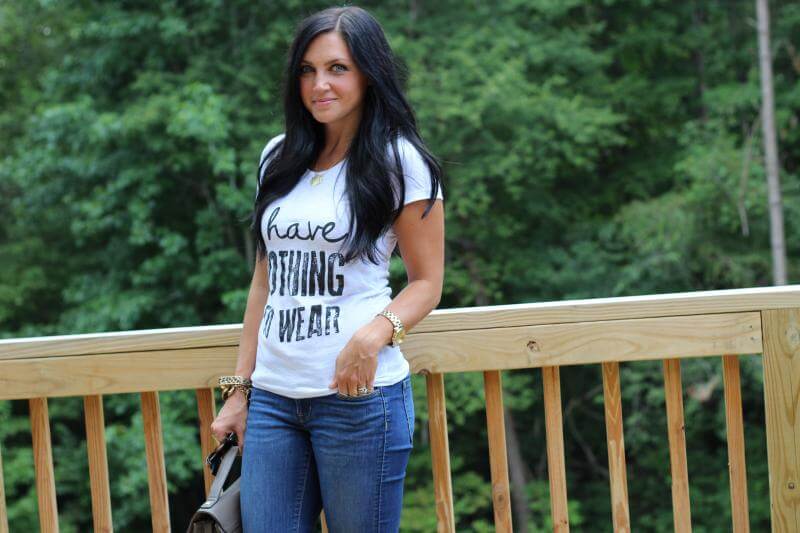 Jeans | Tee

c/o

| Purse | Shoes

c/o

| Bracelets | Ring | Necklace

c/o

| Watch | Sunnies
Tee and necklace both from 9th and Elm. They have flash sales of items from tons of fabulous brands that you don't want to miss out on! Hurry over and sign up and you'll get emails about all the different sales they have running!
Shop the look: