We shot this look at least 2 weeks ago and I forgot to post it! I love this blue colorblock cardigan (that's on sale now!) as a transition to spring. I think I've said that term a million times here lately. I'm so ready for steady warm temps, flower blooming and keeping my windows open!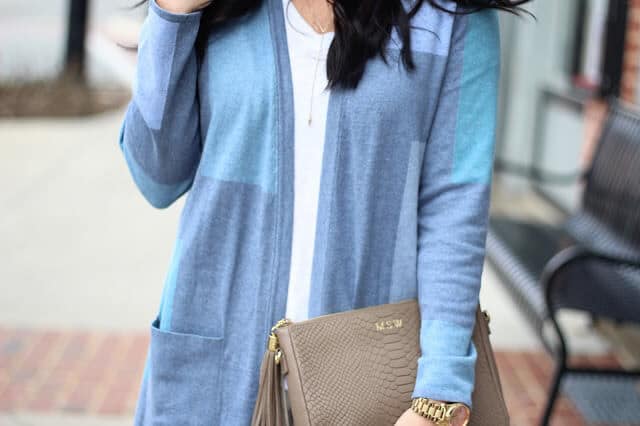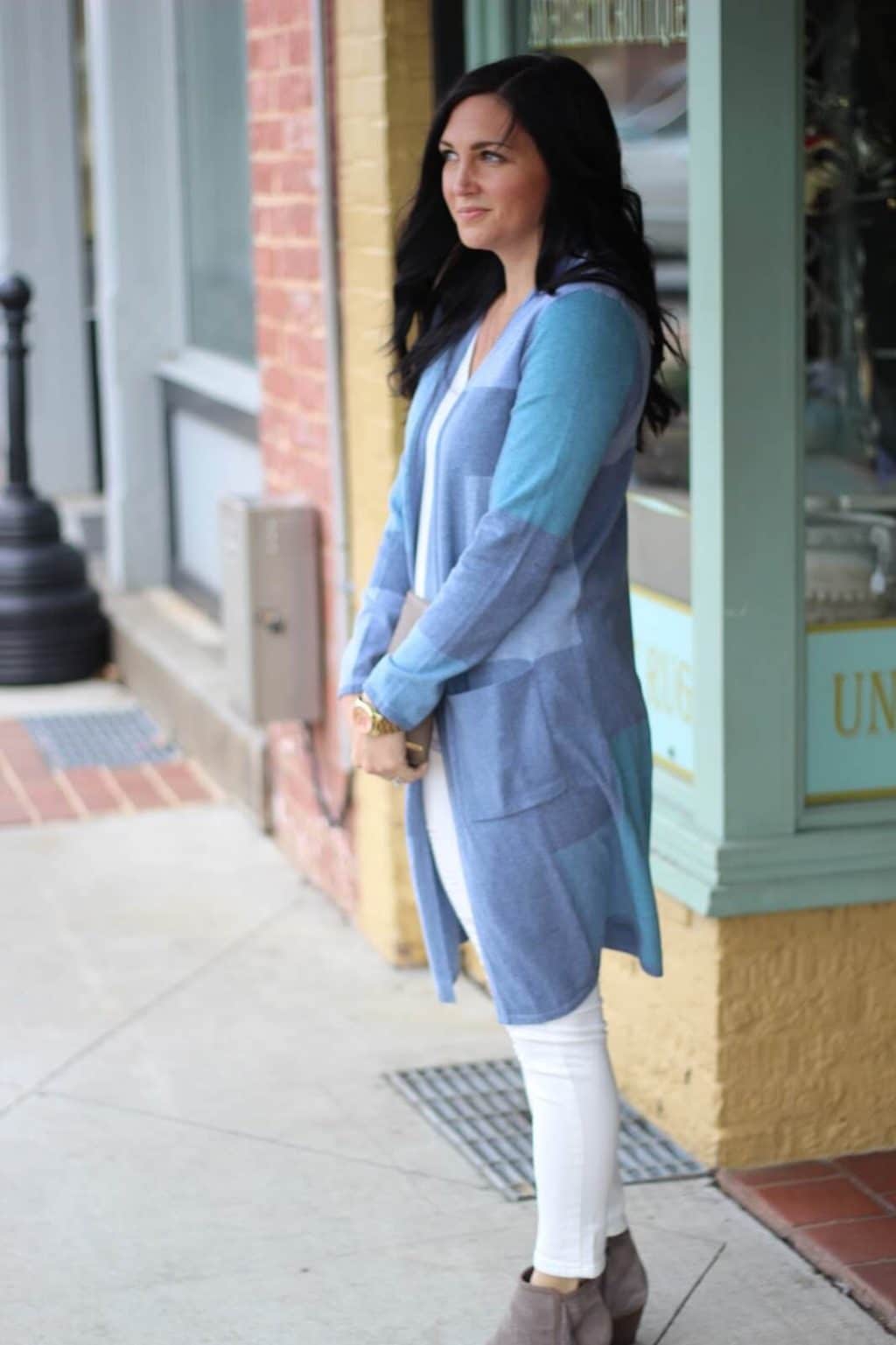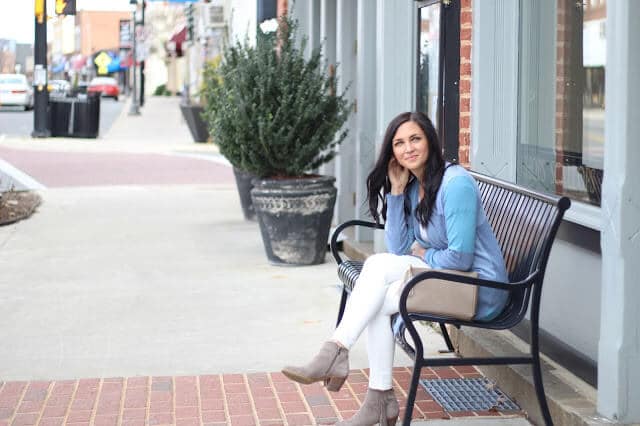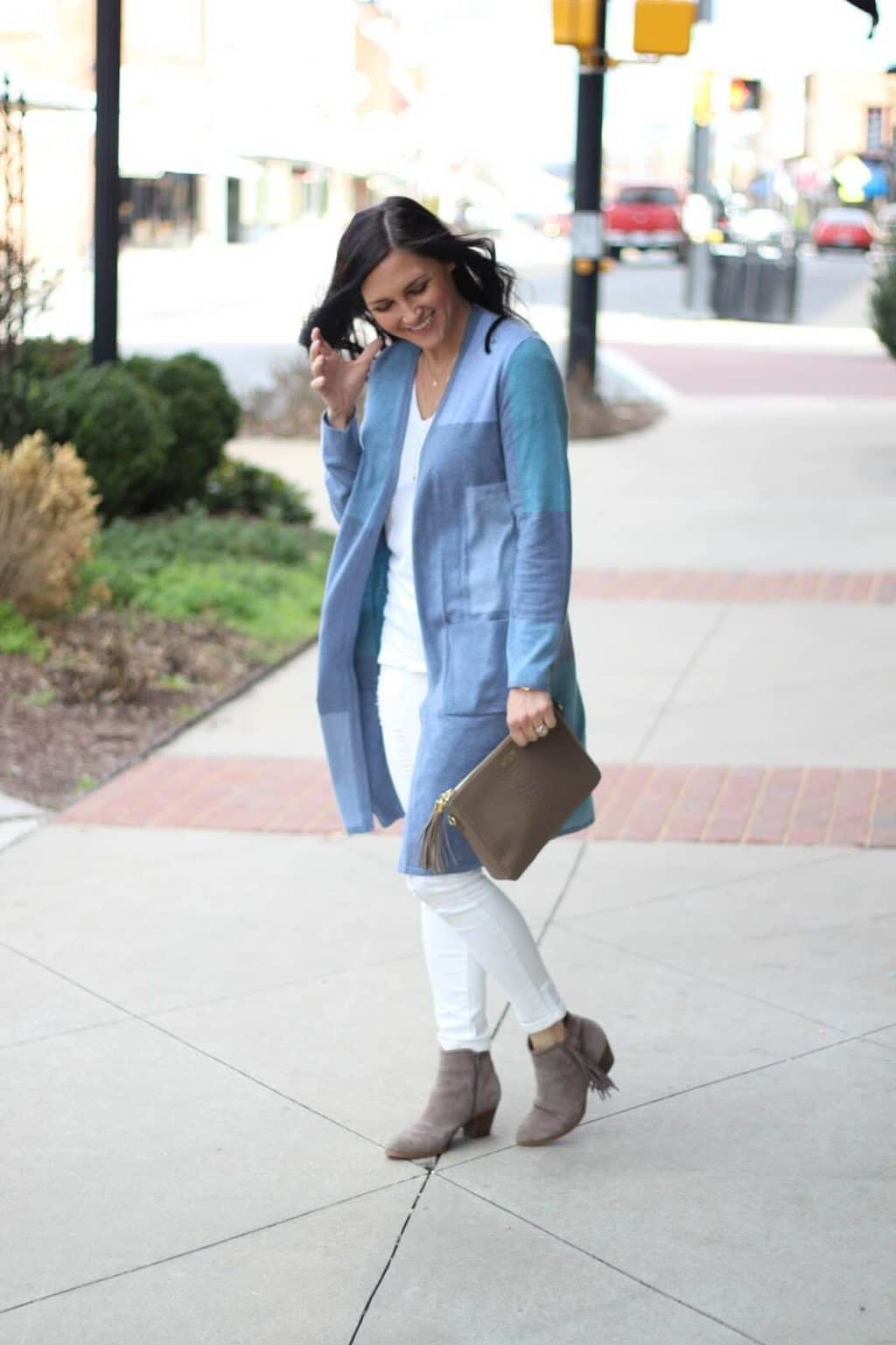 I have on 2 necklaces in this post to create a layered look. Both of them are sold out right now, but I found this layered one in 1 piece, under $20 that makes a really similar look. A long gold necklace is something I wear regularly to add some length to my short torso!
Also, this embossed clutch is on MAJOR sale! The color goes with everything and I carry it all the time. It's a great investment piece!
Shop the look:

Don't miss tomorrow's post that is all about the girls weekend in Charlotte with my sisters from last weekend. It was so fun and I can't wait to relive it here!