It's been a busy couple of weeks around here, hence the stretch of no posting! Last weekend, we had a wonderful Valentine's Day, complete with a pasta making class, some festive food and an overnight visit from my parents and brother. This week, I did some major Spring cleaning, continued our basement purging,  had dinner out with friends, and spent a lot of time playing games and hanging with the family.
I do have some favorite things lately that I wanted to share with you! Since it's a whole lot of random, I'll break it down into categories!
Fashion Favorites
New favorite sweat pants and sweatshirt set that is perfect for transition to spring! It also comes in a lavender tie dye like this and a couple solids.
With all the talk of skinny jeans being on the way out, I slipped on these boyfriend jeans for a day of shopping and love the comfort!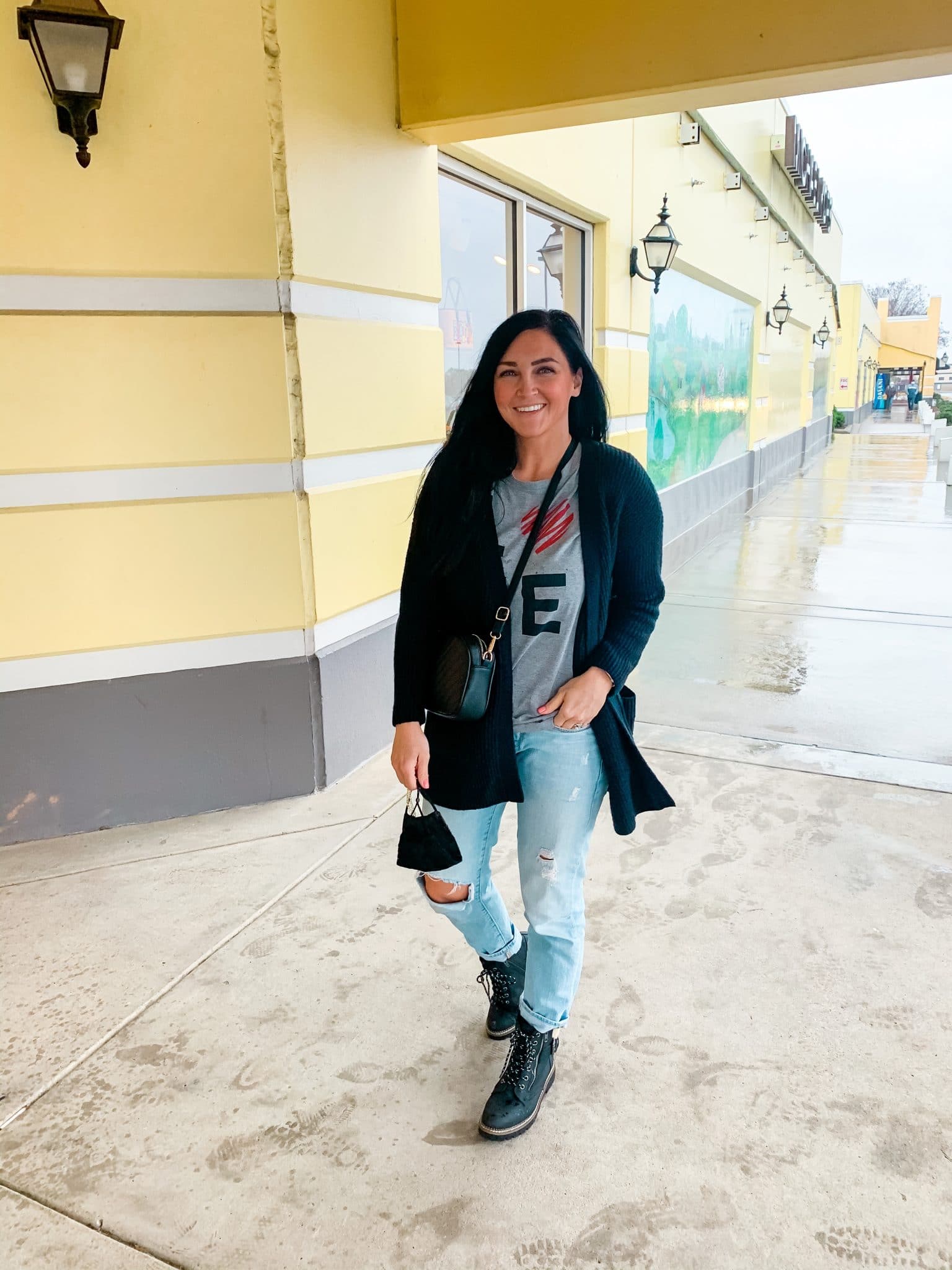 Lastly I pulled these leopard pants out for a night out. It was awesome to dress up a little bit and these pants are insanely comfy!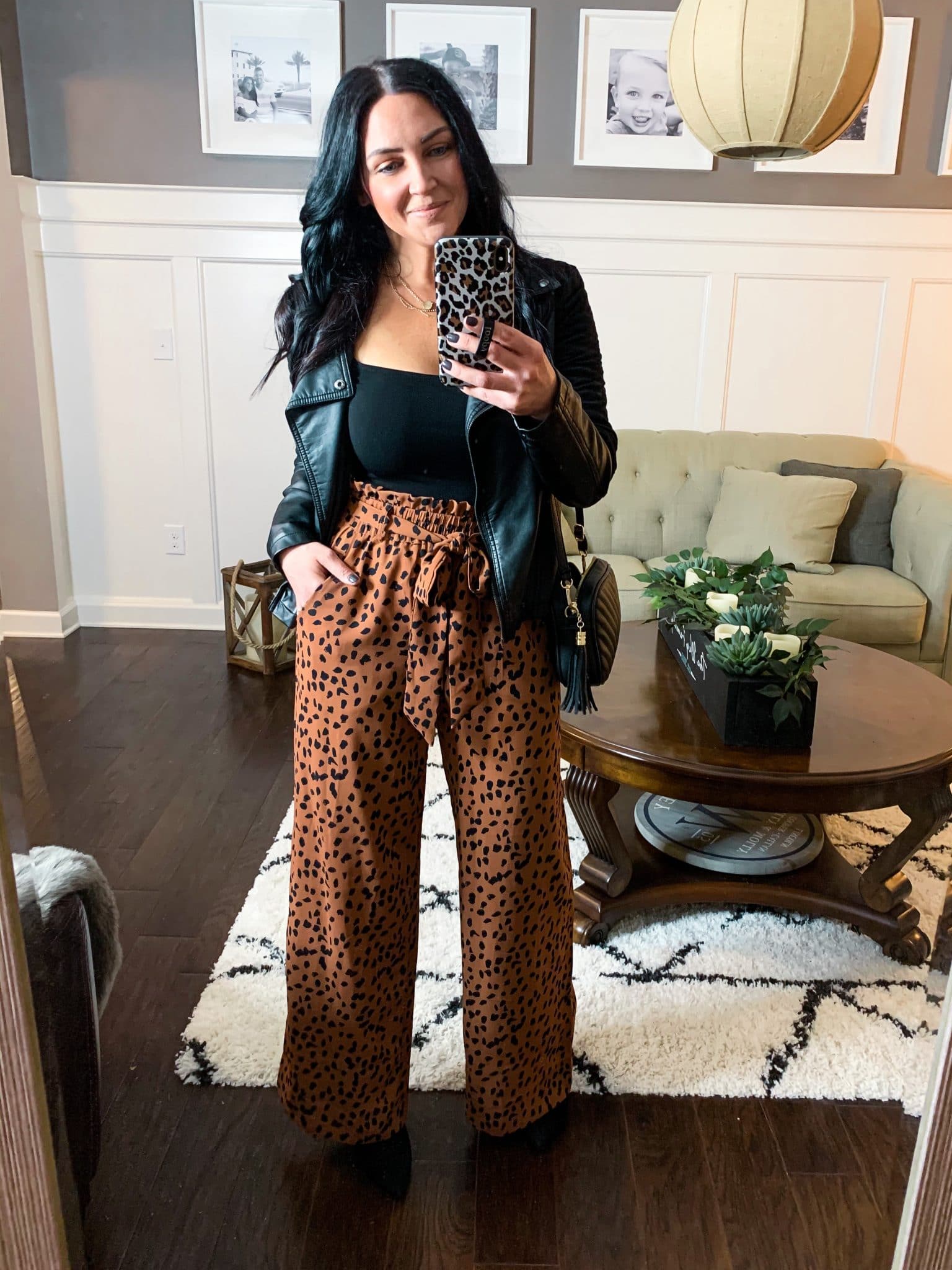 Food Favorites
Salmon Milano from Costco is one of my favorite dinners in a hurry. It is absolutely delicious and cooks up in about 20 minutes! I served it with green beans and brown rice last week for a family favorite dinner.
This breakfast salad is something I love that I don't only eat at breakfast! This is boiled egg, turkey sausage, avocado, cherry tomato and everything but the bagel seasoning.
The chaffle sandwich got a lot of love on Instastories over the weekend! I got this little waffle maker simply to make cinnamon bun waffles, but whipped up this delish brunch. I put spinach, egg whites and shredded cheddar to make 2 waffles and then put turkey sausage in the middle of the sandwich!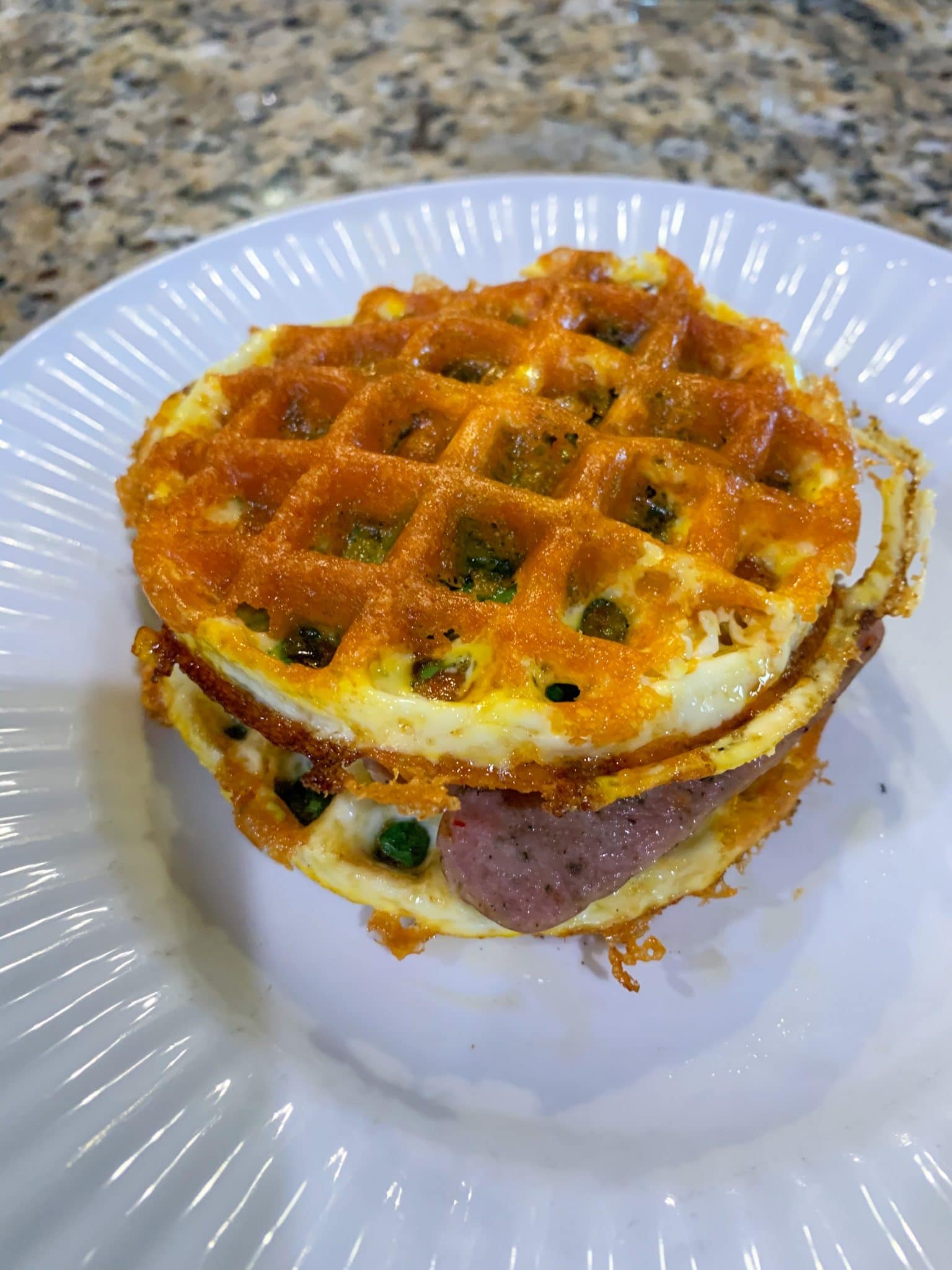 I made up some food for the week yesterday and this breakfast casserole is a go to. I skipped the sweet potatoes this time to help prep for Spring break in 2 weeks!
Random Favorites
My house was SO clean right now after massive amounts of cleaning last week. There is something truly peaceful about having your house clean! I can't say it's this tidy right now, but the whole family is making big efforts to maintain the clean, which is so good for me!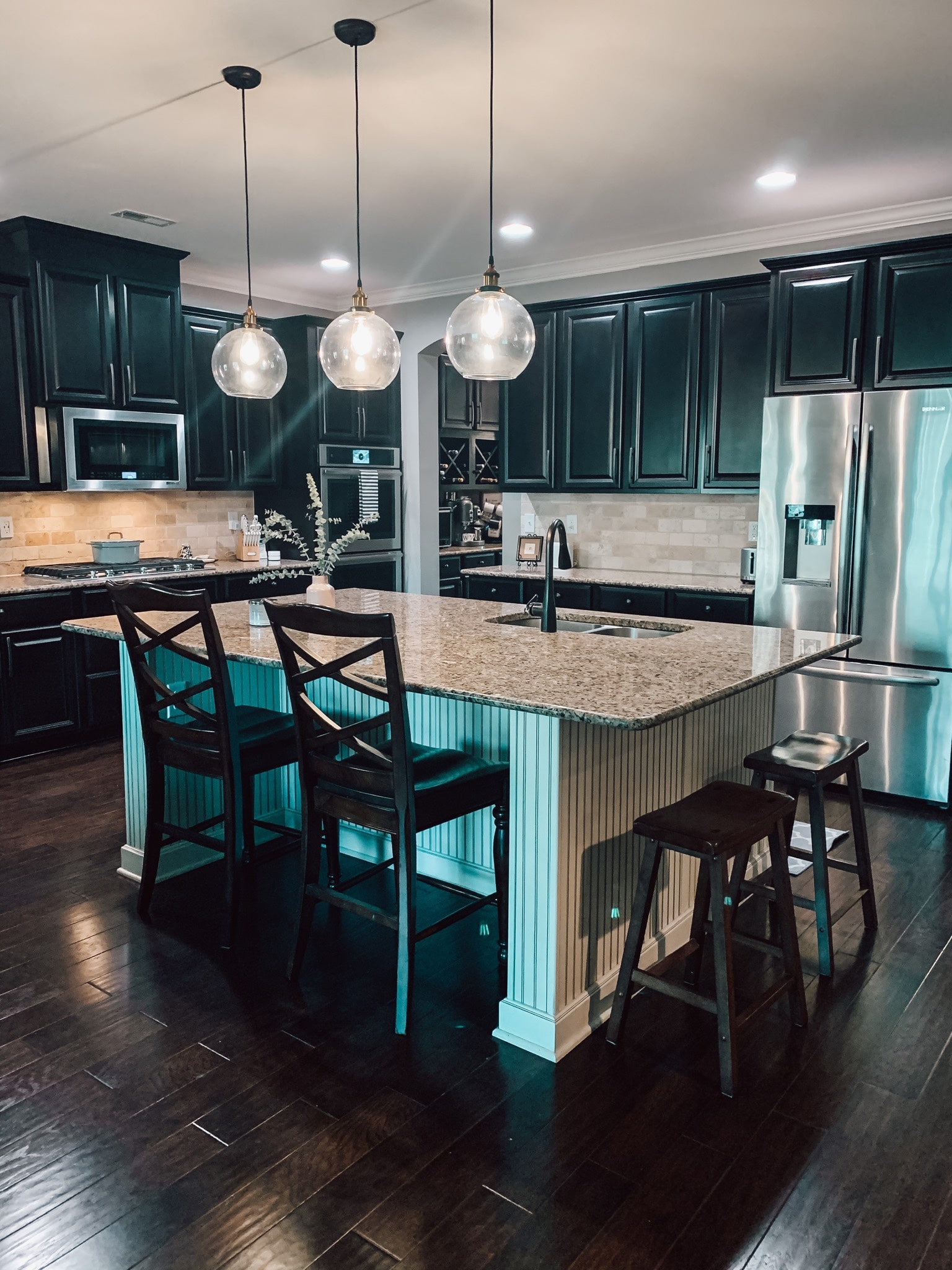 One big area I cleaned out is my closet and jewelry! I still have a massive amount, but got lots of questions about the way I organize. The upper hooks and bar are from Ikea and are great for necklaces. The bottom one is actually a tie rack that I've had for basically forever. I found a similar one on Amazon that doesn't look as long, but the same shape.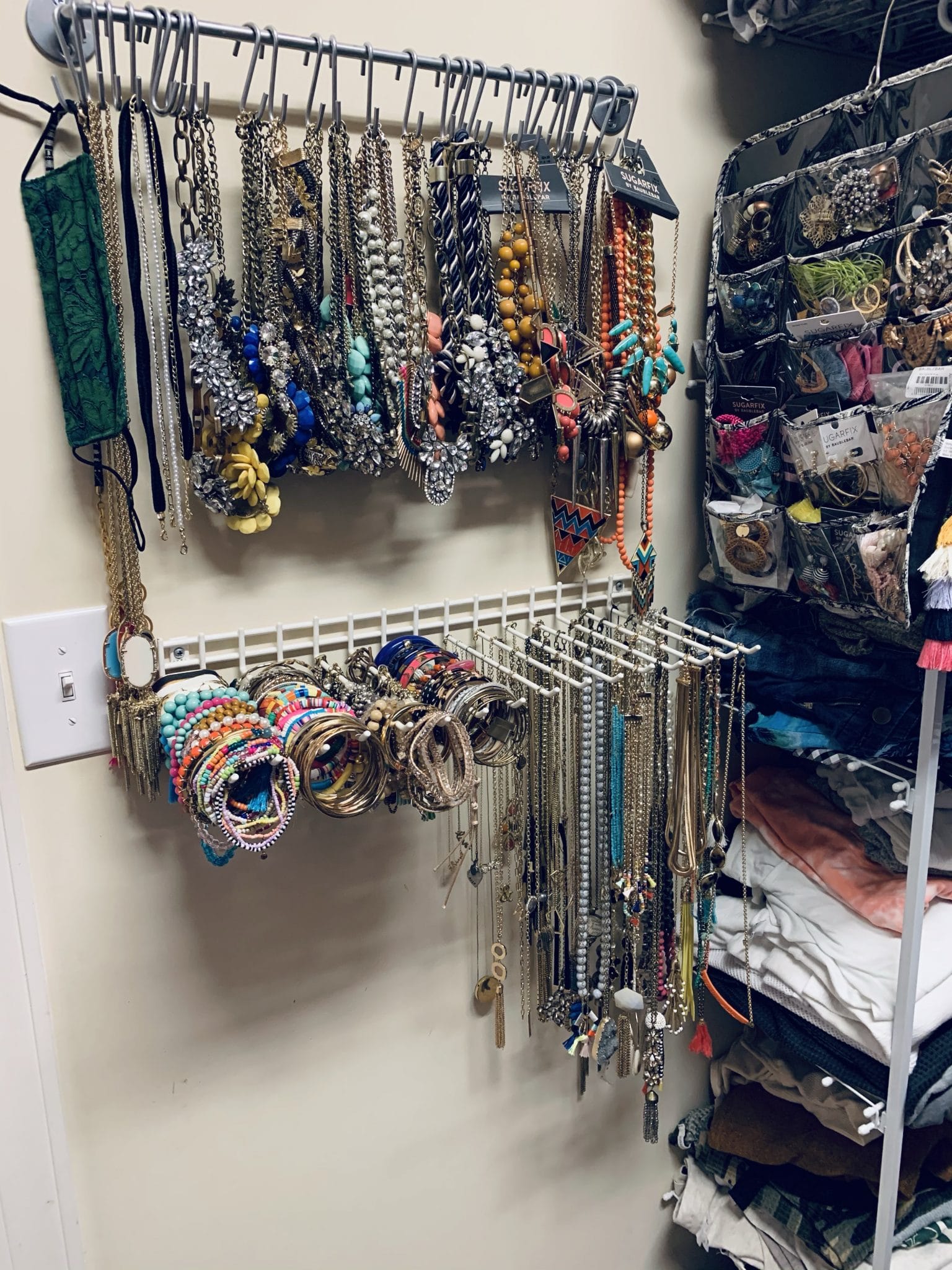 That's going to do it for now! I hope you have a wonderful Monday!