Here are some pics of Easter 2011. If you've read my blog awhile, you may remember this massive bag I made for Cooper's first Easter. It was the size of him then, but worked perfectly this year!
We had an Easter brunch with my family before they left that day. They came all the way from Georgia and Ohio for Coop's party!
After Church, we took some pics in our backyard.
Coop hamming it up as usual after refusing his adorbs navy loafers for Toy Story flip flops.
Sometimes, self photogs work when your hubs arms are the length of your entire body. Hehe.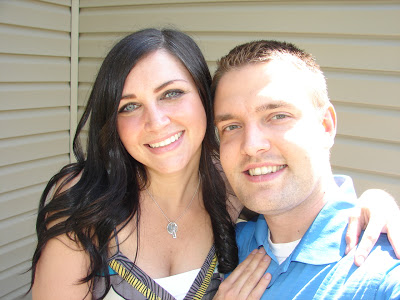 The very best fashion is the kind you don't have to pay for. Like this maxi I stole from my sis.
It is sooo comfy and covers up "Baby Sam" quite nicely.
Side note: When I asked Cooper what he wanted to name the baby, he said "Sam". Then I asked if it's a girl, what should we name her? His answer again was "Sam". So until we find out the sex and decide on a name, Baby Sam it is.
Then it was off to the Hubs sis's house for lunch where we took even more pics.
Y'all, I'm pretty embarrassed with this bump. I'm 12 weeks. And I look like I did when I was 24 weeks with Coop. I'm up about 2lbs at this point, but I look so much bigger! I am feeling much better and haven't gotten sick in 4 whole days! Yeehaw! Now if I could eat something other than orange juice, apples with peanut butter and lightly salted Lays, I think I'd be 100%!
Hope you all have a fab weekend!!