Last night, we went with our neighbors to see the Nationals play the Mets. It was such a fun night with all 4 of our boys wearing their team garb. Even though we were rooting for opposing teams, everyone got along and shared tailgating goldfish.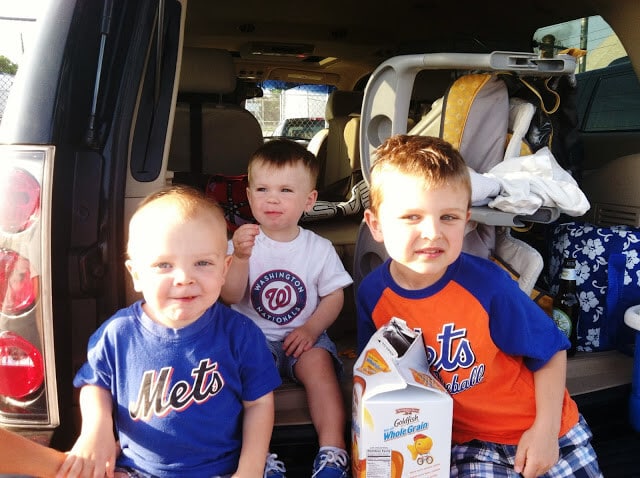 We ate at Ben's Chili Bowl, (if you come to DC you must eat there) which is neither clean nor healthy. What it is, is deliciousness slathered in chili and cheese. Makes for a perfect cheat meal.


Since part of Cooper's Birthday gift was tickets to a baseball game, the hubs made the mistake of telling him he could have whatever he wanted. And boy did he want everything. He ate a hotdog. Popcorn. Frozen lemonade. He ate the entire time. The kid was totally loving life last night. We did put the kibosh on cotton candy around 10pm when the crowed had thinned out and he was dancing up and down the rows. Very entertaining to everyone around us.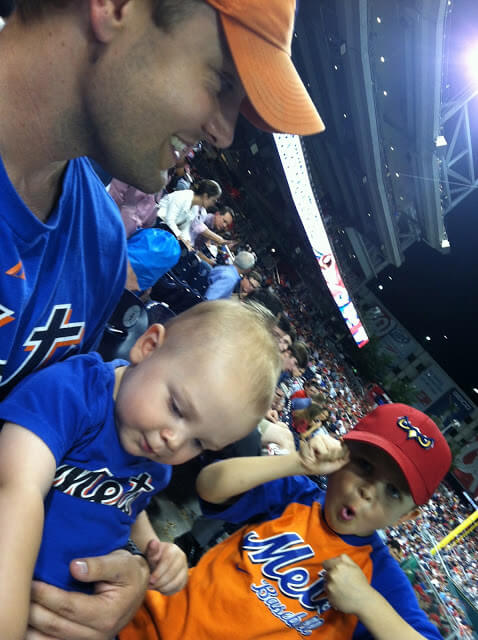 We left in the middle of the 9th, when the Mets were up. Both boys were sleepy, but giggly. I was so pleased that they did so well and had a great time. As we walked out, Cooper gasped at the illuminated stadium and trees wrapped with lights. He turned to the hubs and said,


"I'm beginning to love you more than I ever have."


Right there, outside Washington Nationals stadium, my heart turned into a massive puddle on the ground.


This moment. Those words. The very thing that makes parenting such an incredible blessing. I'll never know how I'm worthy of cultivating these little lives, but I sure know moments like that one make it all completely worth it.