But wait! There's more! I got so many good new things in the last couple of weeks that I had to share some more. These are great Amazon Spring Favorites that are perfect for your Spring Break!
Amazon Spring Favorites – Part 2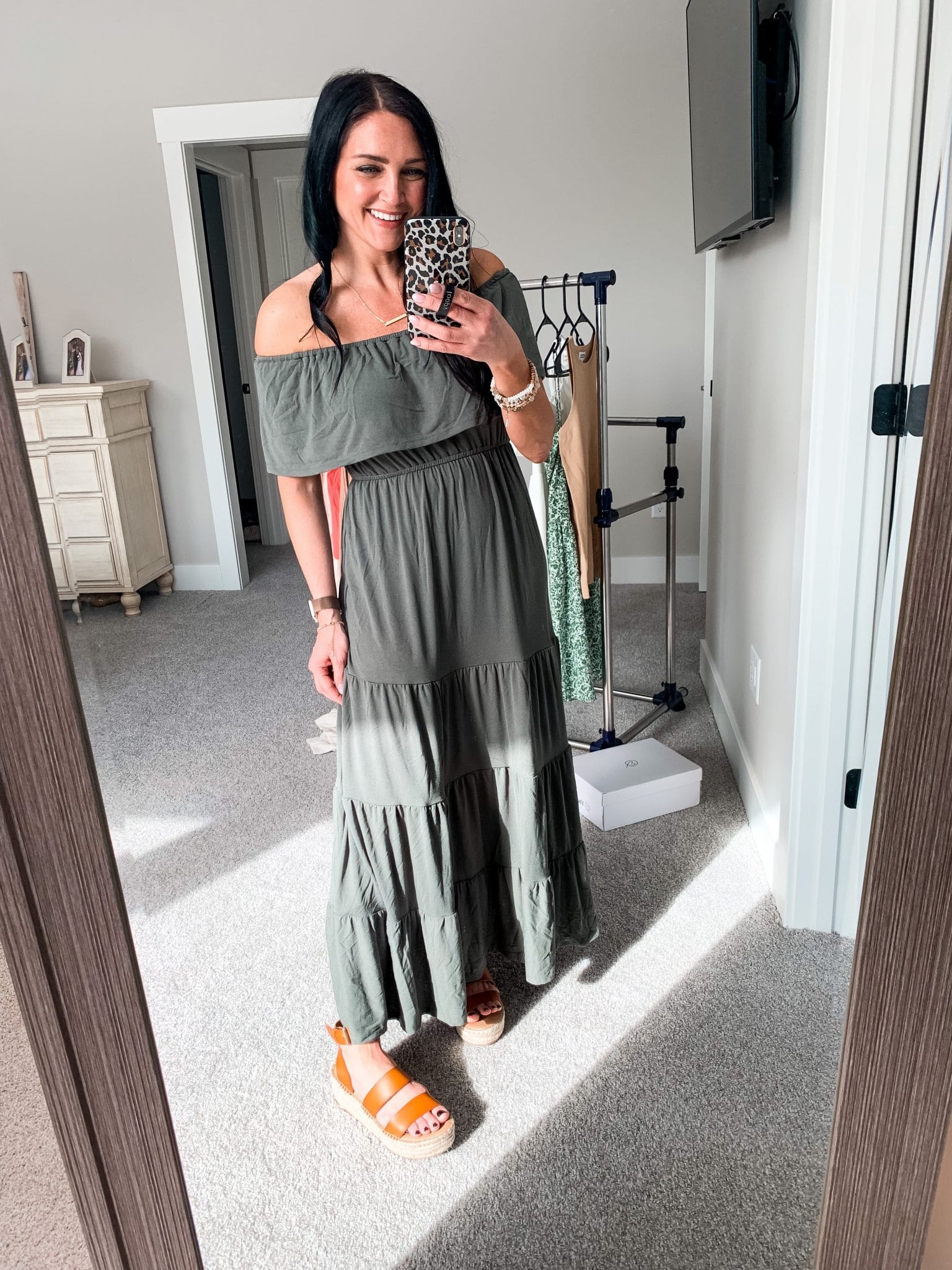 This one is listed first for a reason! It might be my favorite of the month. It is so comfortable, a great length and perfect weight. I love that it's a viscose and spandex blend, which washes and keeps it's shape better than cotton, in my opinion. I was tempted to buy the hot pink version and it also comes in white!
The espadrilles are such a trendy piece this year! I love the height of them and that they come in several color options. They do seem a bit narrow, which is awesome for me because most are too wide. But if you have a wider foot, I would size up!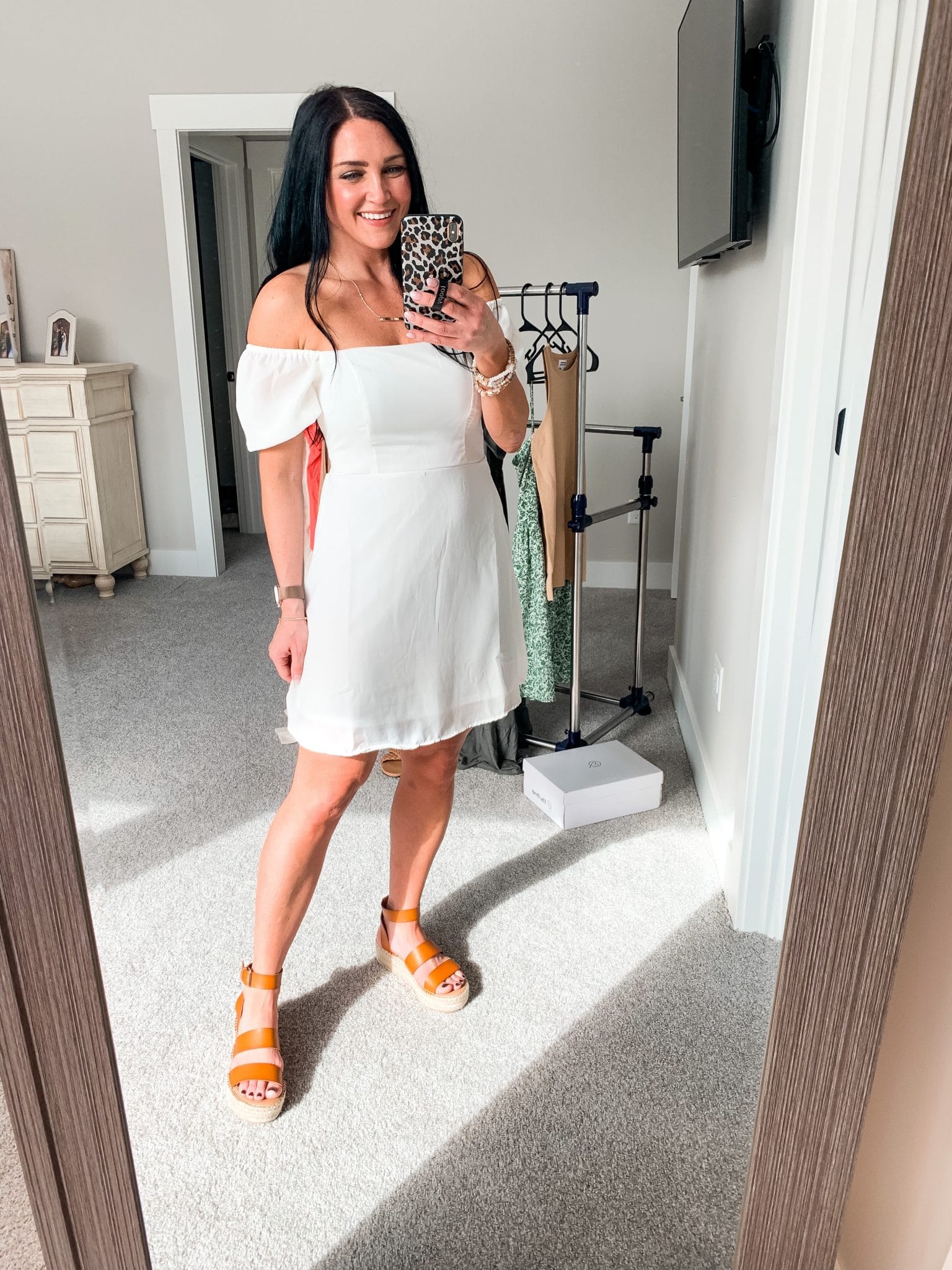 This is the cutest little dress! It is on the shorter side, although not on me! I love when I can find a good summer dress that doesn't go all the way to my knees. This one can be worn with the shoulders up or down and has a stretch back that makes it a good fit. It is fully lined on the bottom, so not see through! It comes in this white and a couple floral patterns as well.
I got this dress last Spring and love it so much that I wanted to share it again! The adjustable straps and stretchy back make it a good fit and it has pockets! It's nice and lightweight and comes in other patterns as well.
The cut of this tank is so different and fun! Its a bit of a sweater thickness, with some stretch. It comes in some other neutral shades and I think I'm going to get a lot of layering wear out of it this Spring. These shorts are a must grab for me! I usually get a new pair each season and usually try a bunch to find the perfect ones. Not this year! These are my first try and I love them. They have good length and come in lots of washes. This one is Luxor Baked.
Loving this comfortable dress! It is stretchy and fitted, while covering any flaws with the faux wrap and side tie. It comes in lots of colors and is a dress I grab often!
The quality of this suit blows me away! It fits great, has adjustable straps and a decorative front tie. At under $25 and plenty of colors and patterns to choose from, this one is a no brainer to add to your closet!
I LOVE this jumpsuit! I actually wore it when we traveled last weekend and it's so comfy. It comes in several other colors and is currently under $30. It's such a great and versatile piece!
The ruffles on the arms and legs sold me on this cute PJ set! This one fits a bit oversized, making it super comfy. It comes in many other colors and is under $25 currently. I ordered the pink and it's much more vibrant in person than in the listing.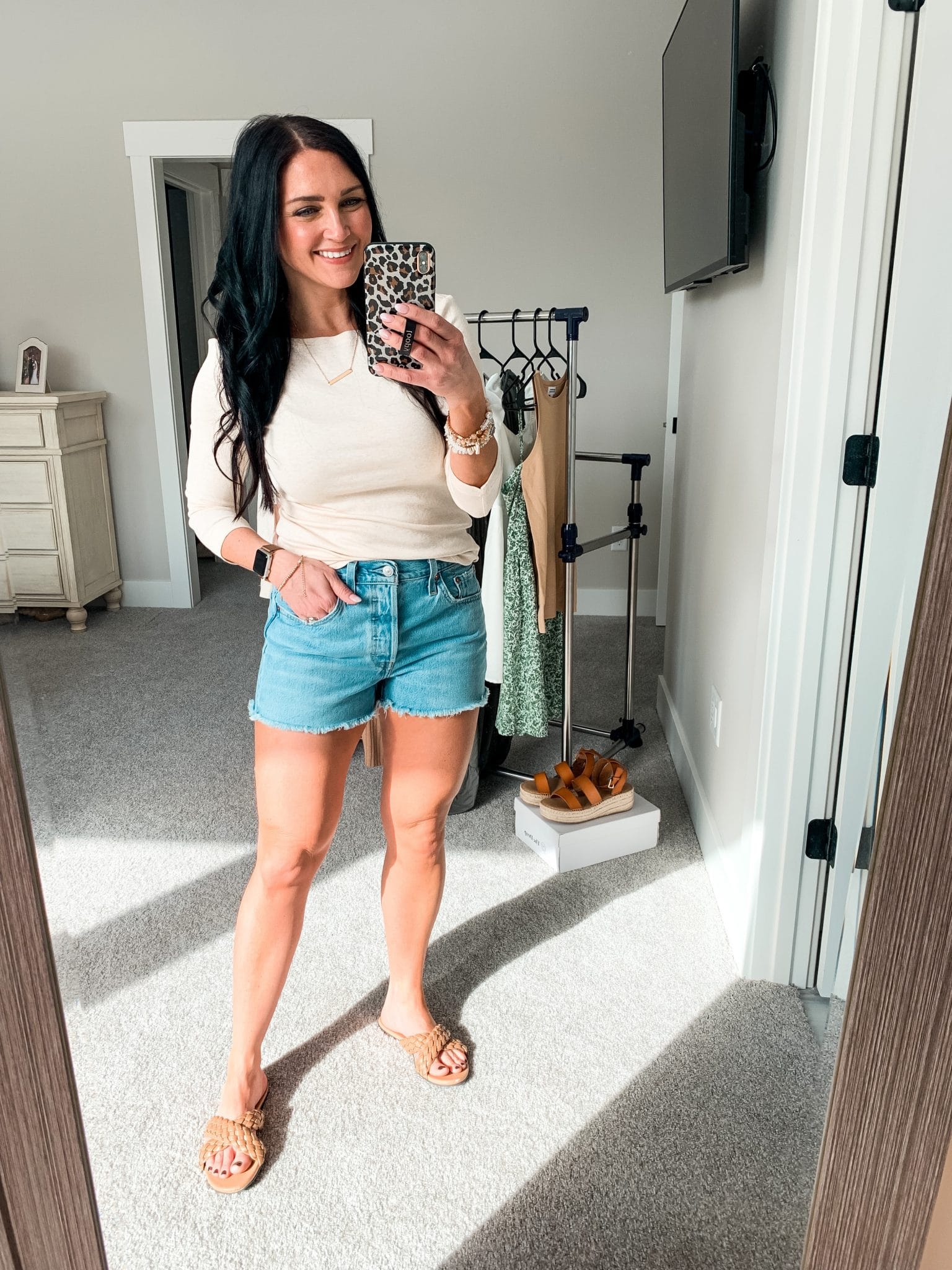 I love a boatneck tee and this one is a great transition piece. At under $15, and coming in lots of colors, it deserves a Spring closet spot!
I love the color of this sweatshirt and since I already have one of them, I had to grab this color, too! It's got good stretch to it and is a jersey blend. If you want a great layer to bring on an early Spring Break, this is it!
I love how the model is wearing this, with white jeans and a white tee. A cardigan is a great add to Spring, especially when it is neutral like this one! It also comes in other colors and is great quality.