My birthday was over the weekend and I am admittedly the worst person to buy a gift for. The Hubs kept asking what I wanted and I said, I'd really just love to have some friends over and have a hoedown. A boot scootin boogie birthday! So the weekend before my birthday, we did just that. Not exactly as a birthday celebration, just fun with my friends and serving up lots of southern food.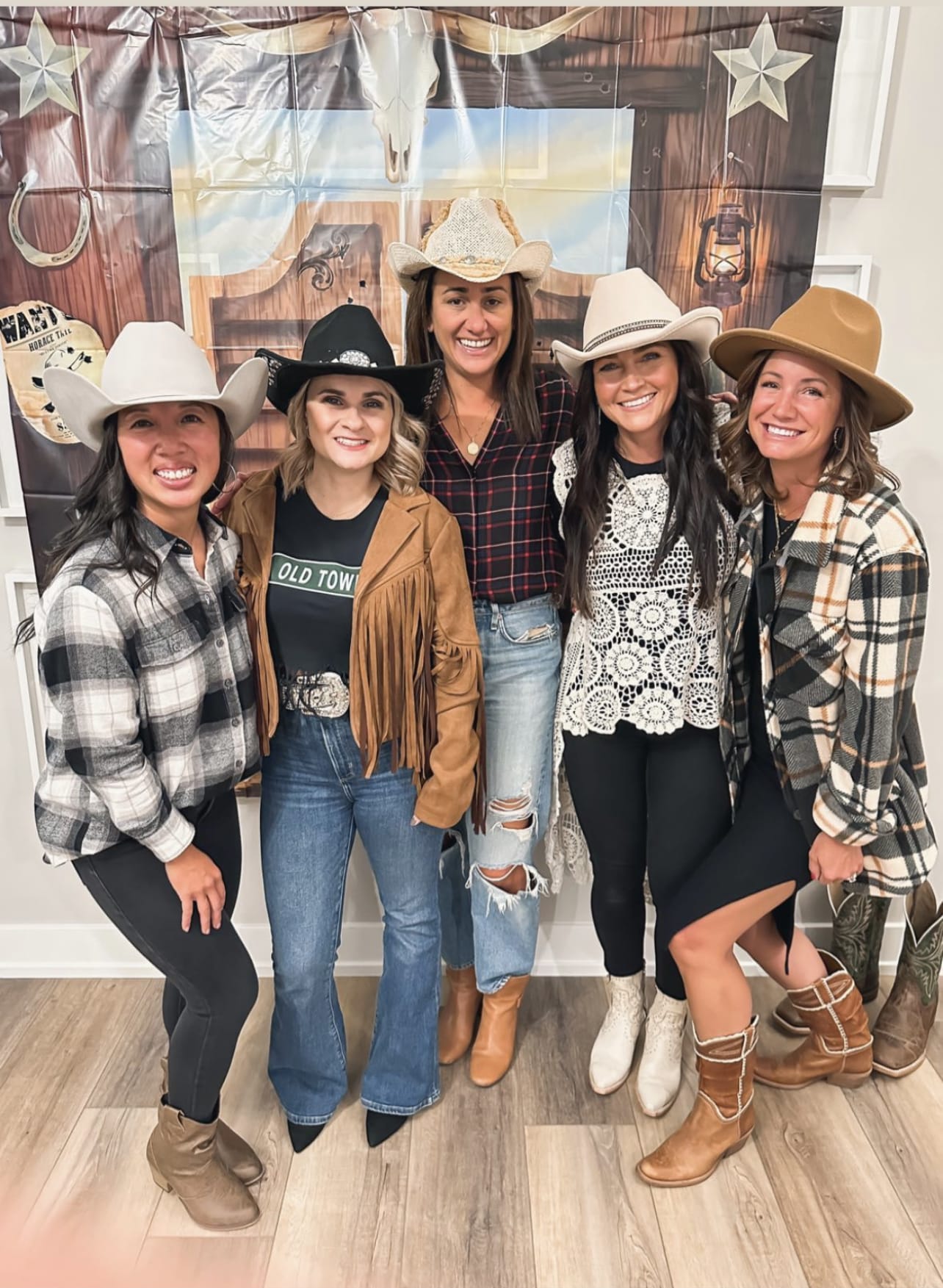 It was a "casual" spread, with pimento cheese and charcuterie, mini pecan pies and peach cobbler, Moon Pies, pork rinds, pineapple sandwiches, funeral sandwiches, sausage balls, fried okra, hushpuppies and boiled peanuts! I was so proud of my midwestern friends for trying everything!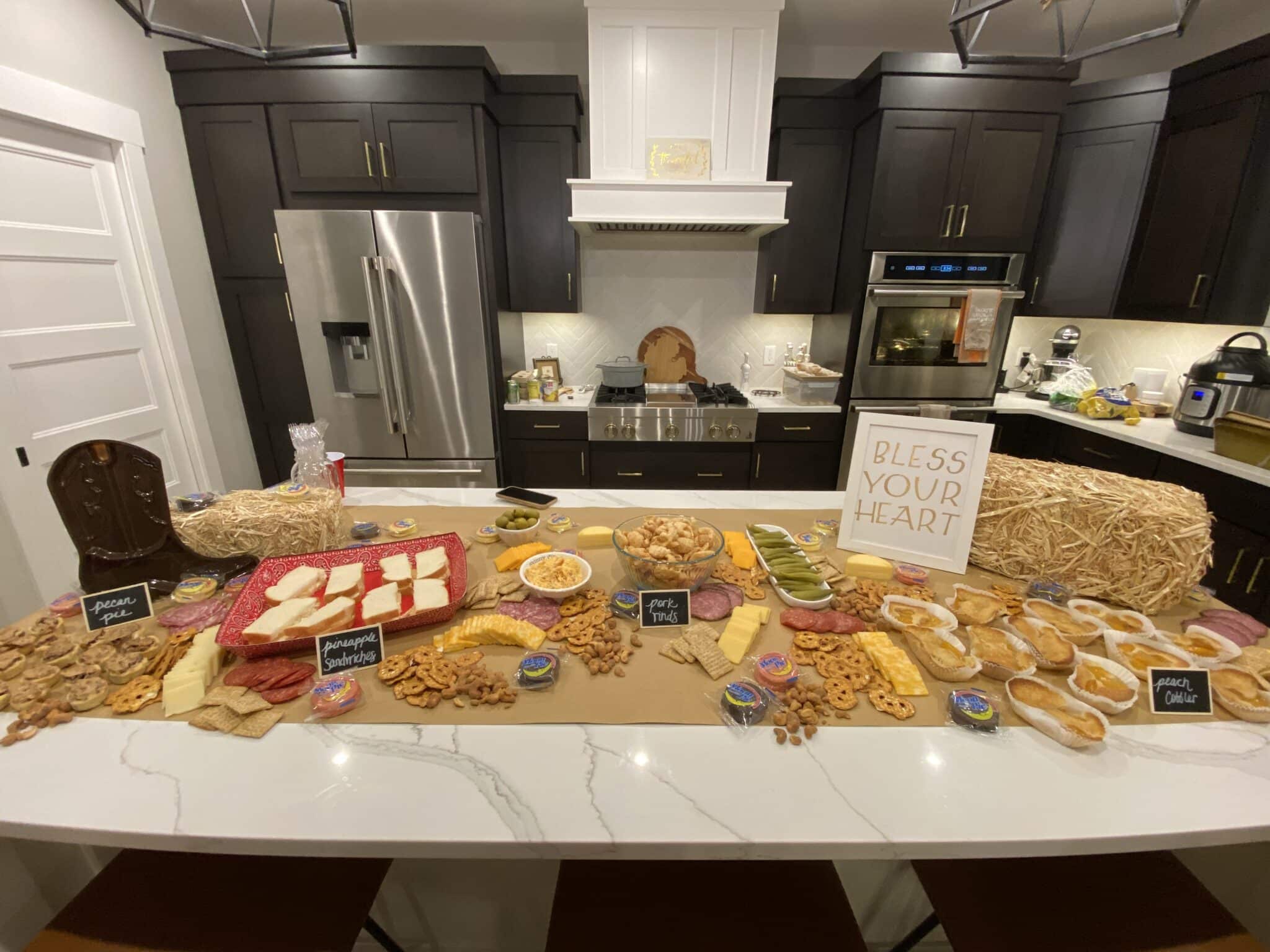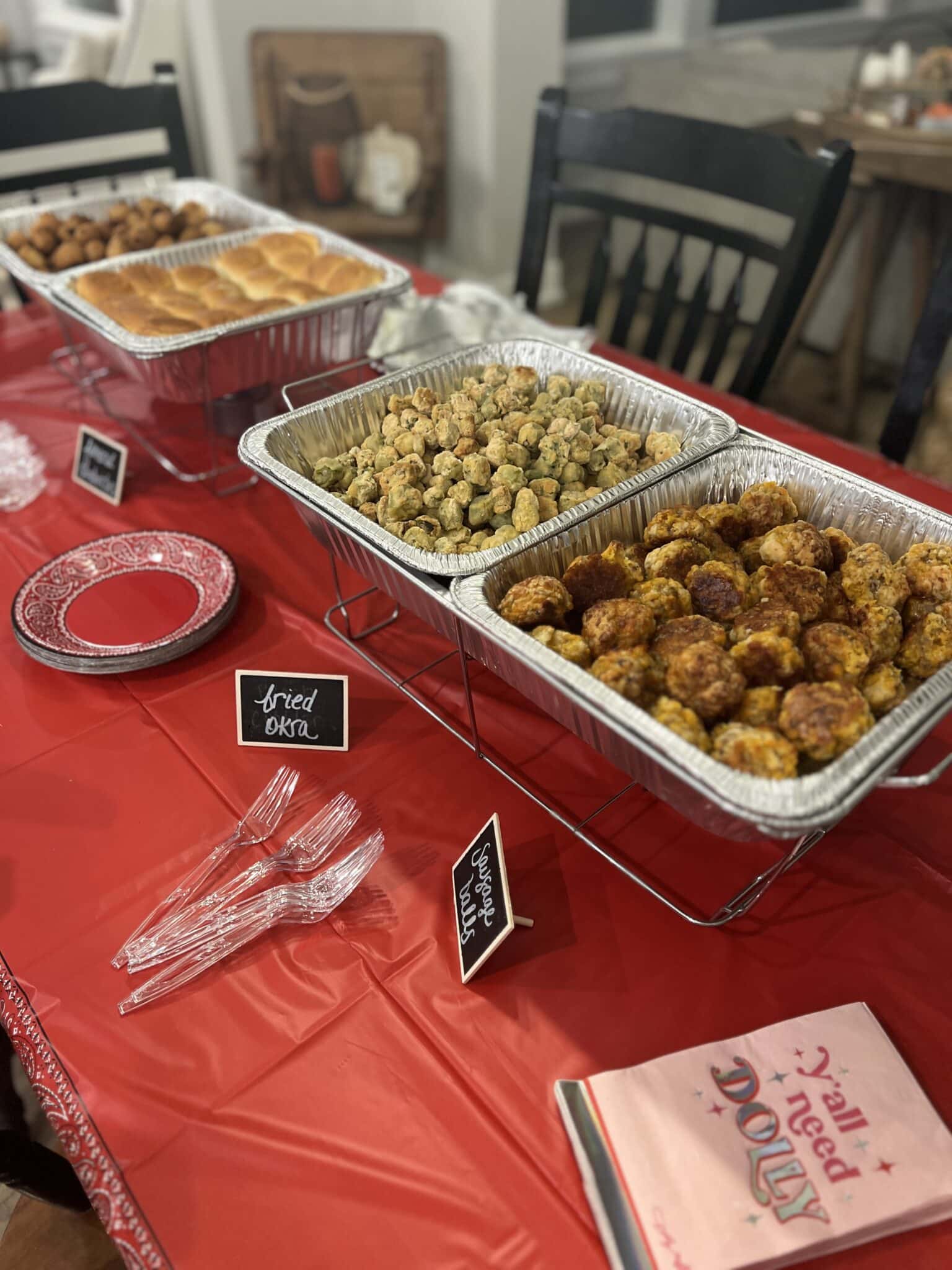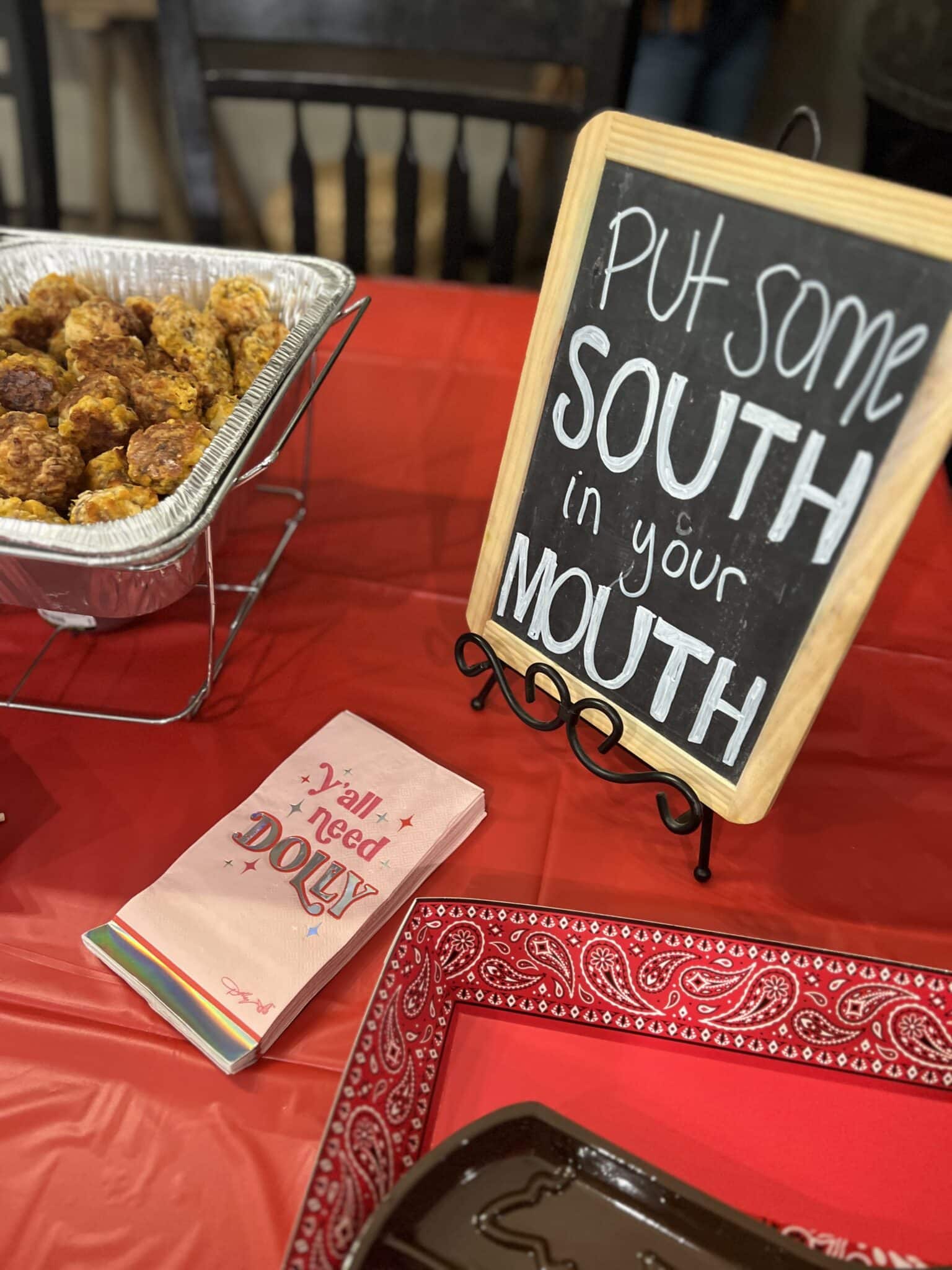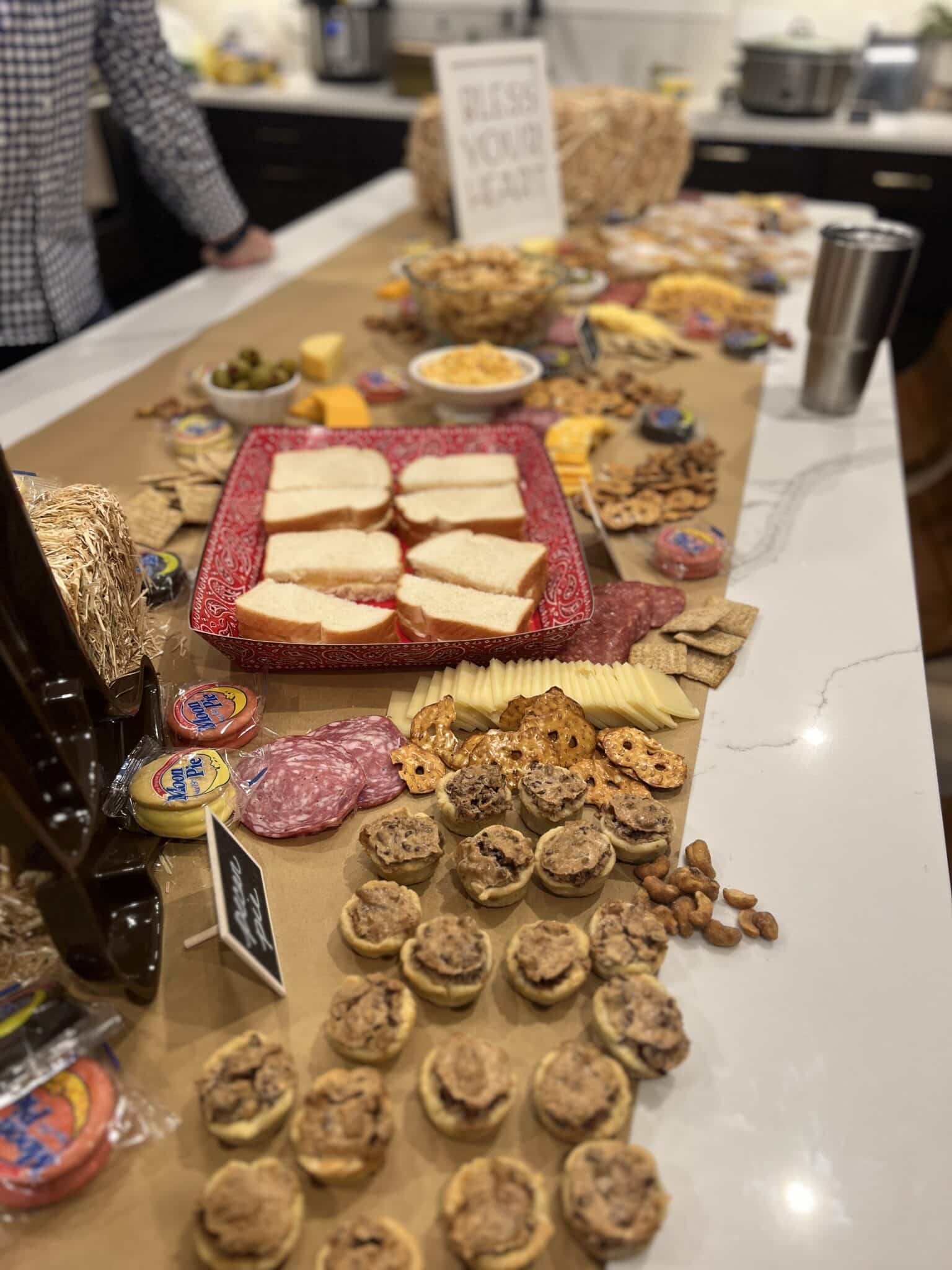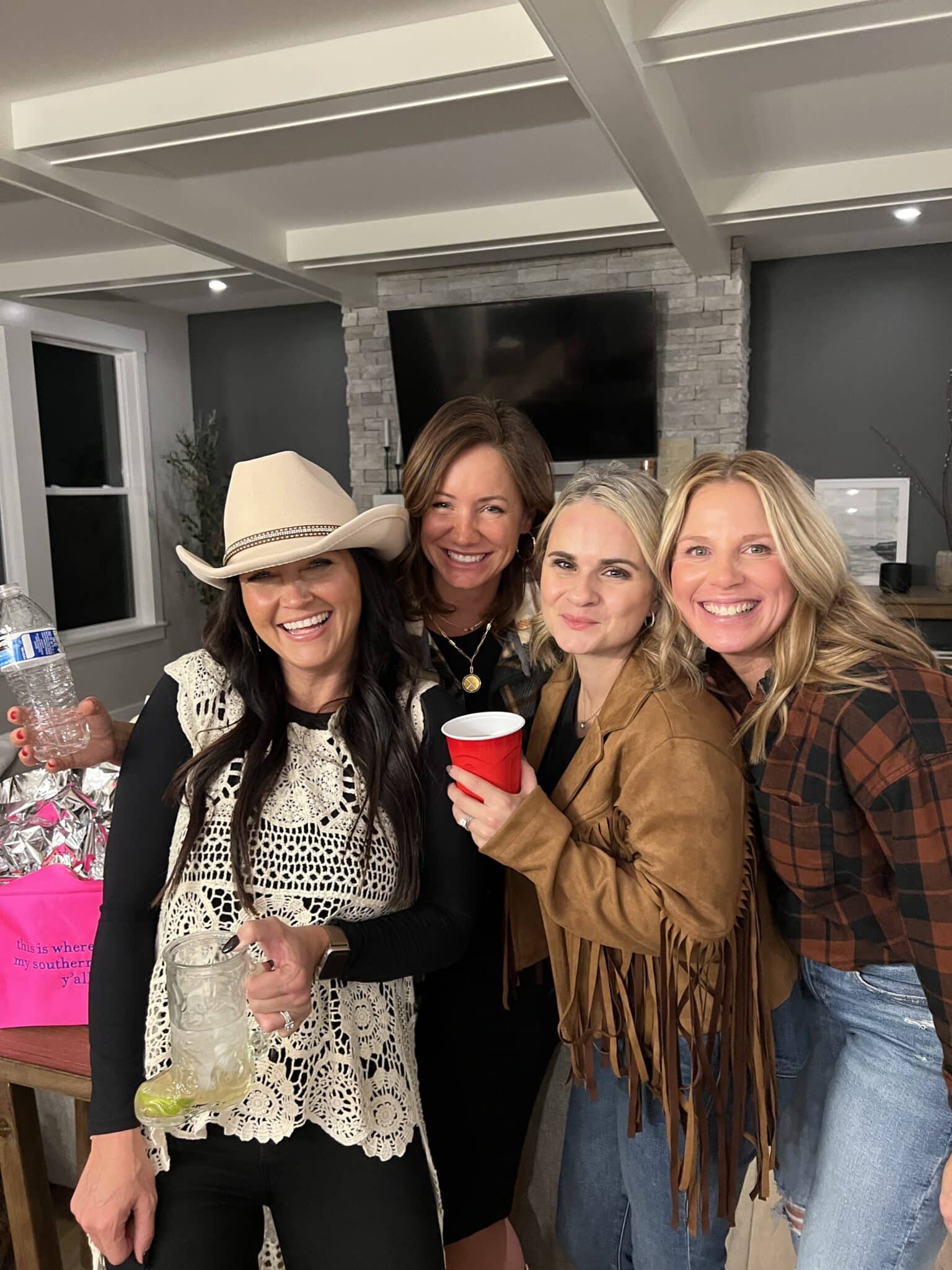 We kept the neighbors away with a rowdy game of flip cup, in which the ladies absolutely dominated. Having never played flip cup in college, I am pretty darn impressed with my skills!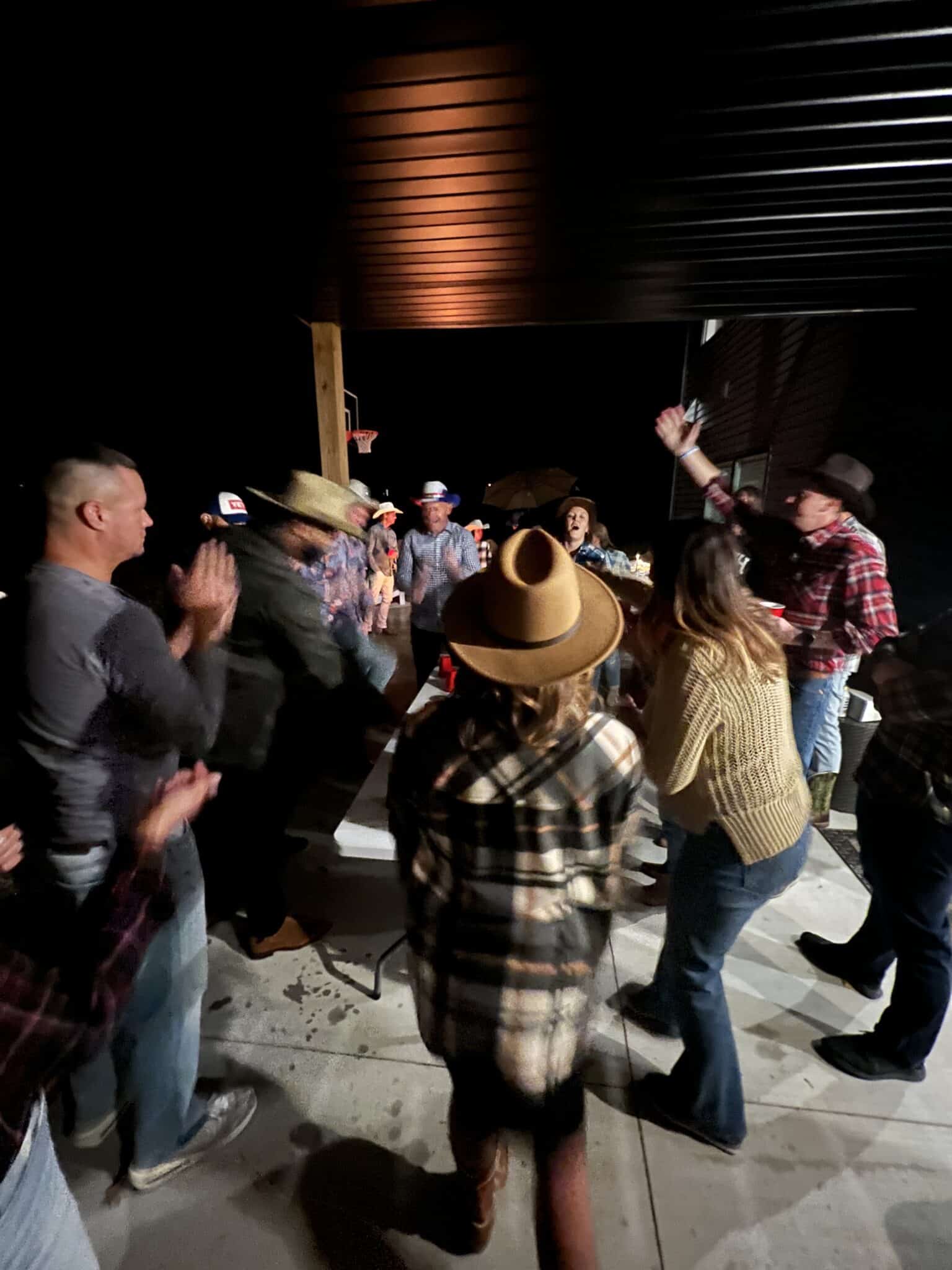 On my actual birthday this weekend, the hubs delivered me coffee and a mimosa while he made breakfast. I stayed in bed awhile relaxing and watching trashy tv before heading down to my sweet boys and their gifts for me.
That night, we went to dinner at Butcher's Union in Grand Rapids. I love their chicken sandwich and while it's not "birthday fancy" it's exactly what I wanted! Don't mind our messy Christmas-in-process foyer, but this is the only shot of my dress and I love it! It comes in a couple colors and is so pretty!
I was celebrated plenty already, but the Hubs wanted to take me to brunch, so off we went the next morning. Brunch is my favorite meal and I couldn't say no!
If you follow me on Instagram, you know I spent quite a while trying to convince The Hubs that he wanted a Blackstone grill for Father's Day, then his birthday. He didn't, but he made me so happy and got me one for my birthday! That night, we seasoned it up and made hibachi. It was so good and I can't wait to cook more on it! If you have any great Blackstone recipes, I'd love them!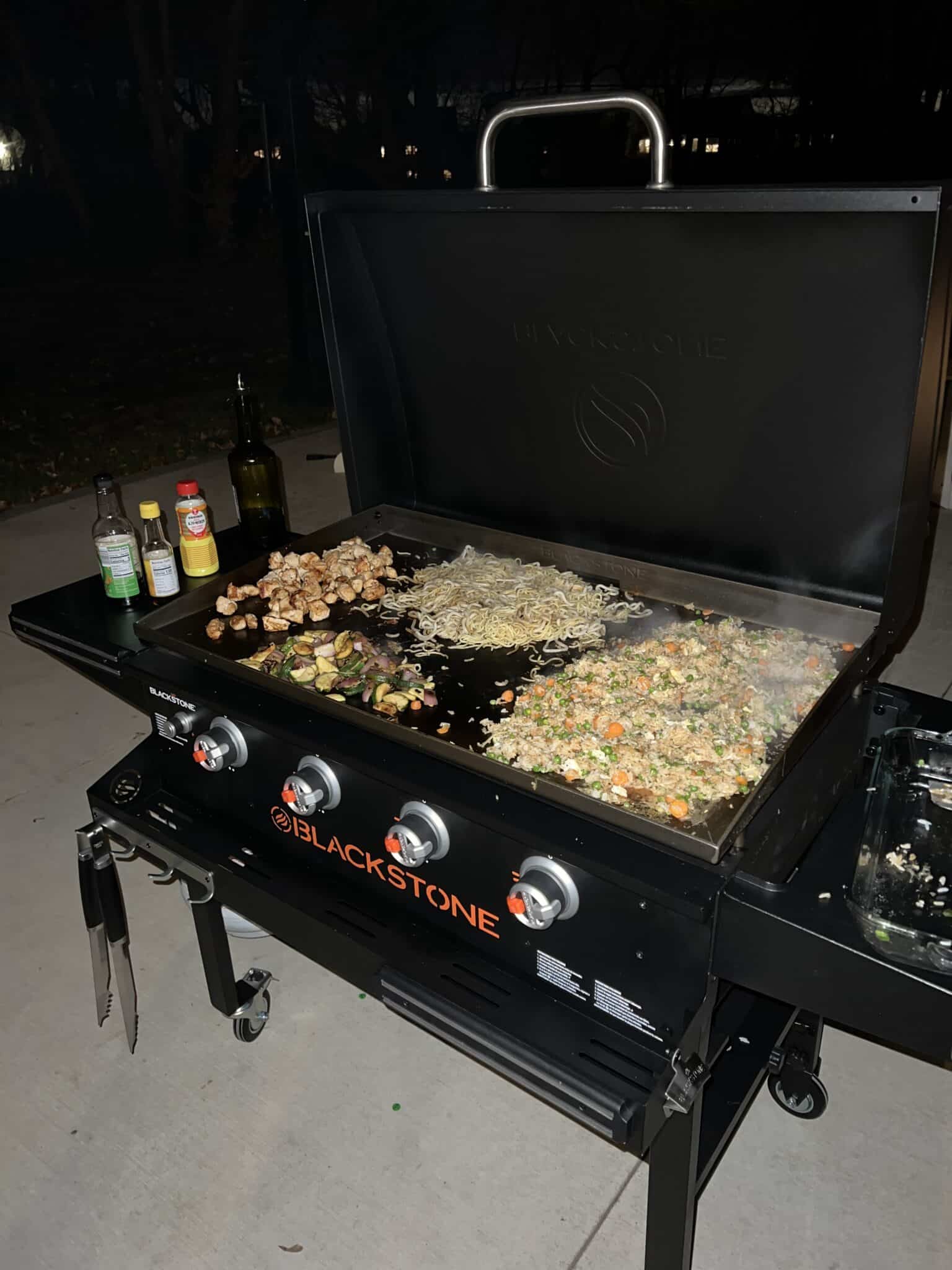 And that's a wrap on celebrating my last year in my 30s. I can't believe I'll be 40 next year!