This post is sponsored by Kohl's. I received the included shapewear as compensation.


Pssst. I'm letting you in on a little secret. It's a secret that shouldn't really be a secret at all. But here it is.


My drawers have all sorts of shapewear in them.


Some of you just rolled your eyes. I know I'm not a big person. At barely 5'2″ and weighing about the same as I did in high school, it may seem crazy that I would consider wearing it. But I do. And you should, too.
Why, you ask? Ever see those gorgeous celebrities in pictures, with their dress just right and their bits all tucked away perfectly? It's because they're wearing the right stuff underneath. An amazing outfit only looks so amazing, if it's fitting properly and worn with the right undergarments.
So, let's talk all shapewear. What types I recommend and what you need to wear each type with.
A shapewear dress top of my list of necessities. Barely thicker than a slip, this type of shapewear smooths everything out. Love handles, baby pooch, yesterday's donuts…it just creates a nice, smooth shape, while adding to an hourglass figure. It also helps to smooth any panty lines you may have if your dress is very form fitting.
I wear a shapewear slip under fitted bodycon type dresses and y'all. There's a night and day difference with it on and off!
I also wear them with dresses that cinches in at the waist. I don't like when I feel self-conscious about my stomach and the slip shapewear is just an easy fix.
The side detail on this ASSETS Red Hot Label by Spanks is so pretty. It's a light rose color and makes me feel super girly!
The tank shapewear is another favorite of mine. If you're wearing a white tank underneath a shirt, why not make it serve dual purpose? I wear mine a ton if I'm going to be wearing any type of fitted top. This one is by Maidenform and is called fat-free dressing tank. Hehe. It also comes in nude and black!
This is one of my favorite shirts. It's peplum on the sides, but is fitted and gets tight right above the pant line. You know, right where muffin top hangs out. To fix that problem, I wear the tank, tucked in, to create smooth lines.
Last, but absolutely not least, is the shapewear shorts. This was the last type of shapewear I ever wore and once I tried them, I wondered why I had waited so long! These are a high waisted boy short by Naomi & Nicole from Kohl's.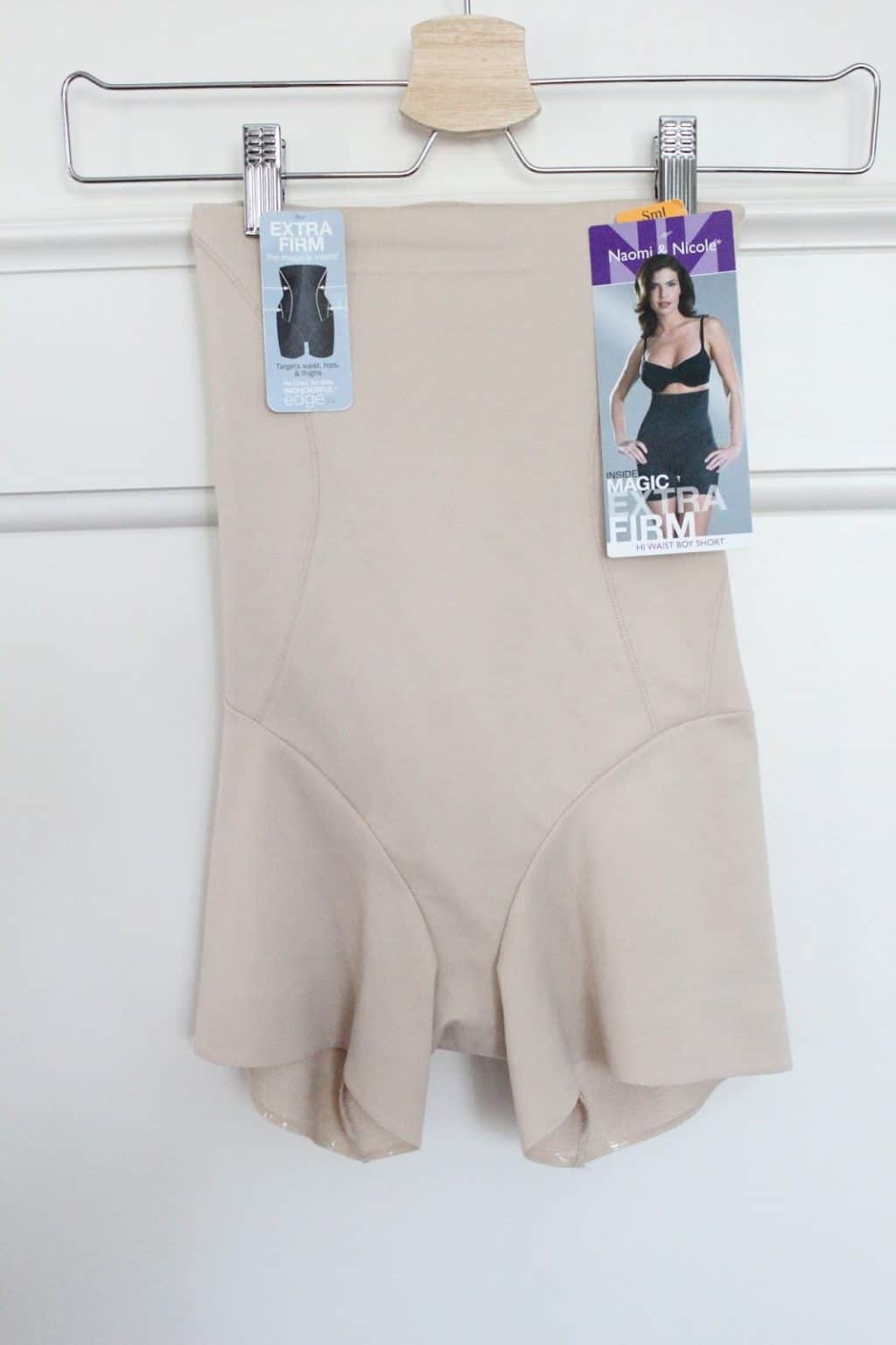 This dress is one of my favorites for summer. It's not tight at all, but is very clingy when you move, showing pantyline like whoa. The solution? Shapewear shorts. Seriously, they're very comfortable, smooth everything out and keep those thighs separated in the heat. Don't y'all laugh. You know it's like summer problem #1!
The shorts come in handy under a dress that might have a low back, plunging neckline, or just won't work with a slip type.
I also wear these when I wear a short dress, or one that likes to blow in the breeze. Have you ever had your dress blown up in the wind? Yeah, it's mortifying. So throw some shapewear shorts under these types of flowy dresses and I promise a Marilyn moment won't be the worst thing ever.
Have you ever worn shapewear? Do you think it's as essential as I do? Kohl's has a fantastic selection to choose from and their always great prices. You can also check out their shapewear guide to learn more!
My blog may contain links to other websites. I am not responsible for the privacy policies of those other websites. When you click on a link, your information may be collected by those websites so I encourage you to read their privacy policies.
Affiliate links are not associated with Kohl's.