Dressing up for Christmas and New Years parties are some of my favorite parts of the holiday season. Finding that perfect dress isn't always that easy, though. I decided this year to give Amazon's Prime Wardrobe a try and ordered 6 gorgeous dresses to try on in the comfort of my home, before making my decision! If you don't have Amazon Prime, you can get a free 30 day trial here. Trust me, you'll put it to good use now for Christmas shopping! Here are my picks for holiday party dresses under $200!
I get the most feedback when I post real phone pictures and videos. You can get a good idea of the color, fit and if you'll like a piece or not that way! Here are still shots of my try-on session and you can head over to Instagram to watch the videos for an even better idea!
I LOVE this dress. It made me feel like a classy mermaid. Is that a thing? I'm wearing a size 4 and it was a great fit. I am normally a 2, but sized up because of how fitted it is. It has some pretty good sucking in power, you can wear it with a regular bra and it has a cool looking exposed zipper in the back.
This is such a pretty dress and I don't think the pictures do it enough justice! (make sure you watch the video of this one!) It has a bit of stretch, making it possible to be comfortable all party long. It comes in black and an emerald green and is under $80! I'm wearing the XS and it fits perfectly. This one is a great choice for a work event, or a dressier family party.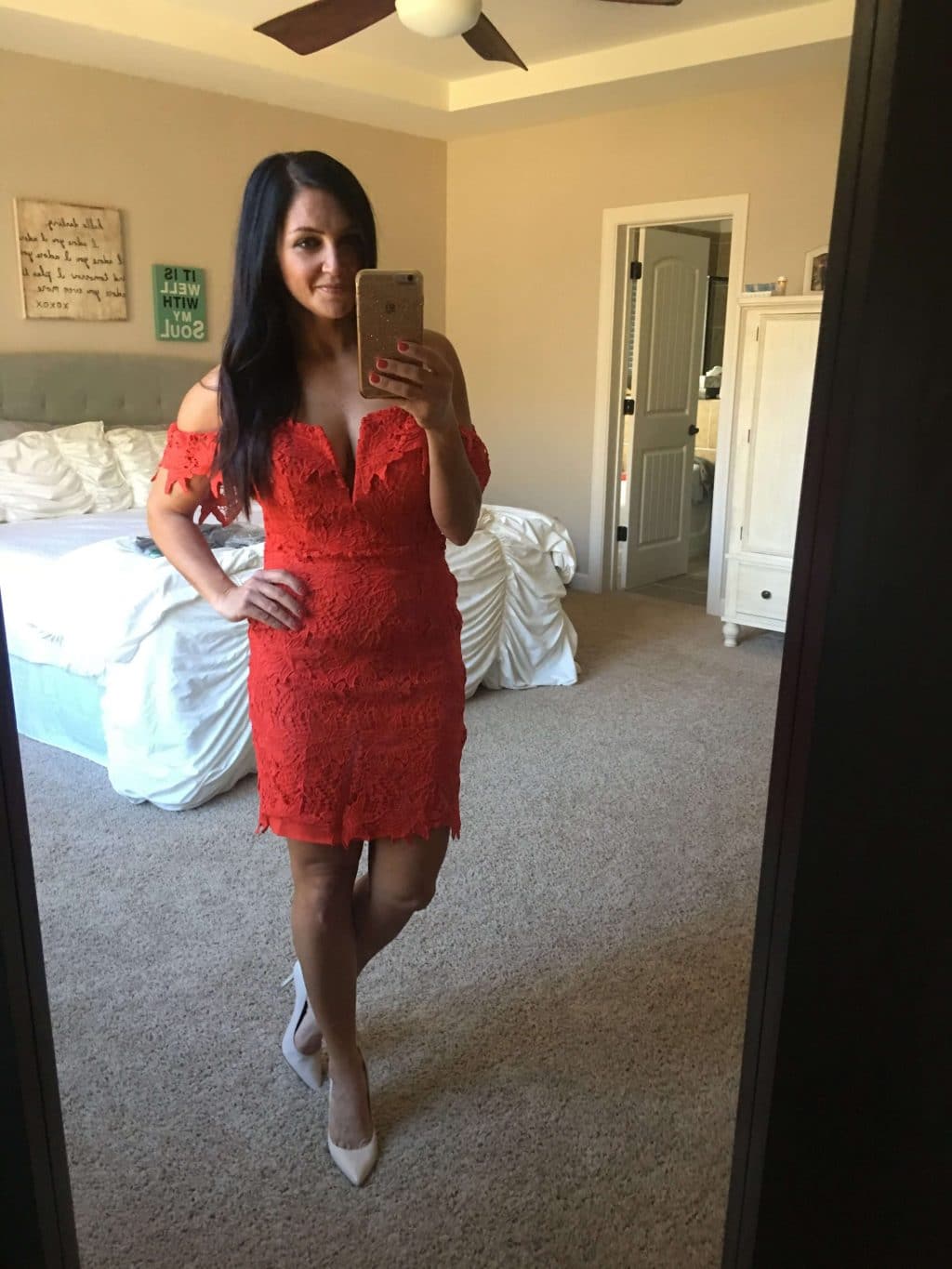 I wanted this one to work so badly, but it runs pretty small. I'm wearing a small, but needed a medium for sure. I do love it so much and it definitely has a bit of fun to it! The plunge in the front is wired and I love when dresses have that. It just keeps everything in place so well. This comes in red and white, so it works for holiday parties, or a winter getaway to somewhere warm!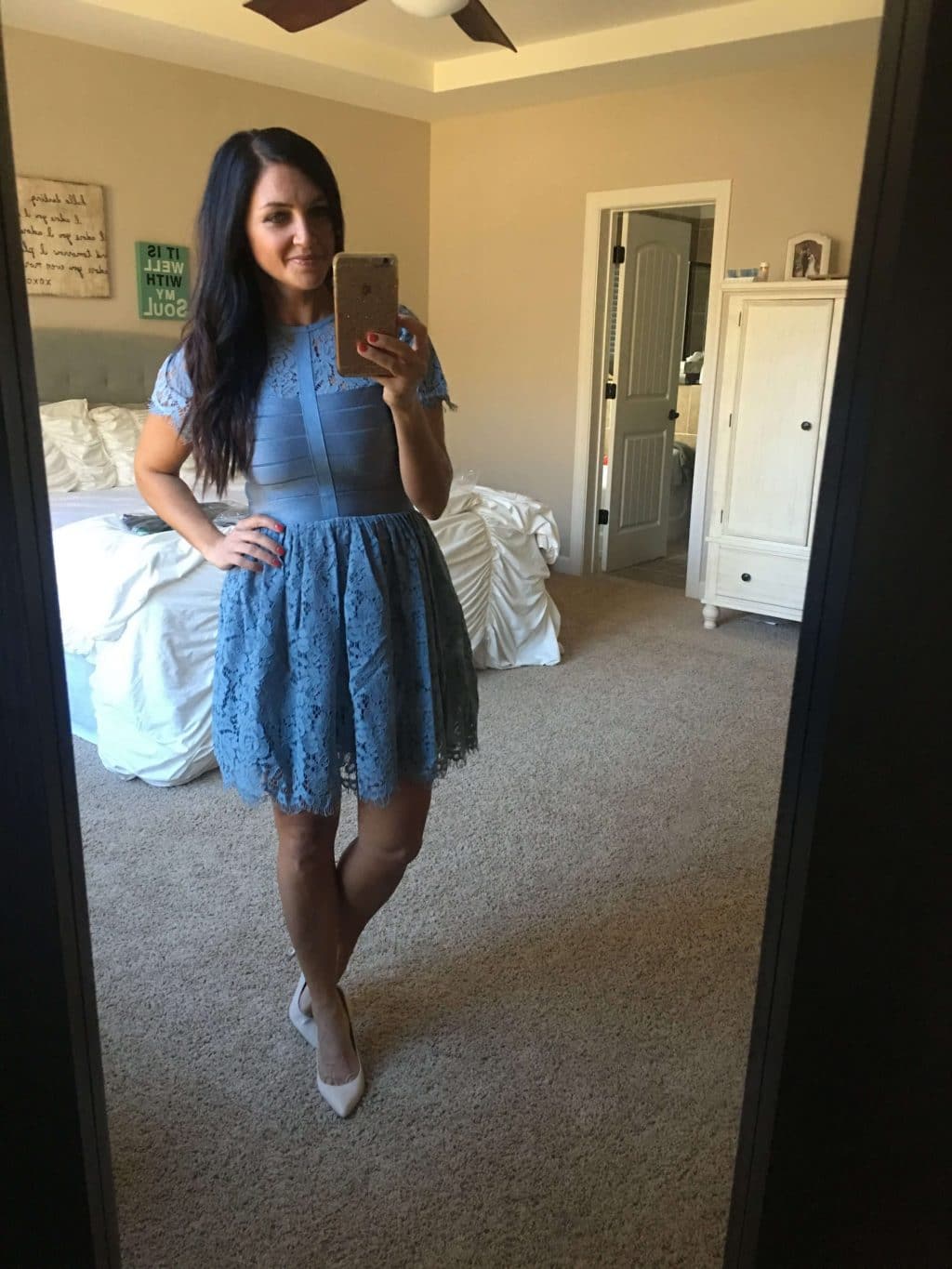 This dress is gorgeous. It also comes in black, if you don't want to step out into the winter blues theme. I would go with a strapless bra, since it's lace across the top, but there is no pulling or slipping, because the fit is great. There is a little stretch to it and the poof starts just before your party food baby. Haha. I'm wearing a size 2 and it runs true to size.
This one has some va va voom! The plunge is deep, but the wrap is faux, so nothing is coming opened. This one is so great for holiday parties in the north, since it's much warmer. You could do this one with black tights and heels for even more warmth! I'm wearing a size small.
This one is my winner! It's elegant and chic, yet the fringe makes it super fun. I'm wearing a size 2 and it's a perfect fit. Another regular bra dress that is very comfortable!
These dresses are all Prime eligible, so take advantage of that 2 day shipping. You have time to get a dress for a party this weekend!
Holiday Party Dresses Under $200