Last summer, we tried out a new summer vacation spot and went to Topsail, NC. It was a convenient location for us, since we were meeting family from New York and Florida. It was most convenient for our family, since it's a short 4 hour drive from Charlotte! We really enjoyed our time there; so much so, that we just booked a second trip this year! If you're looking for a great spot to visit this summer, here are my recommendations for a Topsail North Carolina vacation.
Where To Stay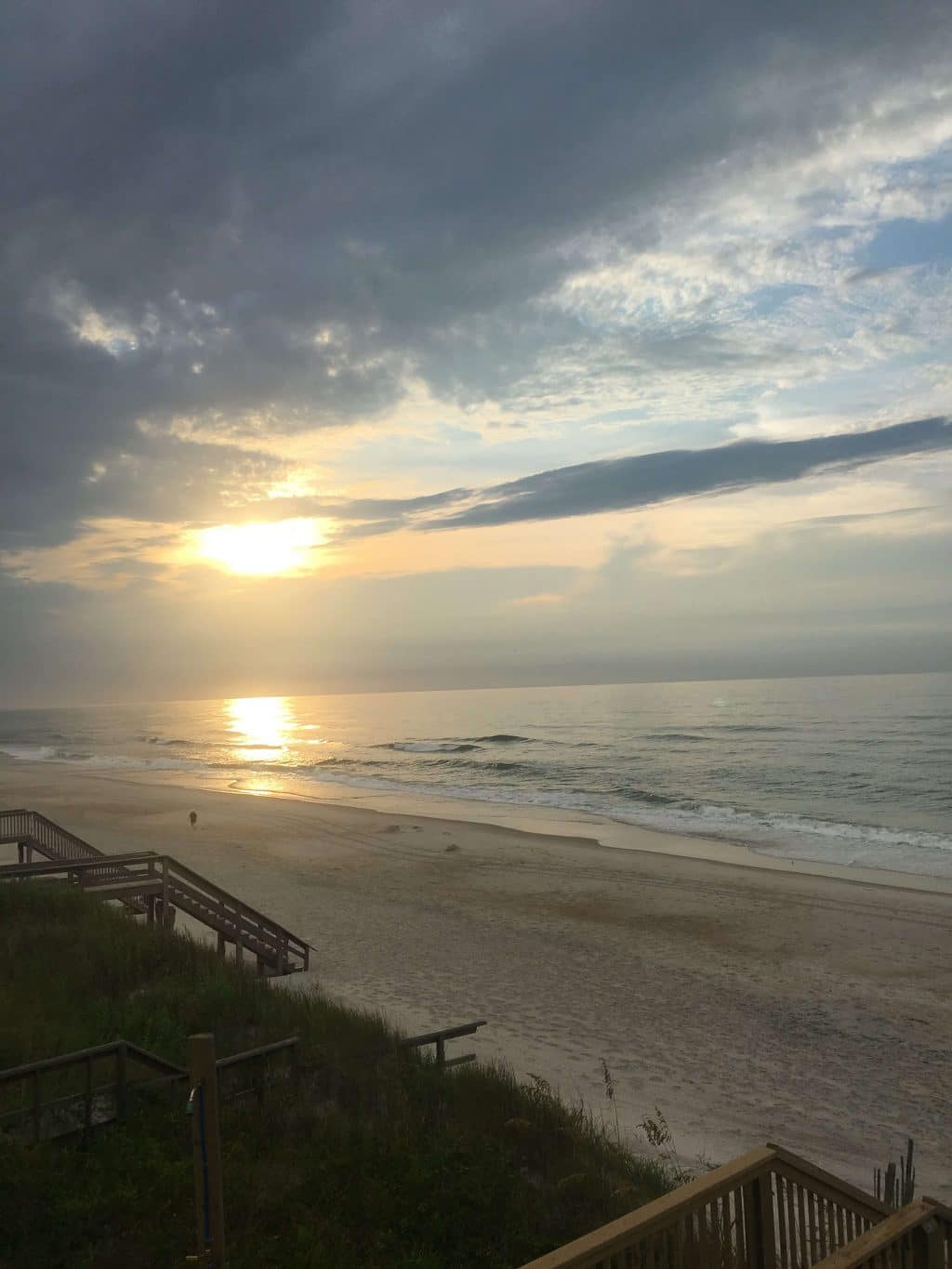 I'm a big advocate of renting a house when you have kids! Honestly, there isn't much more in the way of options in Topsail. I didn't see hotels at all right on the beach. Airbnb is a great option for fantastic houses and there was a big variety of massive houses, townhouses, and regular single family style. The thing I like the most about Topsail, is that it isn't oversaturated. The beach right outside of our house was literally just for us! We stayed actually in Surf City and that's really nice because there are more restaurants, shopping, etc. It's also close to the bridge over the inlet, so you can quickly get to bigger stores and the highway. Last year, we stayed at this Twin Landings and rented both sides. We had 21 people, so it was great to be split up to sleep, but have the big deck connecting us. This year, it's a smaller group, so we went with a larger single house, just up the street.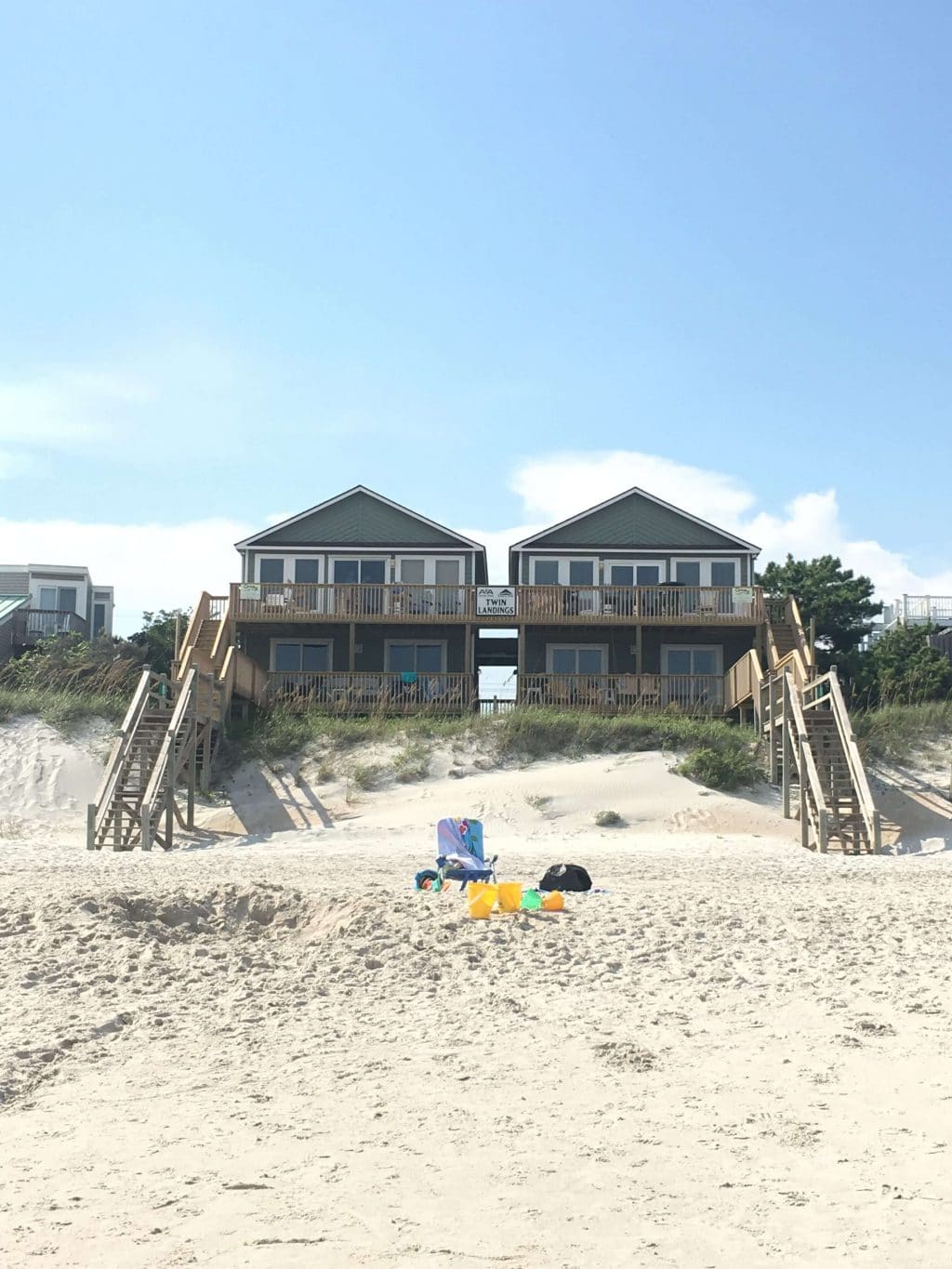 Where to Eat
Thomas Tackle and Seafood – This is a great place to grab fresh seafood to cook at home. We got shrimp, lump crab and mahi mahi while we were there and it was all delicious!
Daddy Mac's Beach Grille – This restaurant had great crab cakes and an amazing view!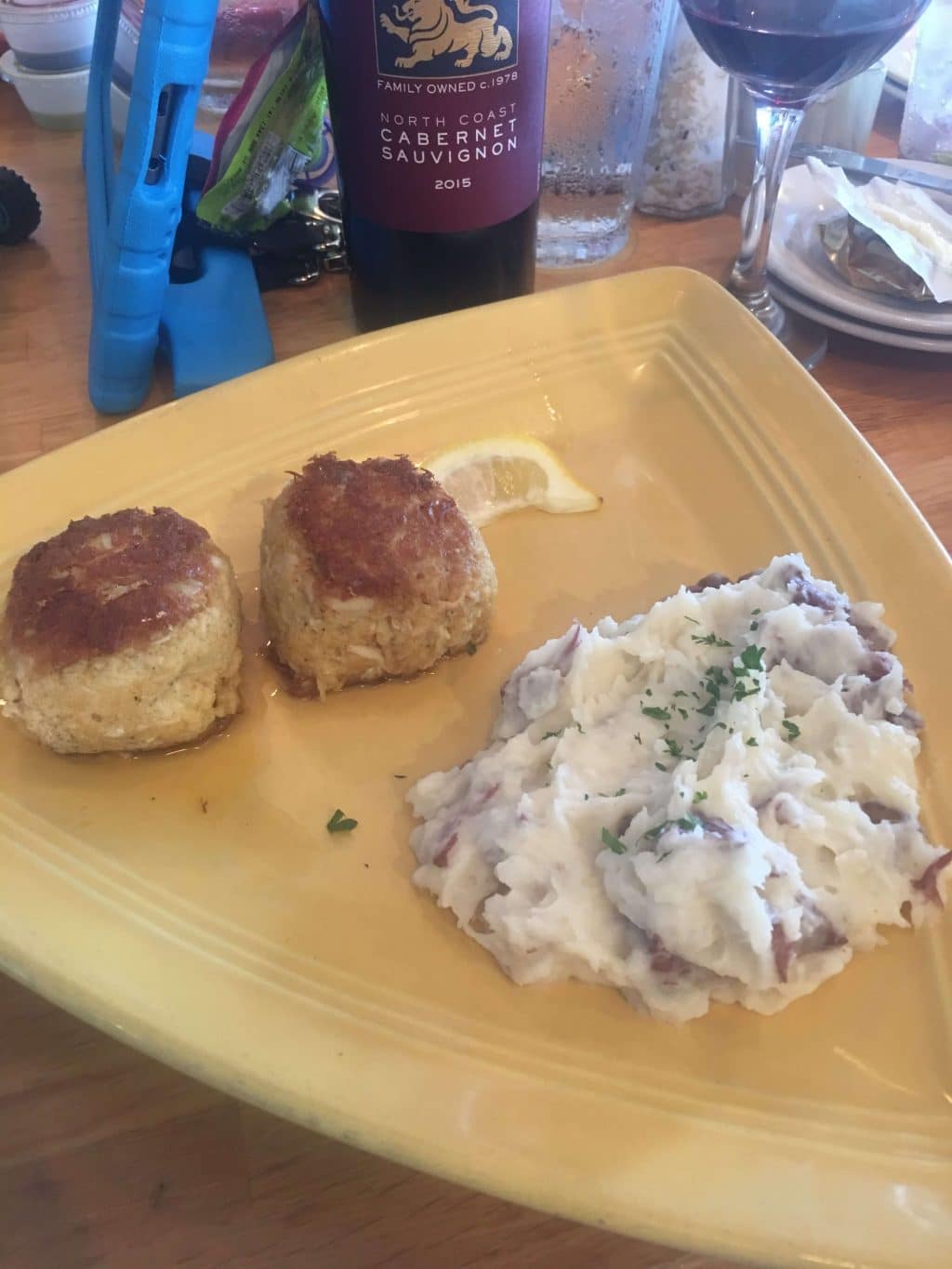 Shaka Taco – Maybe my favorite meal of the trip, Shaka Taco is amazing and fresh Mexican food. Go early if you don't want to wait in a long line!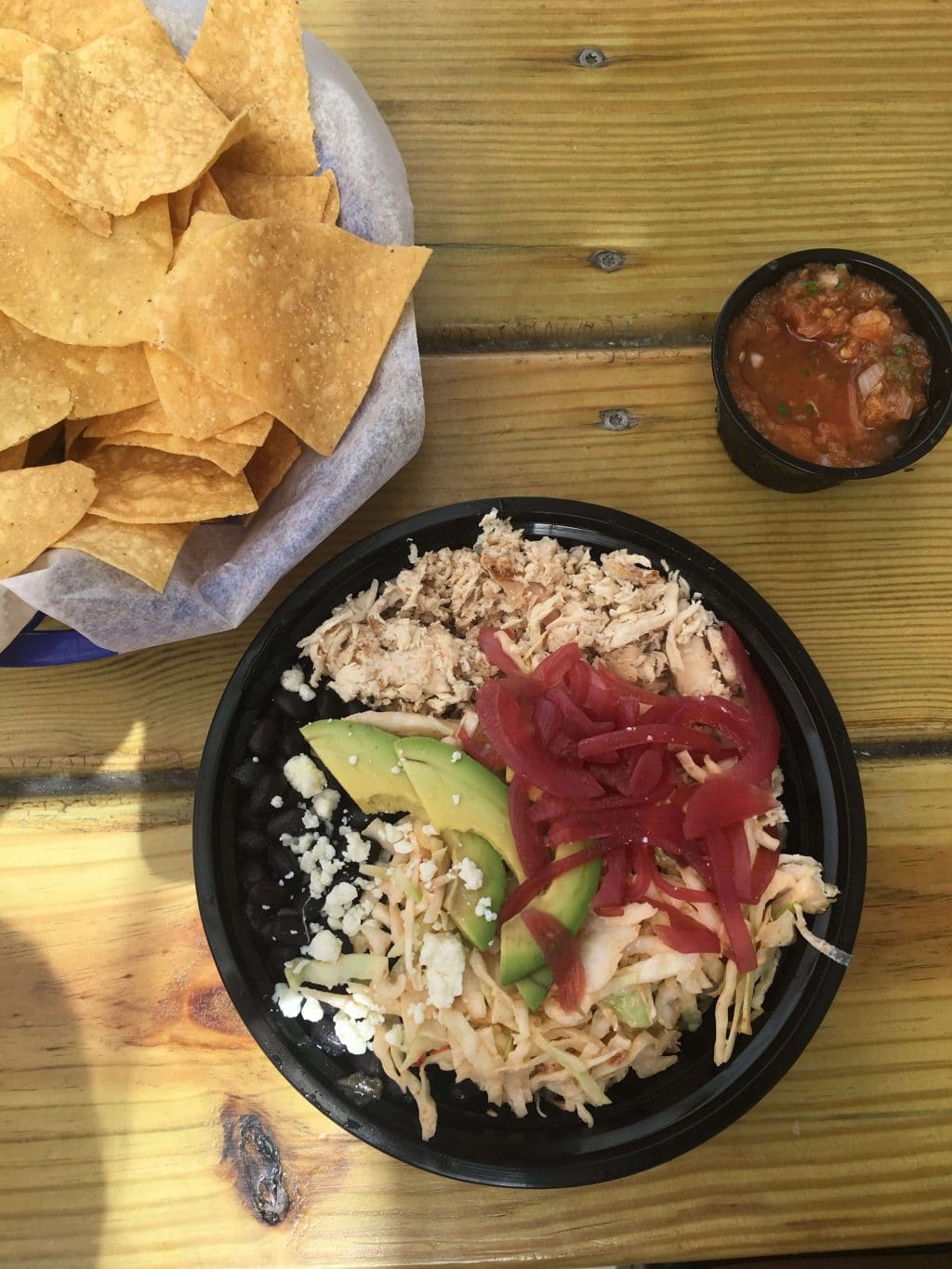 Pelican's Snowballs – This is an adorable, (Instagramable!) shop right near the beach. No vacation is complete without some Tiger Blood, in my opinion!
If fried seafood platters are your thing, try the Breezeway Restaurant. It's nothing fancy at all, but the line out the door proved people like it! We did walk by the Beach Shop and Grill after shell hunting and it's on our list to visit this year!
What to Do
We honestly didn't do much besides spending our days on the beach. There were a lot of sandcastles built, naps taken and shells collected. Topsail is known as a great spot to find shark teeth and we hunted a lot! The waves are big, so make sure to bring some boogie boards!
There are some fun spots to check out, though:
Walk the pier – Surf City Pier is a fun walk and a great view of the ocean.
Hunt for shells – the southern most tip of the island is referred to at "The Point". There's a public beach parking lot at the end of Shore Line Drive. We parked there and walked all the way out to the end of the island. It was so quiet and beautiful, plus we filled buckets full of shells!
Play at the park – Soundside park is a great spot for the kids to get their energy out, see some boats come in and have a picnic.
Mini Golf – Just over the Surf City bridge is a cute place with Pirate themed mini golf. Note that it did have damage from Hurricane Flo, but they say they'll be back up and running by spring!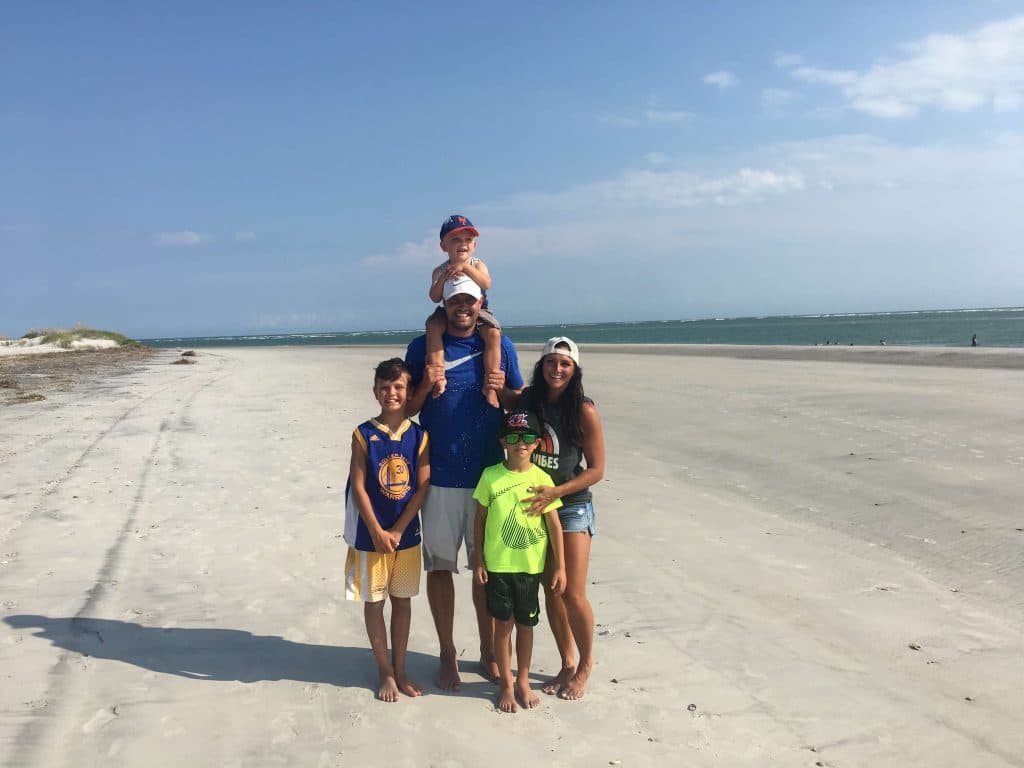 I love writing about our travel. Check out my other guides for our favorites in 30-A/Destin, FL, Amelia Island, SC, Charleston, SC, Nashville, TN, Atlanta, Hilton Head, SC, Charlotte, NC, Cruising with Carnival, Disney World and our hometown of Lake Norman, NC!