It's no secret that we absolutely love our 30A vacations in Florida. I've written many posts about it, since we've been going at least once a year for 15 years! But, every year, we seem to find new places we like to eat and I get asked lots of questions about the area. Last year's post is probably the most comprehensive, with details of where to stay, what to eat and where to shop. But we made a ton of great memories this year and I wanted to share some more faves!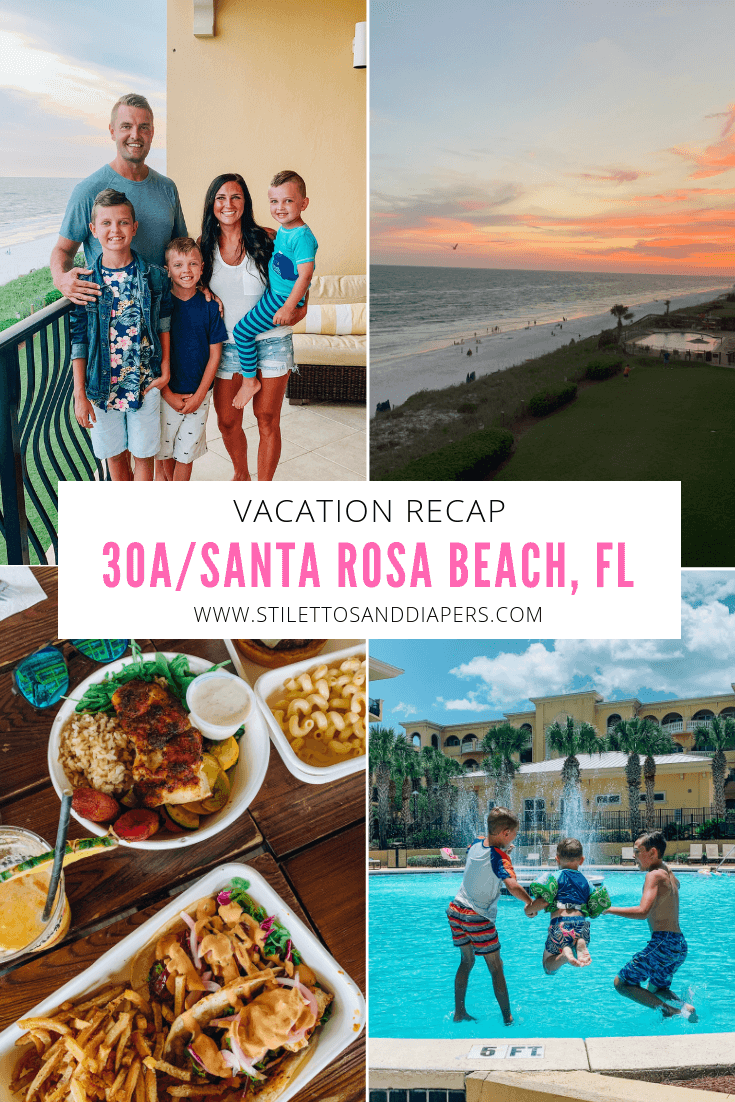 If you've never done a 30A vacation, it's an absolute must. The area is a strip along the gulf, between Panama City and Destin, FL. It's probably the closest thing you'll get to tropical without leaving the country, as the sand is white and the ocean is clear and blue. It's very family friendly, with plenty of large homes and condos to rent, but also has enough quiet date spots and secluded beaches to make it great for a romantic getaway.
New Food Faves
We tried a couple new places this year and loved them! First up is Chiringo in Grayton Beach. First off, hello viiiibes. This is the cutest spot with views of the water and ocean breezes that come in during your meal. The cocktails are delicious and seafood is so fresh! The boys also really loved the kids menu options and I loved that the place was very child friendly. If there is one thing you can't skip, it's the guacamole!
After you eat there, make sure you check out Tribe Kelly Surf Post next door. It was started by Brian Kelley (of Florida Georgia Line) and his wife, Brittney. They sell super cute clothing and surf accessories. I've known of many people who see them hanging out there, too!
Another new spot we tried, was Red Fish Taco. Can you tell a trend in our beach food favorites? Give me all the fish tacos! It was recommended and super close to our house, so we had to check it out. It's very unassuming, tucked away in Red Fish Village, but the food was excellent! Their chips were amazing with a little kick to them and I was a major fan of their jalapeno margarita.

The Donut Hole is an all time favorite. Get there early before they sell out of the red velvet ones! I usually sneak out and grab them while the boys are still sleeping!
It's family tradition to make a low country boil at the beach. We get the shrimp and cocktail sauce at Goatfeathers and it's literally the best fresh seafood on the gulf! There's also this mustard sauce in the seafood section of Publix that we always get to serve with it that's a must have.
Mickey is a big part of Lincoln's life right now! I know I will look back at these pictures and remember the year Mick went everywhere with us and even wore a bathing suit for most of the trip. Other than that, we did a lot of crab hunting with flashlights, swimming, sand castle building and junk food eating. Memory making with these boys of mine is my favorite!
The greatest legacy we can leave our children are happy memories – Og Mandino