Maybe it's from our move to North Carolina, or my recent visit to Georgia, but I'm feeling the southern style lately. I'm totally getting back into living in the south and I can feel my southern drawl coming out more. Yes, I'm drinking out of a mason jar and wearing cowboy boots with shorts. Why wouldn't I?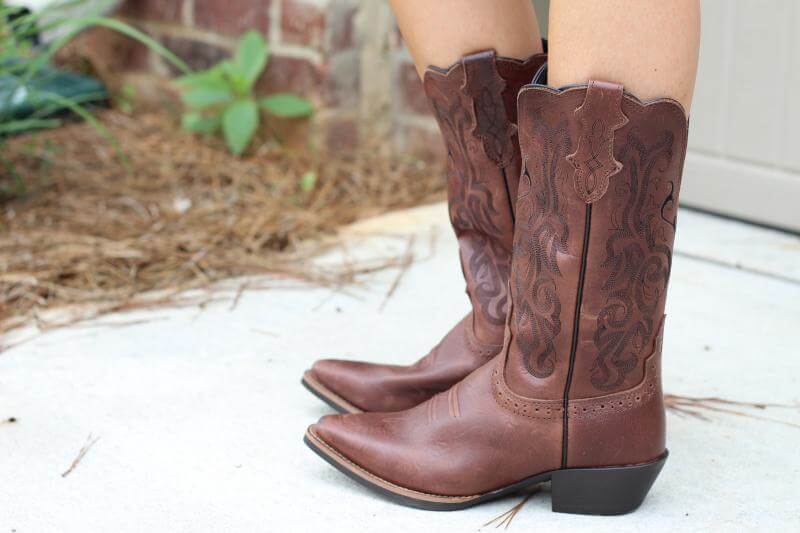 These
Justin boots
from Country Outfitter are my first legit "cowgirl boots" and they're perfect for a bunch of occasions. I have plans to wear these to a country concert later this summer. I also think this look is fun for a backyard barbecue, or a ball game.
Here's how I wear my boots:
Denim cutoffs are a no brainer. They're the classic piece to wear with boots. Wear them with a tank and you've got a casual look like I'm wearing. Add a loose fitting embroidered top and you've got a dressier outfit.

Boots would look great with a chambray shirt and a pair of crochet shorts or a even a cute summery romper.
Overall, I just like the southern feel of these boots. And if I haven't had time to keep my summer pedi looking so summer-y, wearing boots is a perfect option!
Boots and shorts. Are you in or out?
This post is sponsored by Country Outfitter. All opinions are my own.