Valentine's Day Kid Ideas to make day special for the littlest ones in your life! Simple ideas for breakfast, lunch and more!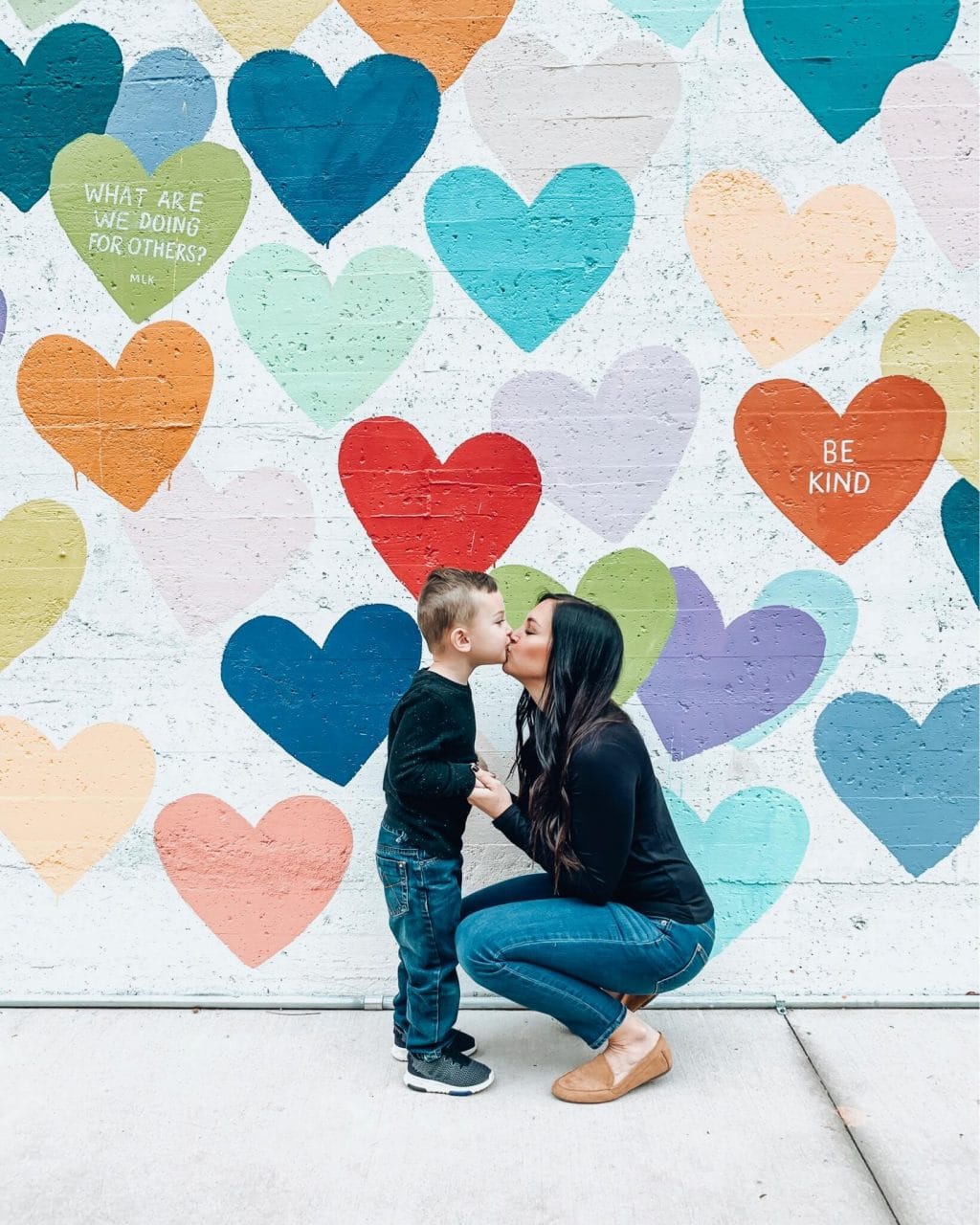 Valentine's Day around here is mostly spent doting on the littlest Valentine's in my life. I'll be making a fun breakfast, going to school for parties and laying out little gifts. Then after bedtime, The Hubs and I will have dinner together over a nice bottle of wine! I like to make the holidays a bit of fun for my kids and I know I tend to go overboard! But, there are some fun little things that are simple and will bring a smile to your kids faces tomorrow!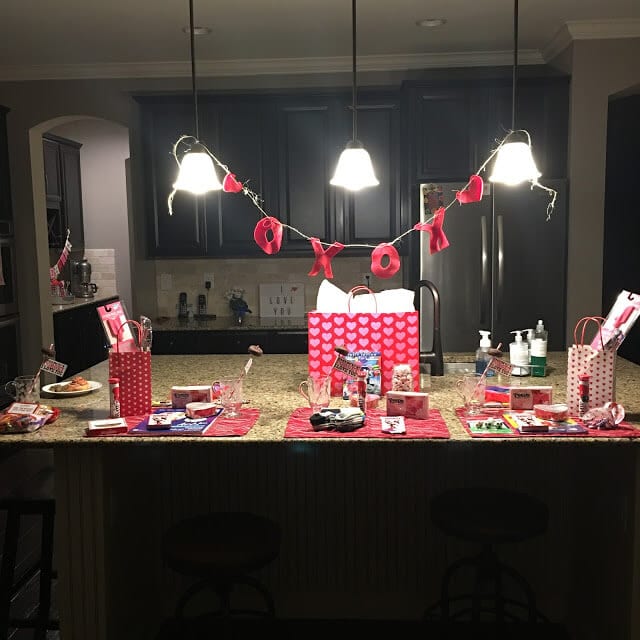 Valentine's Day Kid Ideas
Pink Cinnamon Buns
I've made these actual pink cinnamon buns from cake batter that are delicious! Alternately, you can make homemade cinnamon buns, (or canned ones!) use some food coloring to make pink icing, then throw some sprinkles on them!
Valentine's Day Pancakes
Food coloring, sprinkles, and a squeeze bottle or icing bag make for cute designs with pancakes!
Fun Printable
I've done a lot of printables for holidays, but these "Donut Forget I Love You" flags are my favorite! A straw and some mini chocolate donuts and you have such a cute drink setup!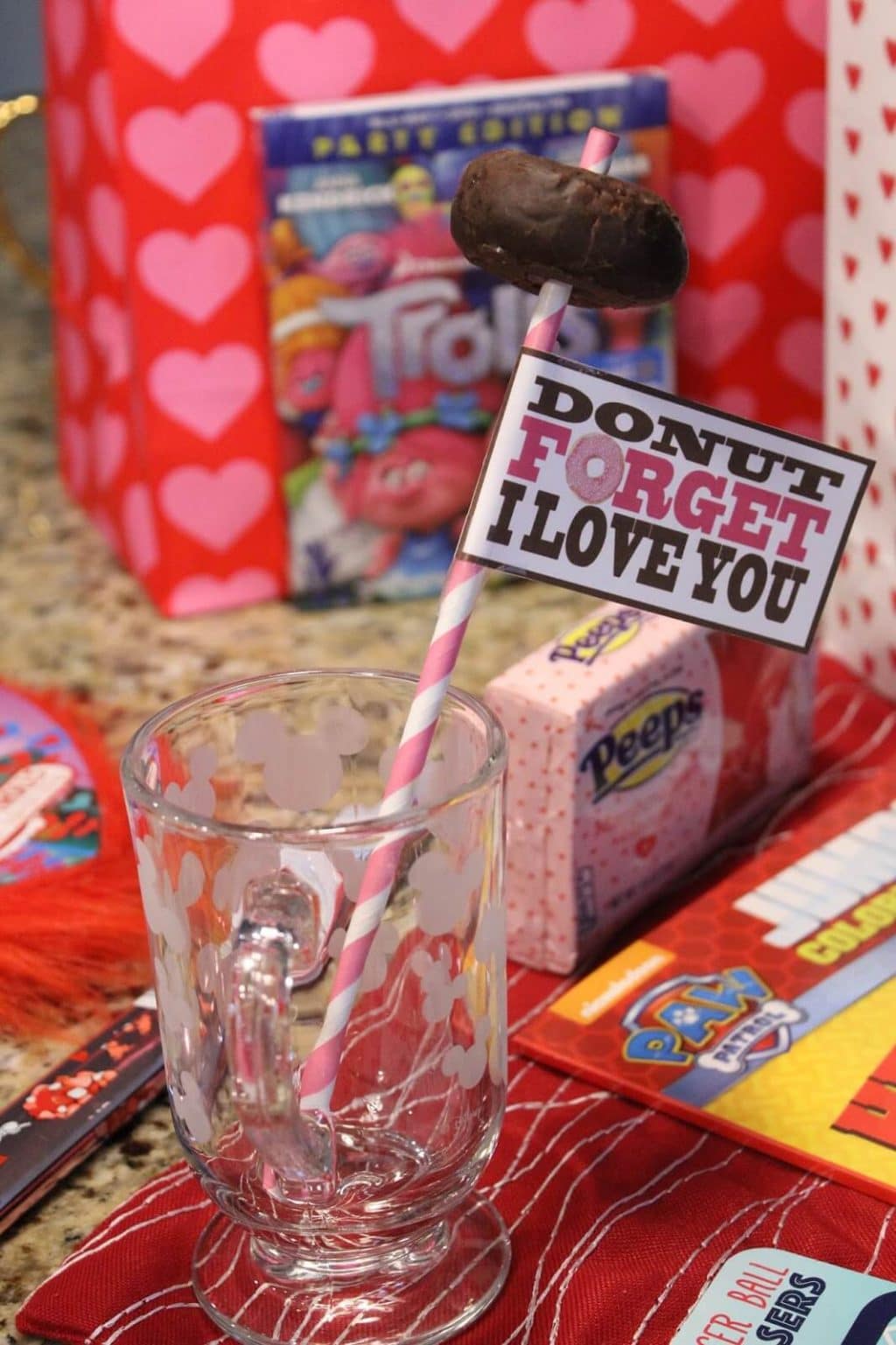 Cookie Cutter Everything
I have a set of heart shaped cookie cutters in several sizes. Basically everything eaten gets turned into a heart! A DIY Pizza Lunchable with heart shaped crusts and pepperoni is absolutely adorable.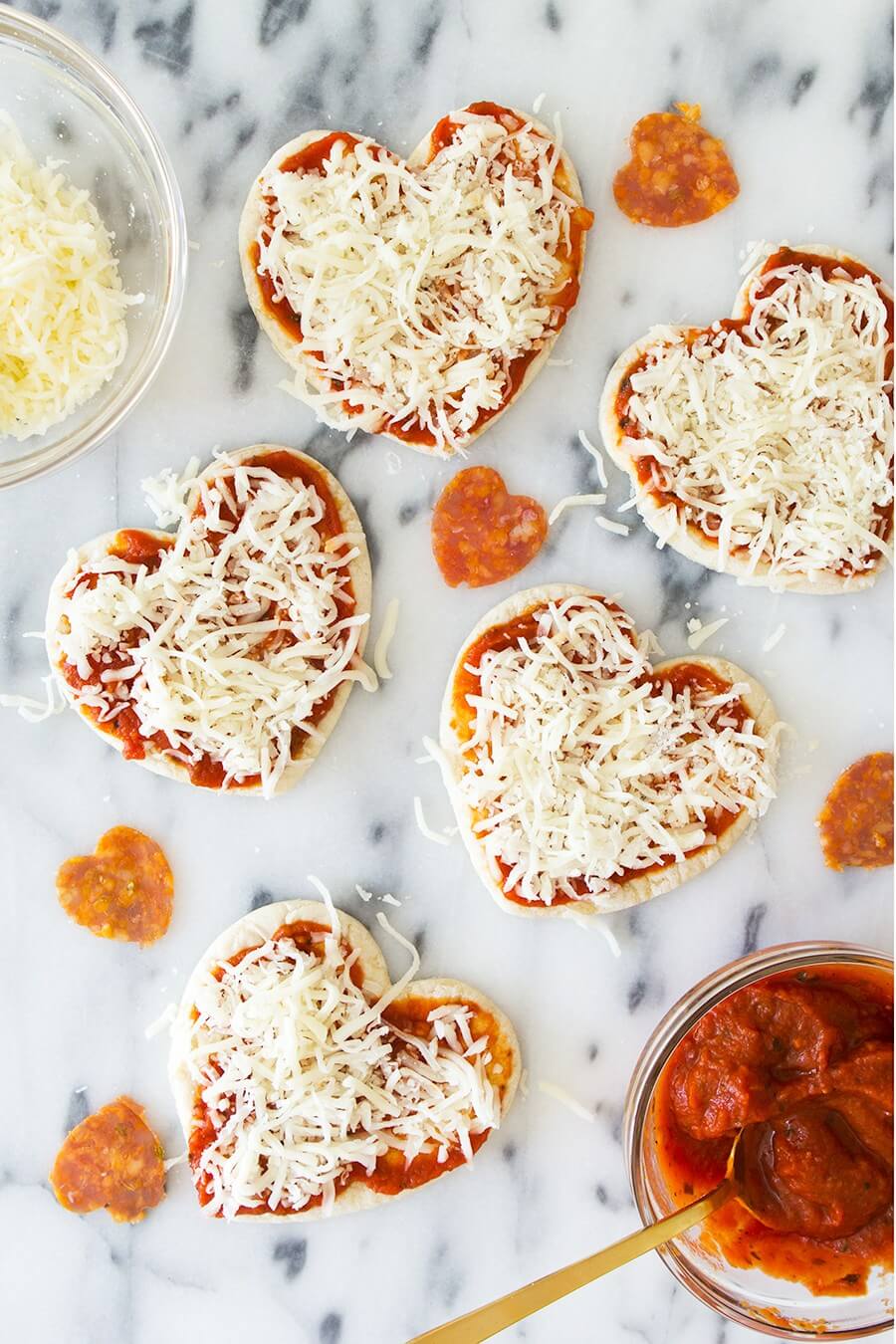 Take any sandwich you would normally make your little one and make it a heart! Hearts work for berries, too.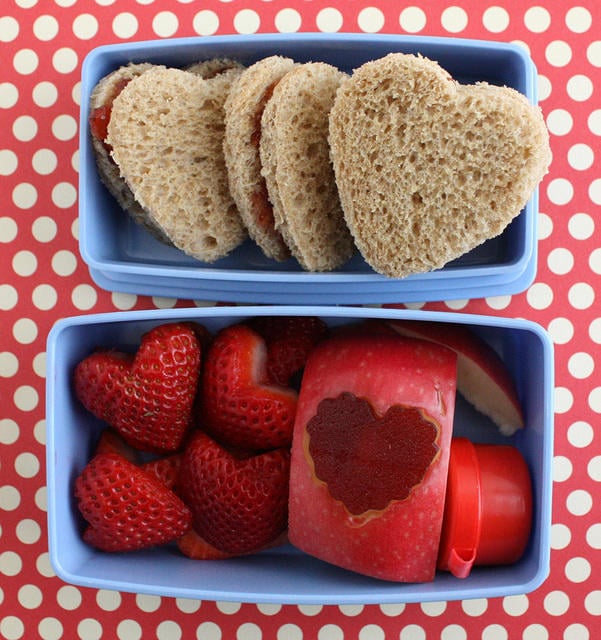 Hope these Valentine's Day kid ideas help you have a little more fun tomorrow and that your Valentine's Day is filled with lots of love!