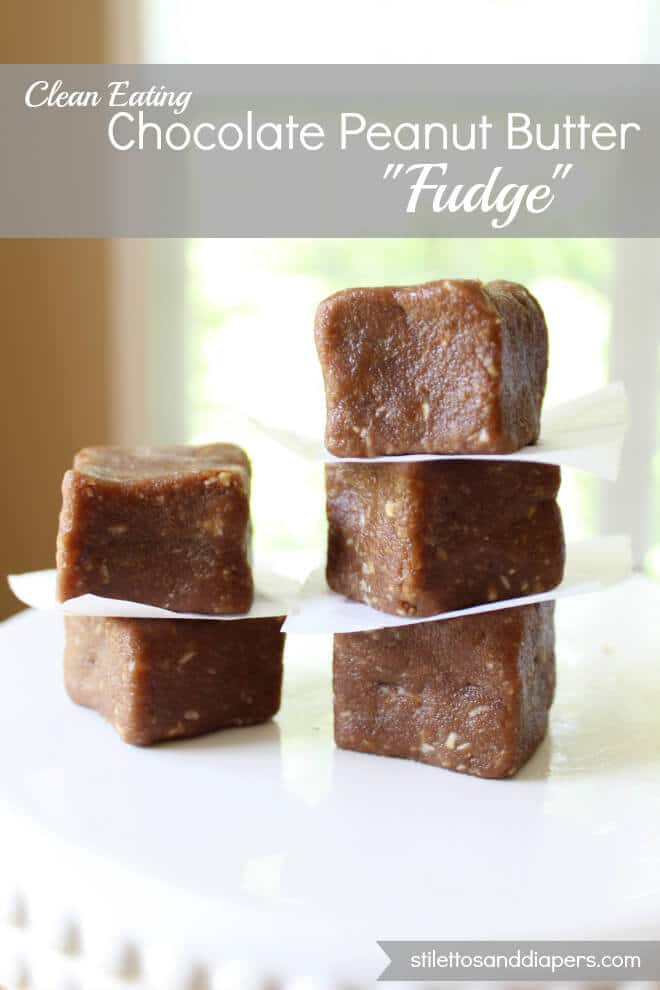 I'm doing pretty good on the clean eating train. My biggest downfall is, and has always been, my massive sweet tooth. I decided that I needed to crack down and come up with some clean options that satisfy that without binging on sugar. Since I've eaten nearly the entire container (guilt free, I might add) I think this is a success.


All the ingredients are just blended together. It's kind of hard to blend it, as it is thick. I had to scrape the sides a few times, but it got pretty smooth.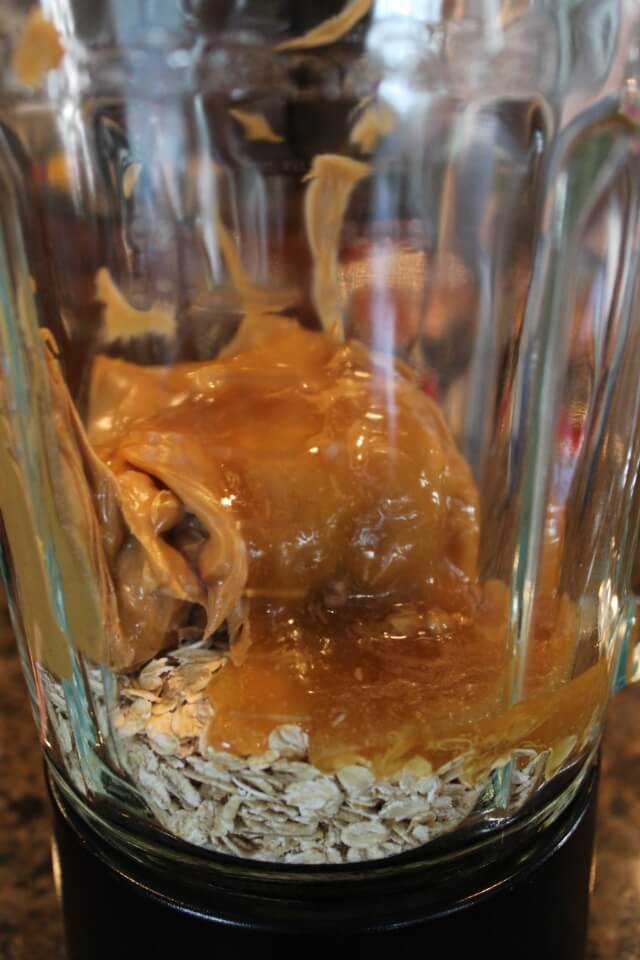 When it's all blended, you'll have a thick blog like this.


Press it into a pan lined with wax or parchment paper and chill. If you like the pieces thick like they are pictured above, use a small pan. I actually used a pyrex storage container that is about 6×4.


Chill for at least an hour and slice into squares. Store in an airtight container in the refrigerator with parchment in-between, if you stack them.


You WILL NOT be sorry you made these. I've grabbed a couple after a workout, as a mid morning snack and after dinner treat. I may have had a couple with my breakfast yesterday. They really are good for you, so you don't have to feel guilty!


Ingredients:


1 cup Oats
1 cup smooth Peanut Butter (I use natural pb without any sugar added)
1 Tbsp Cocoa Powder
2 Tbsp Coconut Oil
3 Tbsp Milk (you could use almond, rice or whatever kind you drink)
1 tsp Vanilla Extract
1/3 cup Honey


Blend, press, chill and serve! Enjoy!