If you read my post about why I chose abdominal skin tightening, you may be wondering what the results are! Basically, I've gotten into the shape I want to be in, but because of having babies, my skin has been stretched beyond what crunches can fix. I carried 3 big babies in my short torso! I chose to have Venus Legacy treatments at Charlotte Skin and Laser and I'm so glad that I did! The 8 treatments took about 2 months, then the results will continue for the next 2 months, post treatment. I wanted to show you my at home before and after photos, then will show you the official office ones at the end of the whole process.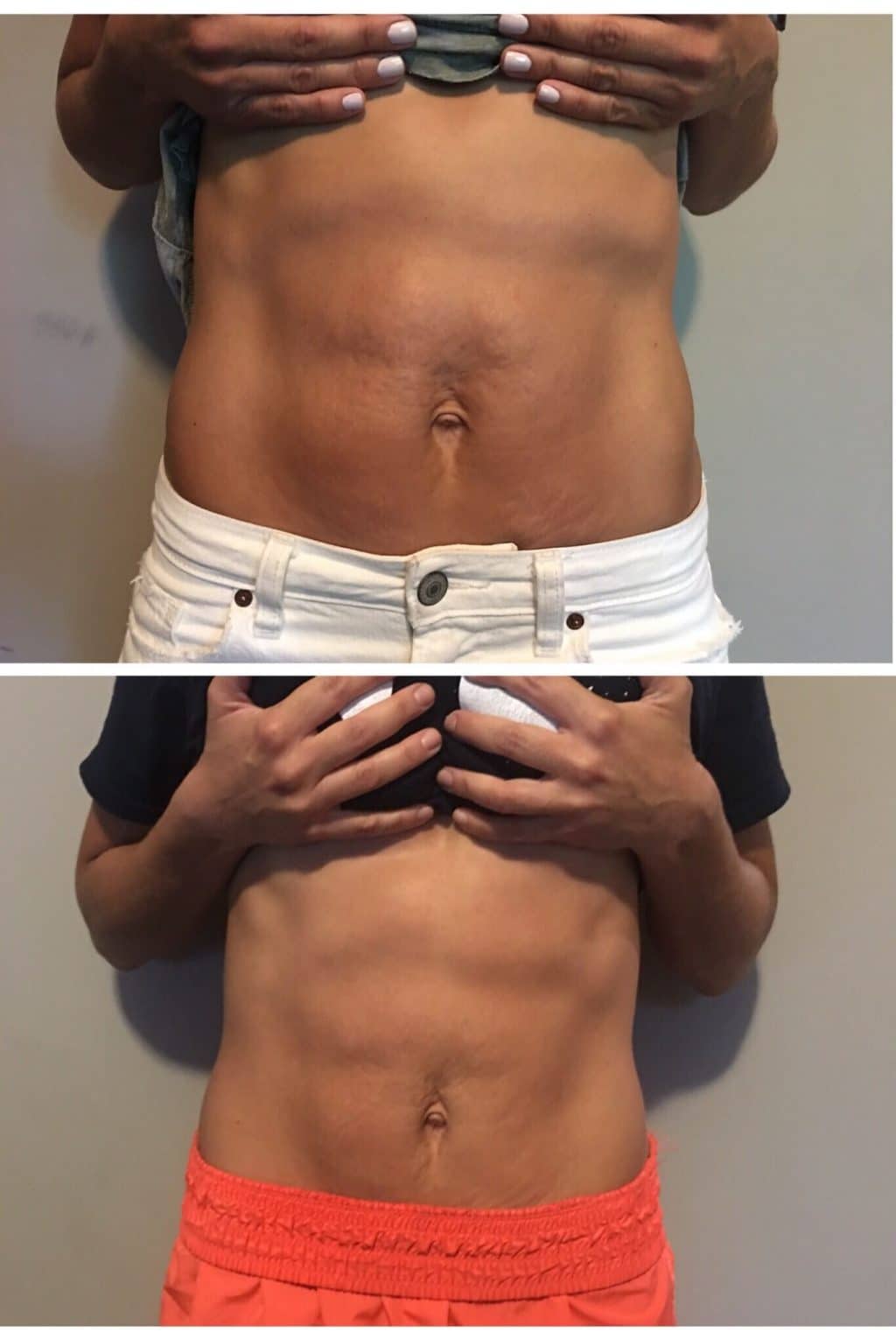 I obviously still have some stretched skin and some stretch marks, but I'm overall very happy with my "halfway" results. The procedure also burns fat and I can tell an obvious difference in the fullness of my stomach, especially around my belly button. When I go back for the final pictures at Charlotte Skin and Laser, I will have side view shots that I think will show a lot a lot more, as well. My belly button is a little less funky and I can see more definition in my abs, as my skin is tighter on them.
I'm definitely not bothered enough to have a full Mommy Makeover or tummy tuck, but I feel much more confident after having the Venus Legacy treatments. If you're interested in abdominal skin tightening (as I know most moms are!) and are in the Charlotte area, go in for a consultation with Charlotte Skin and Laser. They made this whole procedure very easy and I can't wait to see the final results!
If you have any questions about the procedure, I'm happy to answer them!
I was provided treatments in exchange for my honest opinion.