A recap of our trip with where to stay, what to eat and things to do with the whole family in Hilton Head Island, South Carolina!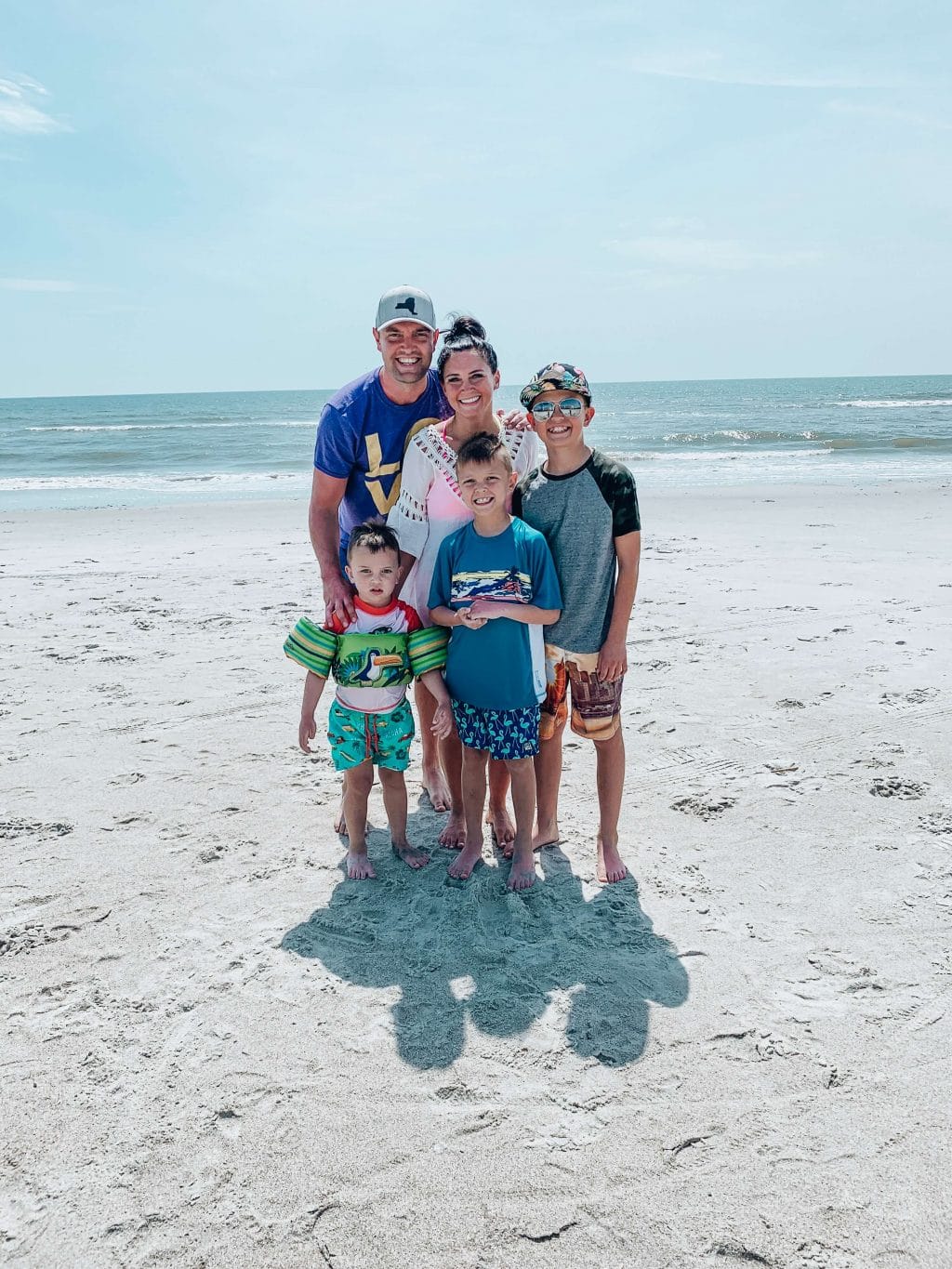 We took a few days over Spring Break to go to Hilton Head, South Carolina with the family. We had such a great time and were really impressed with the area. The feel was very laid back, palm trees everywhere, beautiful beaches and friendly people. The area had basically everything you'd need as far as restaurants and shopping go, but it all blends into the look of the city and gives it a true vacation vibe. Our only regret is that we didn't stay longer! Being that it's a short 4 hour drive from Charlotte, we have it on our wish list to go back again! The Hubs and I took a quick getaway to HHI a couple years ago, but this time we got out to see more of the whole area.
Where We Stayed
This was our first time to Palmetto Dunes and it didn't disappoint. The area is really beautiful and you can walk to so many things. Biking, kayak rentals, golf, tennis, restaurants, a general store and so much more are just steps from where you're staying. We chose to do one of the hotels this trip, since we were only there for a short time. Next time, we'd like to stay longer and get a house from HomeAway or something similar. I like having a kitchen and a little more room with all the boys!
Where We Ate
The Dunes House is located on Palmetto Dunes grounds and was perfect for us to walk over to our first night there. The fish tacos were great and we were basically sitting right on the sand. It was a great spot for the kids, as it was very laid back and casual.
Skull Creek is a set of restaurants, the original Skull Creek Boathouse and the newer Skull Creek Dockside. We intended on eating at the Boathouse, but accidentally made reservations at the Dockside. The boys had already decided on their order, so we went over to the boathouse and waited. It took a bit to get in, but they have a large outdoor area where you can wait with lots of toys and games for the kids. My only regret is that we didn't wait for an outdoor table, since the inside is nowhere near the atmosphere. I can say, that the food was good, though!
Hudson's was a place we heard a lot of good things about, so I was excited to try it. It's another one that has amazing outdoor seating, but the inside is pretty dark and dated. They had great seafood and hushpuppies! My suggestion is to get their a bit early and grab a table outside. It was super kid friendly.
The Cafe at the Marriott had a great breakfast buffet. We ate there twice and really filled up for the day! If you stay there, they have packages that make the buffet really reasonably priced.
What We Did
Beach time, pool time, walked around the whole plantation, ate and ate and ate some more! If we had a little more time, we absolutely would have rented bikes. We did that when we went to Hilton Head, just The Hubs and I. We saw so many people riding all over and it looked like a blast! There was mini golf, plenty of souvenir shops and lots of family friendly activities.
Since we did go on Spring Break, and the fact that we knew at least 6 families just from our area at that time, we thought it would be very crowded. Amazingly, it wasn't. We had plenty of space to ourselves at the beach, with even enough room for a family football game.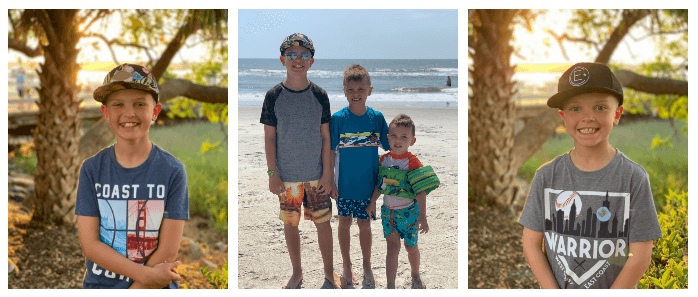 We would put Hilton Head Island right up there with one of our favorite family vacation spots and will absolutely be back in the future!
Do you have any favorite spots to stay or places to eat?
I'd love to know them!