How is it September?! I'm behind (shocker), but I finally got my September meal plan together to share with y'all! As with all my meal plans, I go with easy and quick options. We have sports 3 nights a week and 1-2 days a weekend, so I don't have time for fluff. We do eat mostly paleo-ish. Is that a thing? A little white potato, dairy or legumes sneak their way in here and there, but for the most part, we stick to Whole30/Paleo type meals and add in some pasta for the boys as needed. I make about double the amount of grilled chicken that we eat for a dinner and add it to salads for lunch during the week. (Meals I haven't tried yet are marked with *)
You'll notice a few grilled chicken/salad nights. I've been enjoying making really pretty salads like this one. Grab your biggest platter, start with a pile of spring mix and add every color you can find! Top it all with marinated onions and you won't be sorry!

September Meal Plan
4 – Grilled Chicken, Mac-n-cheese, Brussel Sprouts
7 – Chicken Cordon Bleu, Mashed Potatoes, Roasted Broccoli
8 – Breakfast for Dinner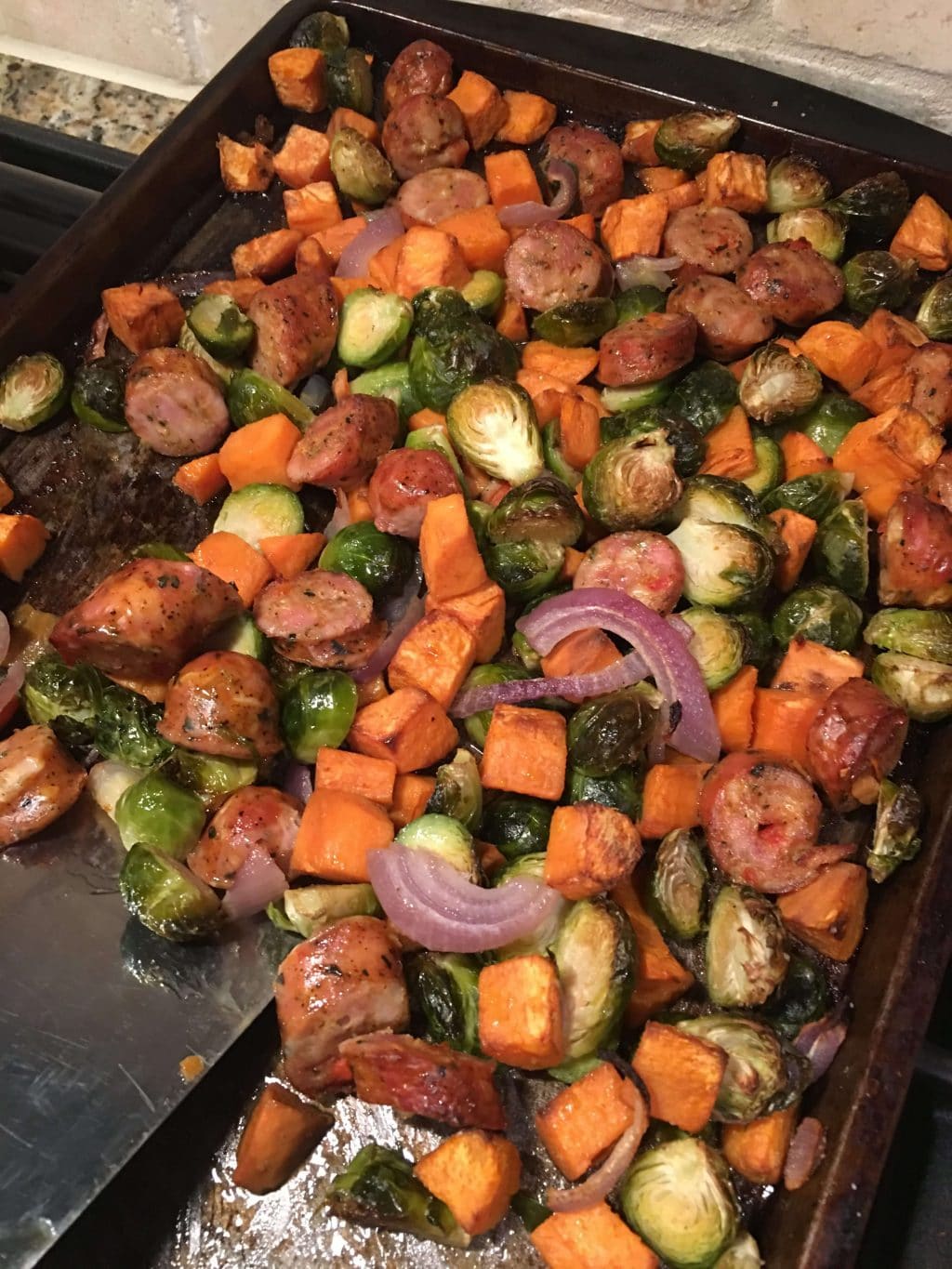 10 – Buffalo Chicken Casserole, Green Beans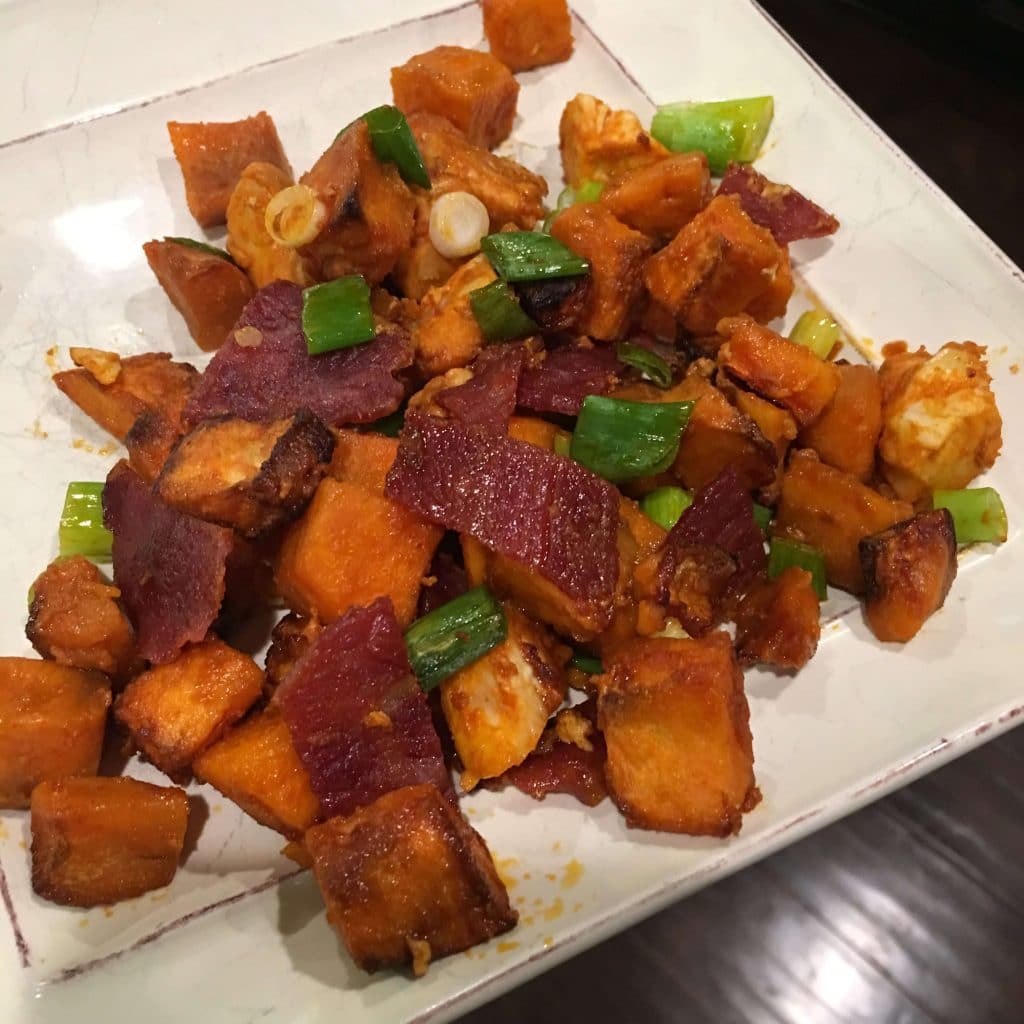 11 – Spaghetti Squash Taco Boats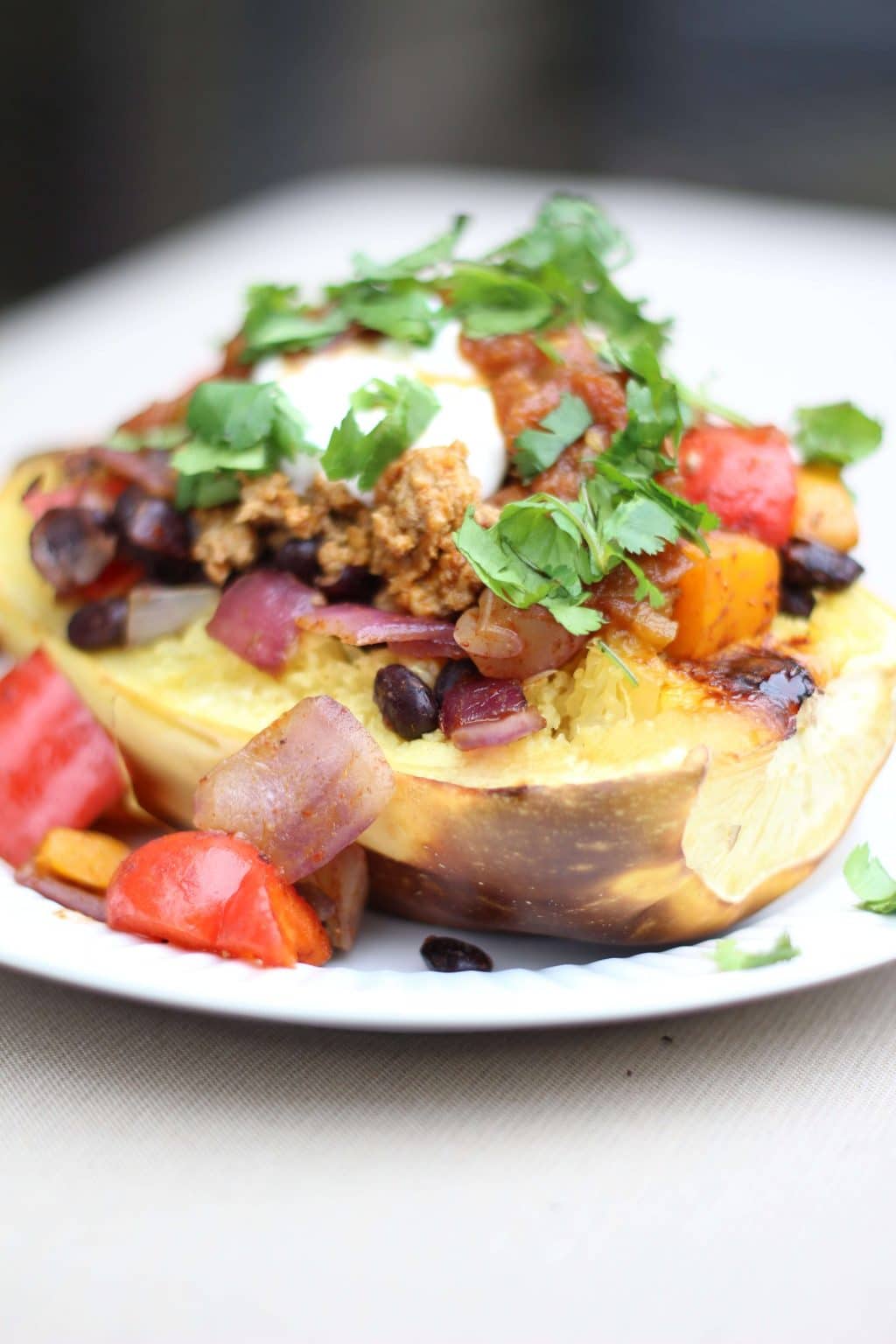 12 – Honey Mustard Chicken, Cauliflower Rice
13 – Chicken Cacciatore regular pasta for the kids, lentil pasta for parents
14 – Supper Club! (I'm the first to host our new supper club and I can't wait to tell you all about that!)
15 – Grilled Chicken, Superfood Salad
16 – Burgers, Homemade Fries, Veggie Tray
17 – Crockpot Lemon Thyme Chicken
18 – Sweet Potato Taco Skillet
19 – Travel
20 – Travel
21 – Travel
22 – Balsamic Steak Rolls, Baked Potatoes
23 – Buffalo Chicken Sweet Potatoes
24 – Chili Dijon Sheetpan Chicken – I use chicken breast in place of pork
25 – Mahi Mahi with Pineapple Salsa, Cauliflower Rice, Brussel Sprouts
26 – Grilled Chicken, Superfood Salad
27 – Breakfast for Dinner
28 – Everything But The Bagel Chicken, Salad
29 – Sloppy Joe Bowls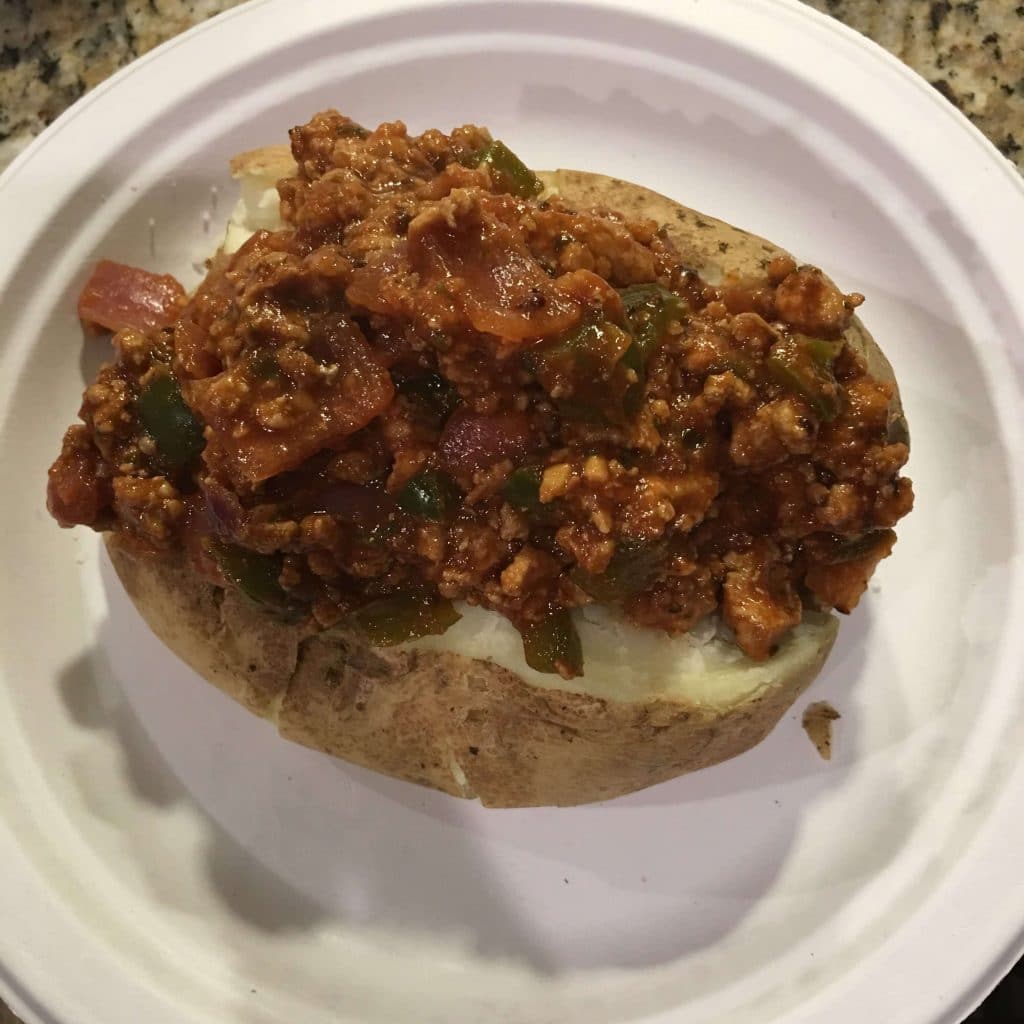 I spend several hours researching new recipes and putting together our monthly meal plan. I hope you can use some of this work to make your lives a little easier!