I totally slacked last month and didn't meal plan for our family, so obviously didn't have one to share! The spring is just insane here and I didn't want to feel like I had to stick to a plan. The same thing is happening this month, but I didn't want to be as unprepared as I was in April. We had too many days of eating out and not eating the healthiest. For my May meal plan, I'm following my own December no-plan meal plan. I'm going to have some go-tos ready to make, as well as trying some new Pinterest finds.
Go-to quick meals:
Spaghetti Squash Taco Boats – I will serve the kids in shells or wraps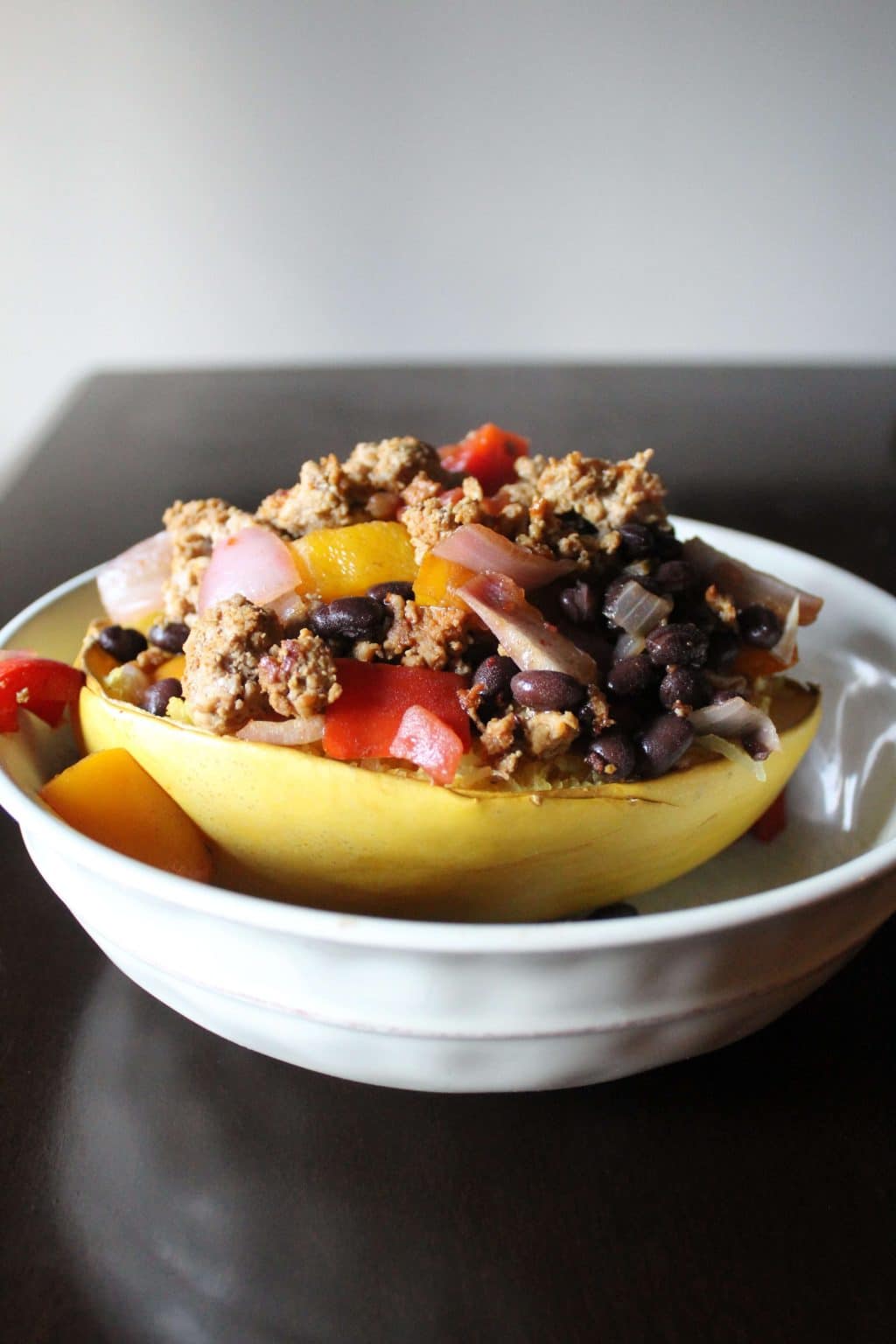 Burger Night: We mix diced jalapeños and sometimes blue cheese into the meat before grilling, then eat it on a lettuce bun with home made fries.
Sheetpan Honey Dijon Chicken – The recipe uses pork loin, but I use chicken breasts and skip the brining. It's so good and perfect for company.
Sheetpan Sausage and Veggies – You can't mess this up, using whatever veggies/potatoes you want. I use chicken sausage from Aidells (at Costco and BJs) or Trader Joes. It's also delicious for breakfast the next day with a sunny side up egg on it!
Fajita Bowls – Bake the chicken and veggies on a sheetpan to make it an easier cleanup and less work!
Buffalo Chicken Casserole: The Hubs and I love this one. I keep some bacon separate and bake some of the sweet potatoes and diced chicken without sauce in a smaller dish for the boys.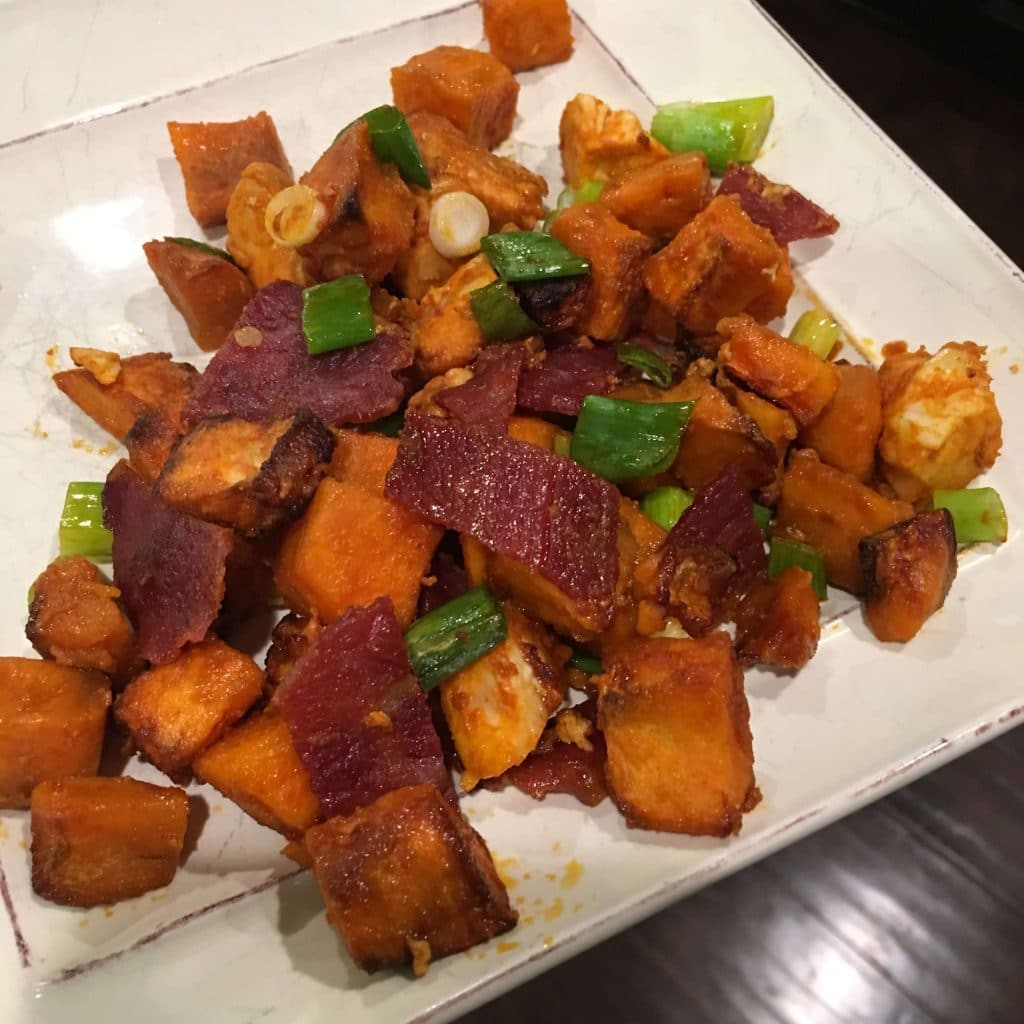 Lemon Thyme Crockpot Chicken – I make this literally once a week. It's so easy and my whole family loves it. Even if it isn't the prettiest dish!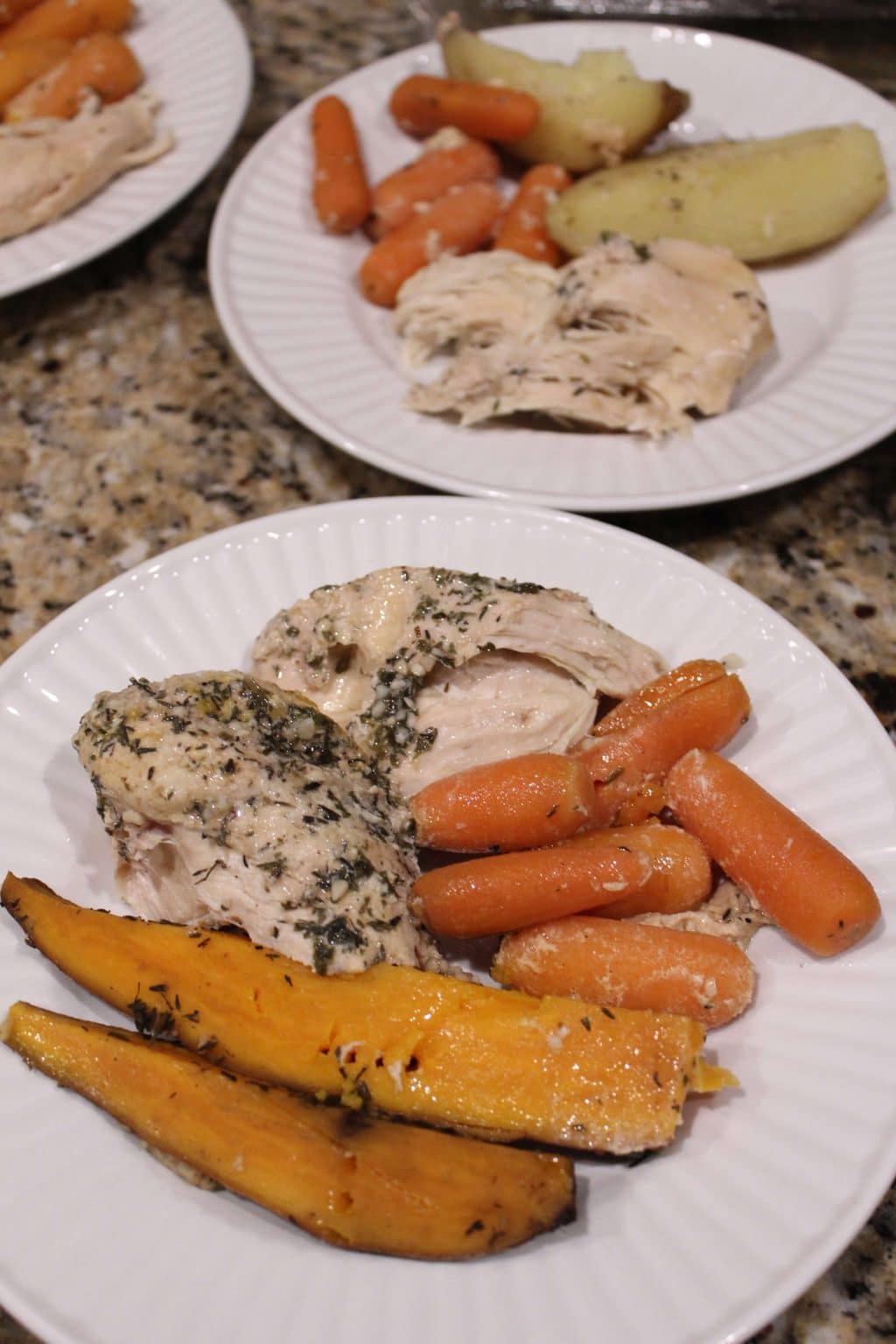 Pinterest dishes to try:
Buffalo Chicken Stuffed Sweet Potatoes
Balsamic Glazed Steak Rolls – These look so perfect for summer!
Vegetarian Power Bowls – We'll see if I can get The Hubs on board with no meat!
Honey Mustard Chicken with Bacon – will use coconut milk instead of regular
The Hubs is traveling a bit, my mom is coming for a week, my whole family is coming for Memorial Day and we're going back to Atlanta for the Mets makeup game. Both boys have several baseball games, practices and I have my half marathon this weekend. I don't have time to be in the kitchen a lot, so I hope having a few good options for a May meal plan will keep it simple, but also healthy during such a busy time!
Have you tried any great recipes that I should try? I'd love to hear them!