I think I'm finally coming into my own when it comes to dressing boys. I'll be the first to admit I was initially sad to not be buying tutus and gigantic hair bows, but these boys of mine? They're a blast to dress up. Nothing like making a little baldie look like a grown up. Just wait till you see their Easter outfits. swoon.


These little shoes kill me!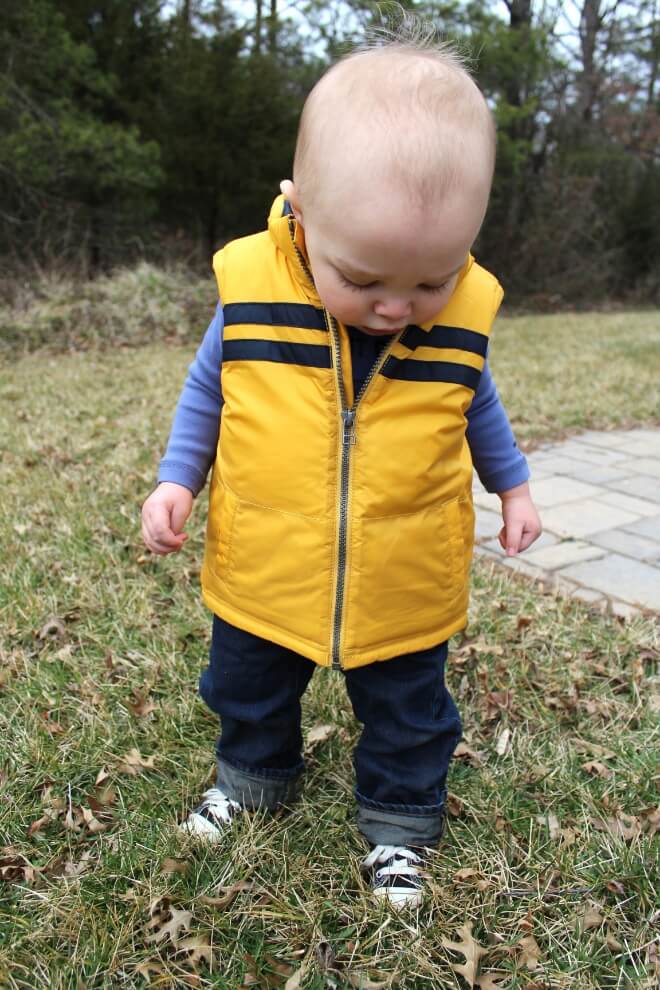 Mom, can we please go in. The wind is messing up my hair.

Jeans: Children's Place, Vest: Gymboree, Onesie: 77 Kids (Now Ruum)


It's all about the layering with kids this time of year, too. I love this vest because it keeps him warm enough in the morning, but can be taken off by the sunny afternoon. And he loves sticking his little fingers in the pockets.


I'm l
inking up with my Blissdom travel buddy, Kelly for Trendy Tot Tuesday. Go follow her and link up your cutie!