I posted this pumpkin roll recipe back in 2011. Hence the awful pictures! Today, 9 years later, I finally decided to update these photos to ones that might reflect just how delicious this roll actually is!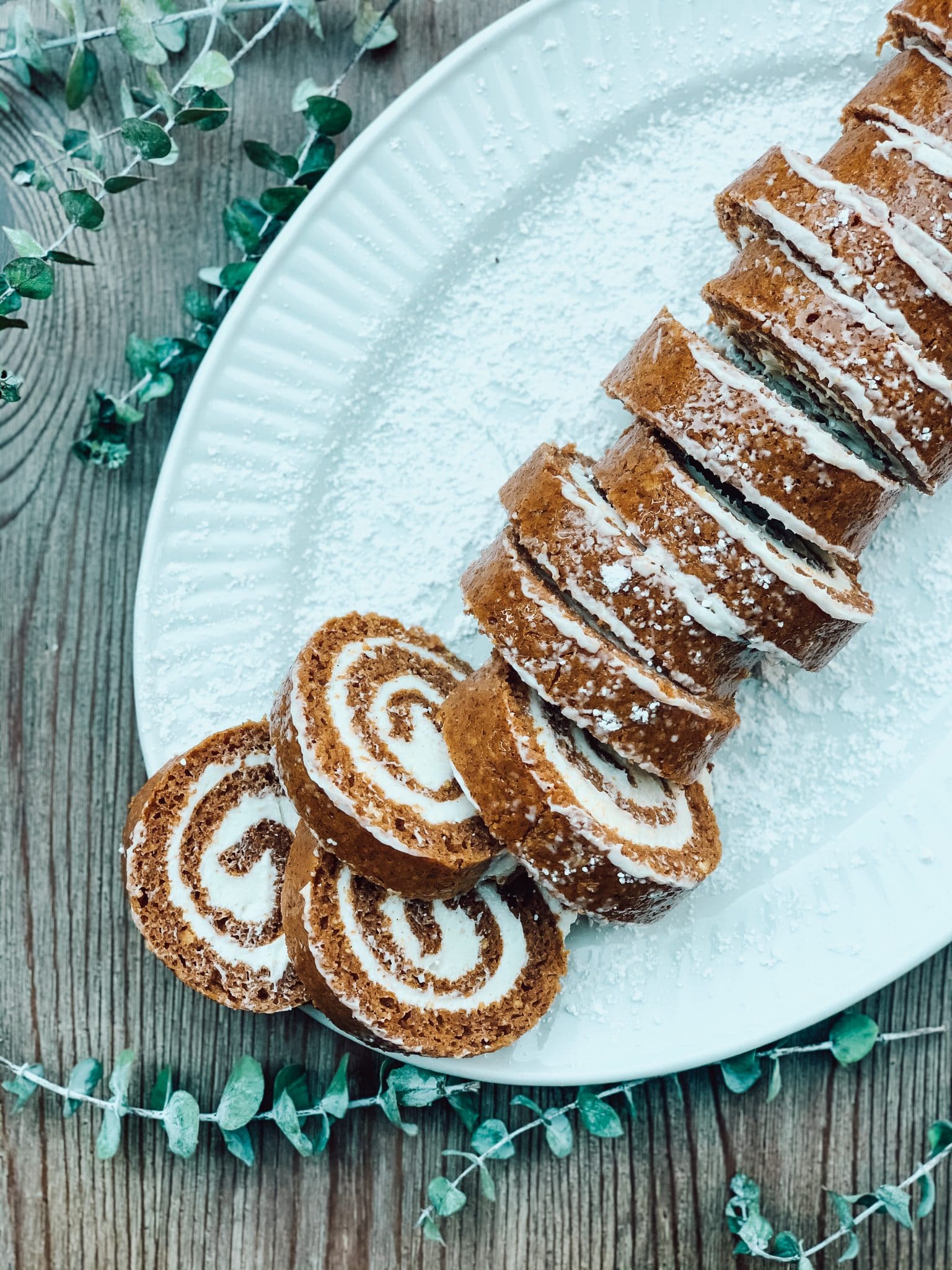 Trust me on this one, you want to make this. If there is any food that screams fall, this is it. I made my first one of the season over the weekend and there will be an innumerable amount made before the weather starts to warm again. 
They look difficult, but they really aren't. Here's what you'll need:
For the cake:
2 tsp. pumpkin pie spice (I make my own with this recipe)
For the filling:
1 8 oz package cream cheese, room temperature
1/4 cup butter, room temperature
Preheat oven to 375. Mix all the cake ingredients and pour into a greased jelly roll pan or cookie sheet with sides. Bake 15 minutes. While baking, get hand towel, piece of linen or other cloth and dampen it, then sprinkle with 2 Tbsp of powdered sugar. When the cake is finished baking, you are going to let it cool a couple minutes, then flip it onto that towel. Roll up the cake and the towel from the short end and allow to cool for 20 minutes.
(This will help it keep that rolled shape once you fill it.)
While its cooling, beat the cream cheese and butter together, then add in vanilla and powdered sugar. Unroll the cake and towel and spread the filling evenly across the cake. Roll back up, this time without the towel and wrap tightly in saran wrap before refrigerating. Serve chilled, cut into 1/4″ slices with more powdered sugar sprinkled on top, if desired.
Go ahead and serve everyone a couple slices…they'll want it.