Today, I'm sick, and I've been sick since Saturday. It's the first time, actually, since becoming a mom 18 months ago, so I guess I can't complain. But, its hard. I want to take care of my little man and let him jump on me while I'm lying in a ball on the couch, but I just can't. I passed out Saturday and my head landed in a pile of damp dirty towels in the laundry room. My hair reeked, but I didn't even have energy to wash it. I stayed in my jammies for 2 days straight!
Saturday was a little easier, because the hubs was helping, but yesterday, he got sick too. Awesomeness. You all know how men are when they are sick. Worse than kids. Worse than anyone. Plain awful.
I thought today would be a good day to do a little photo searching to show you a couple studs I am crushin hard on. Now, I've never read Twilight,
(don't hate me!)
and I DO NOT understand the Robert Pattinson thing. Just not into him.

Sorry! I can't help it!

But, I am totally diggin a couple guys.
I think you all know by now about my
MASSIVE
crush on Taye Diggs. He has been #1 on my list for awhile now.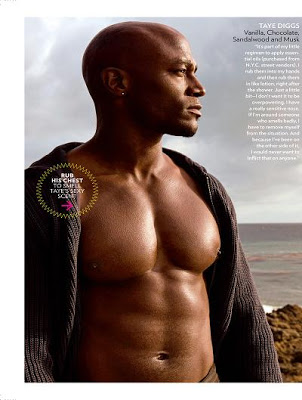 Photo credit
http://www.people.com/
I mean, seriously. Look at that hot piece of eye candy!

But, over the past couple weeks, I started cheating on him.
Just a little.
At first.
Now I am pretty much in love with one of the new Mercy West interns on Grey's Anatomy, Dr Jackson Avery, aka, Jesse Williams.
www.nypost.com/pagesixmag
Oh, mother of all hotness.
Now, Taye, you're still my #1, but watch yourself. You've got competition.