10 years ago, I shared my recipe here for rainbow Jell-O. They are delicious treats that I had made a ton before that post as well as countless times after.  They have been made in every color, for every holiday and even into "grown-up" versions.
This year, I decided to try something a bit different for July 4th! I've made the layered jello in the individual cups before, which is great for a party, but wanted to simplify it even further. I decided to go with 3 layers instead of 6, which saved me time and still look adorable! The biggest change, though, is I'm going to show how I made these with Blue Chair Bay rum to make the best tasting Jell-O shots I've ever had!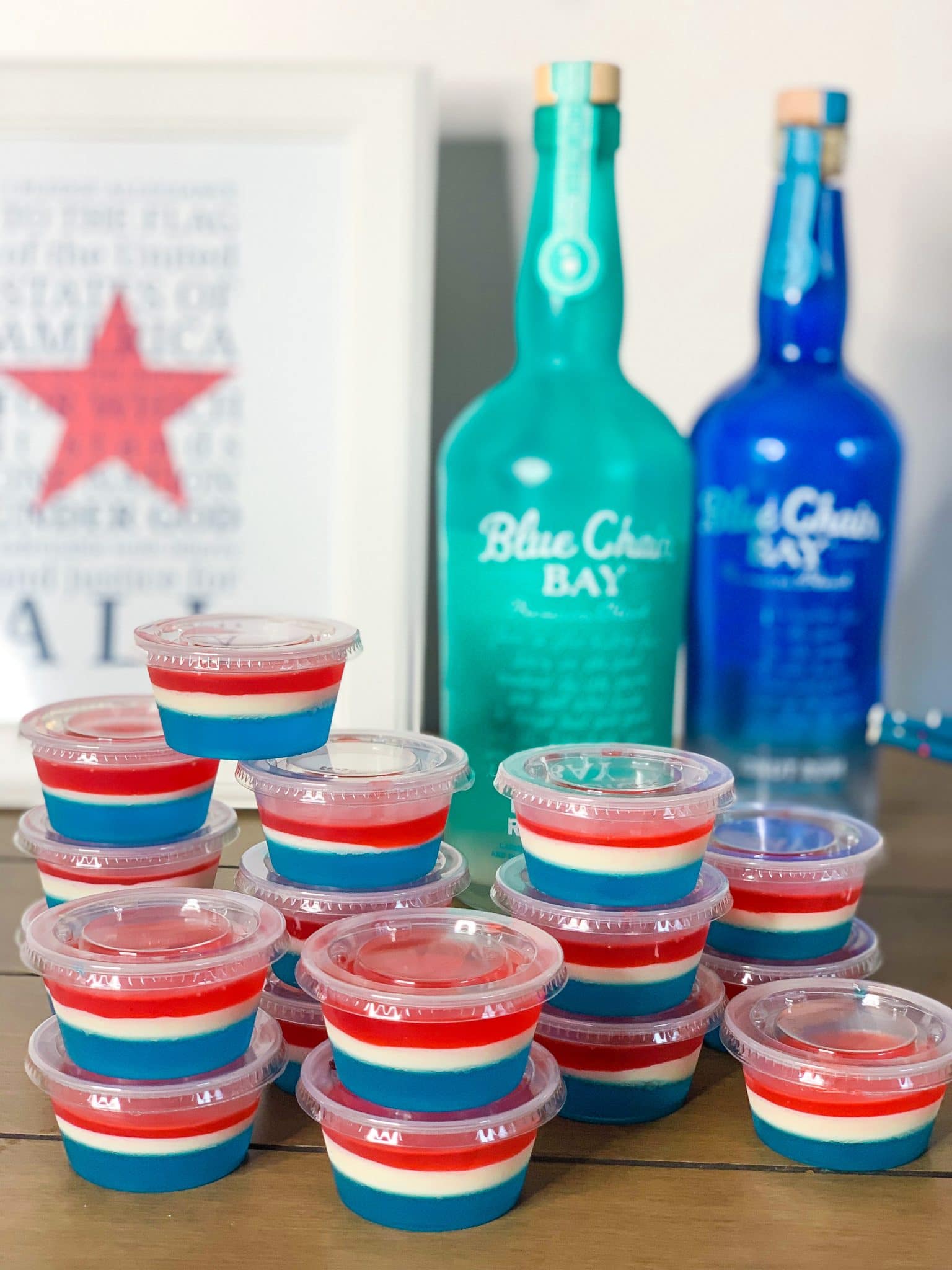 If you want to watch my video on how it's done, head over to Instagram! Otherwise, the detailed recipe is below.
Patriotic Jell-O Shots
Bottom Layer
2 packages Jell-O (3oz boxes, I used berry blue)
2 packets unflavored gelatin
2/3 cup boiling water
1 cup Blue Chair Bay clear Coconut Rum
1 cup cold water
Middle Layer
3 packets unflavored gelatin
2/3 cup boiling water
1 can sweetened condensed milk
1 cup Blue Chair Bay Pineapple Rum Cream (or any of their delicious cream flavors!)
Top Layer
Repeat bottom layer with cherry or strawberry Jell-O
Directions:
Pour Jell-O and gelatin into a pitcher and stir. Add boiling water first to dissolve. Whisk in remaining ingredients and gently pour into 2 oz plastic cups with lids. (or larger) Chill 1-2 hours or until set.
Mix middle layer, starting with gelatin and hot water. Whisk in remaining ingredients and pour over layer 1. Chill until set and repeat with layer 3.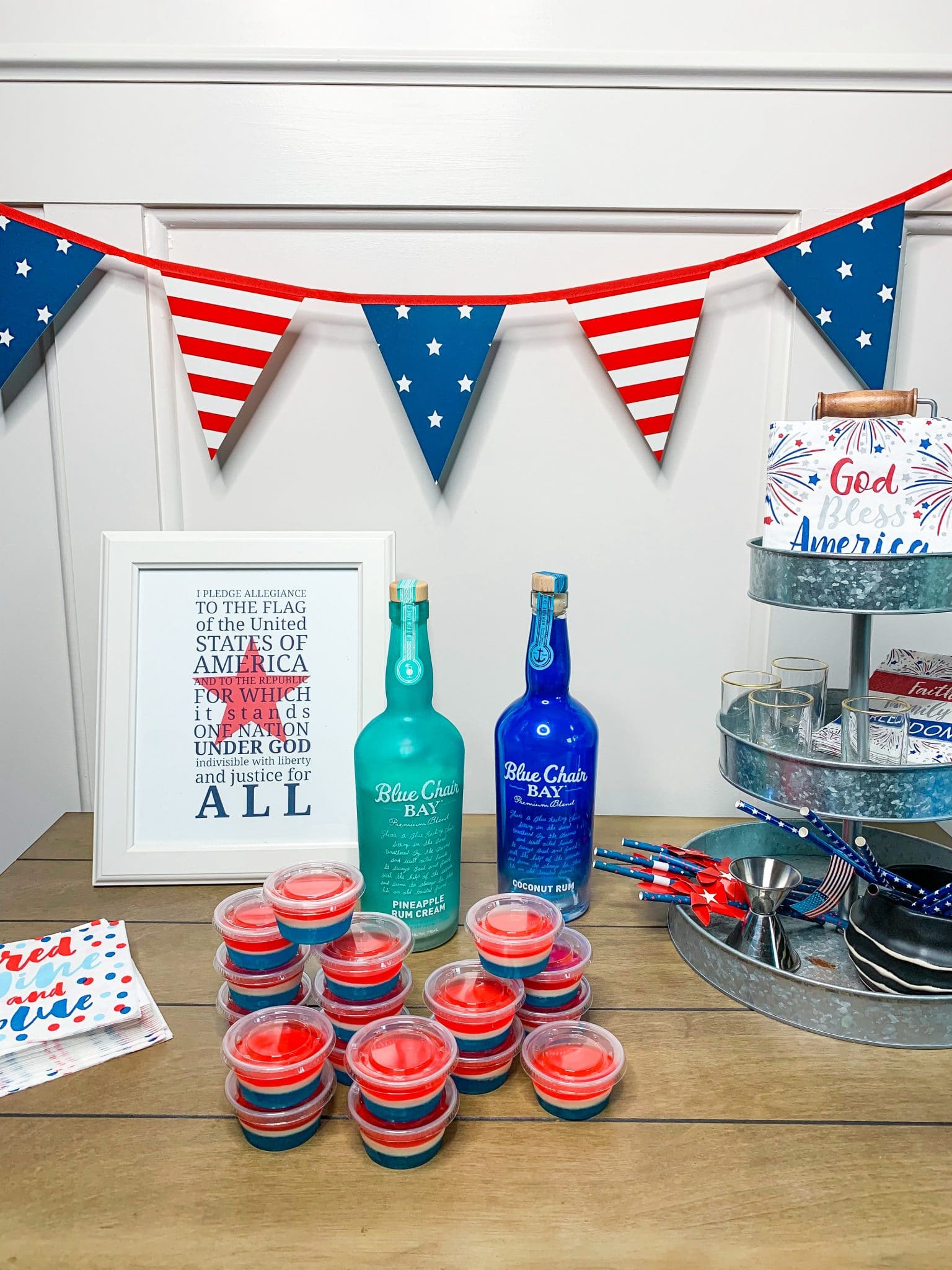 These are so fun to bring to a party and the single serving makes them easily sharable! Happy 4th of July!