We got home from NY last night. I missed my bed like whoa, so we decided to high tail it into bed instead of unpacking the car.
So this morning, I woke up to this: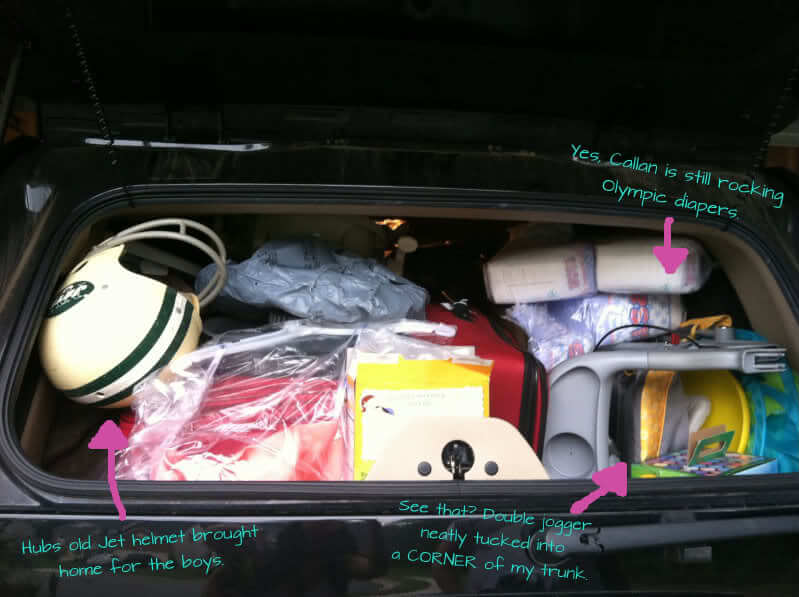 We can't open the entire back gate until we empty some things out of the glass, because stuff will fall out everywhere. The hubs somehow managed to pack massive amounts of crap into the car while still leaving space for us all to sit. Bravo hubster.
I have 10 days to get it all out, do laundry and pack it all back up for the beach!